Regular price
Sale price
$25.00 USD
Unit price
per
Sale
Sold out
Share
$3 OFF! ENDS SOON!

Enter this Code at Checkout: Yieryi
FAST & FREE SHIPPING

We offer free shipping, directly to your door. Delivery takes 5-7 business days.
View full details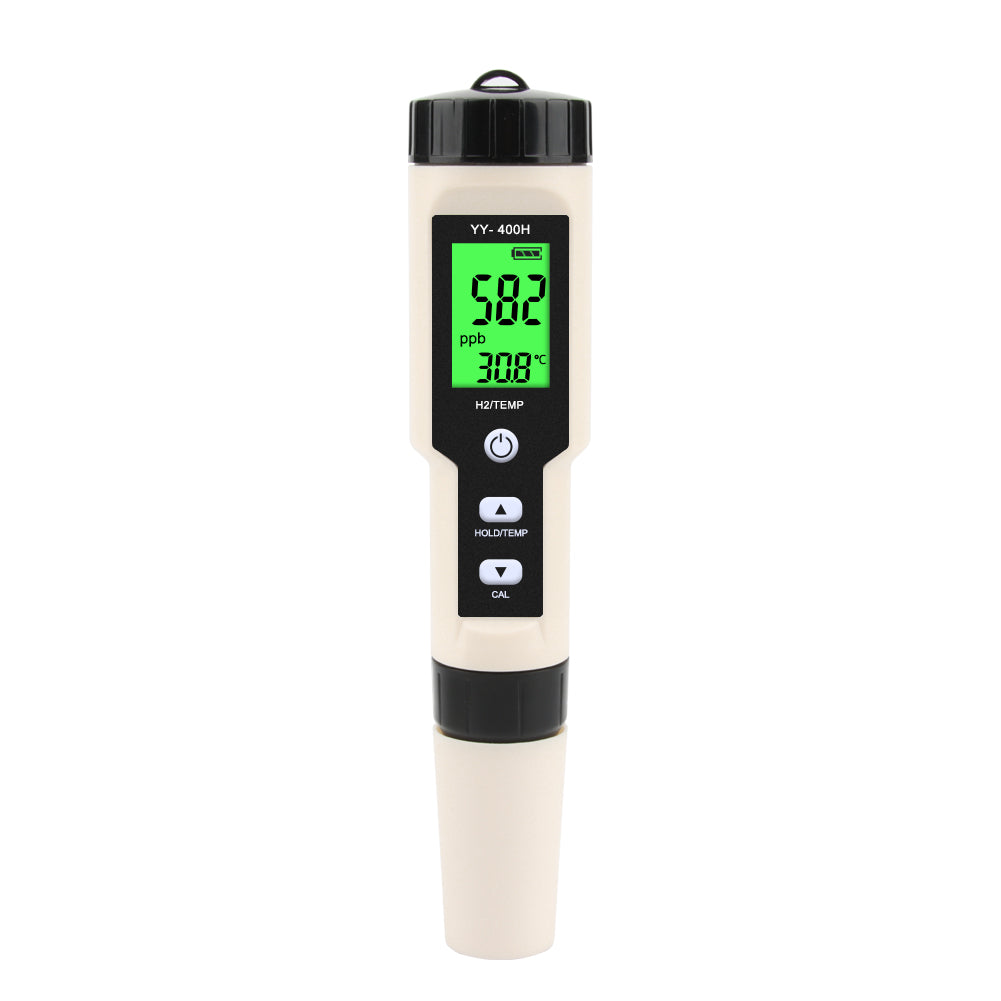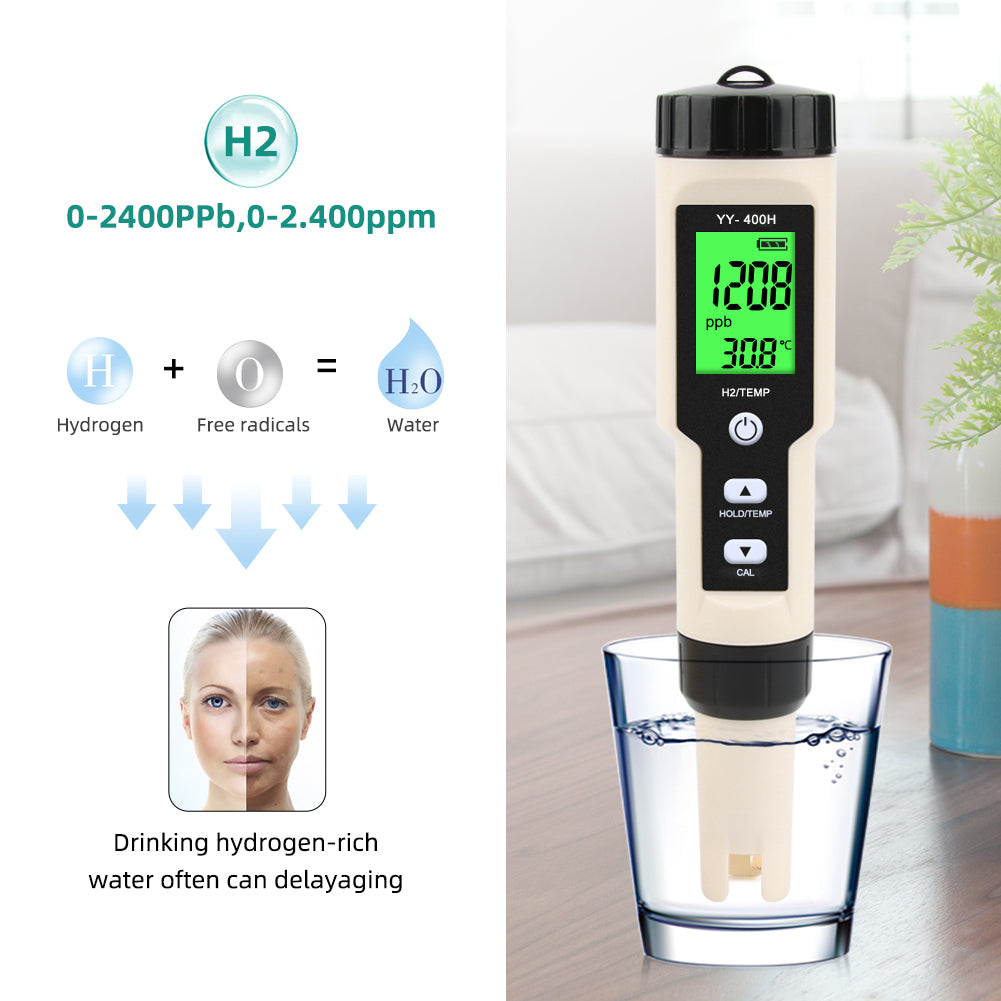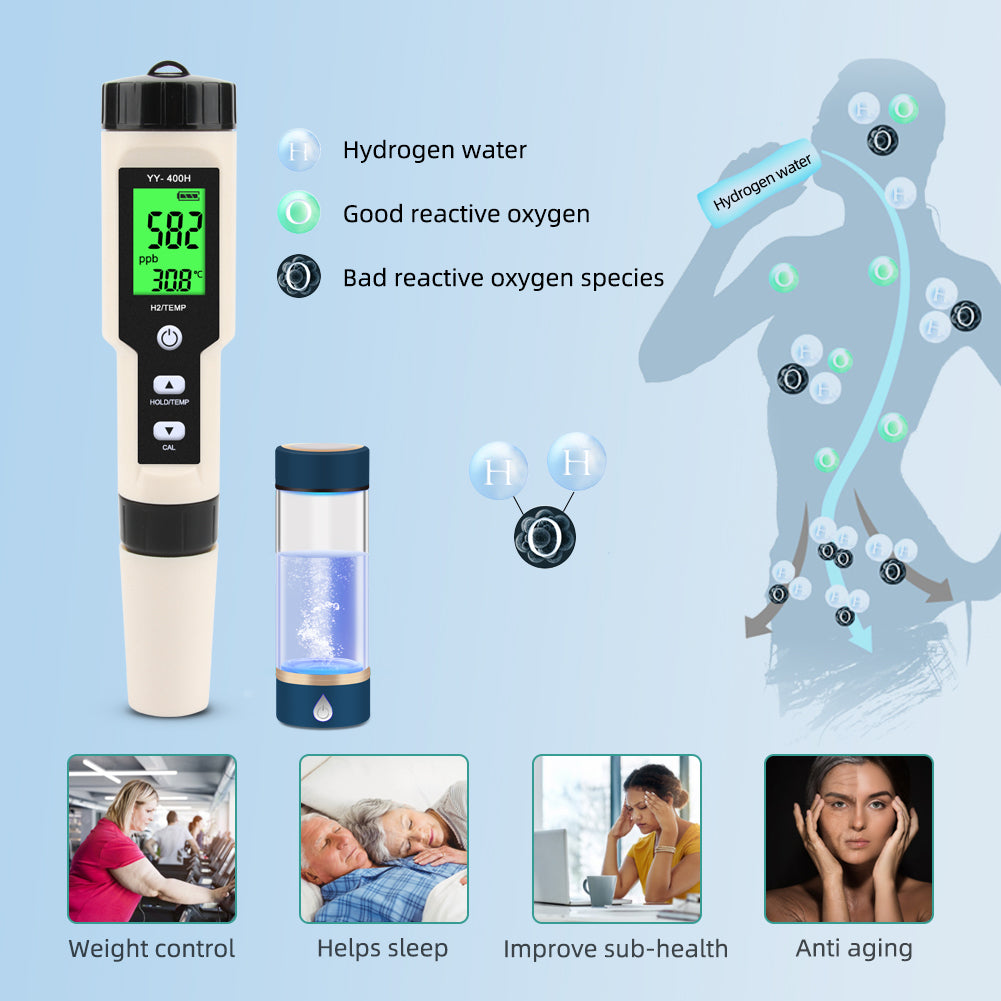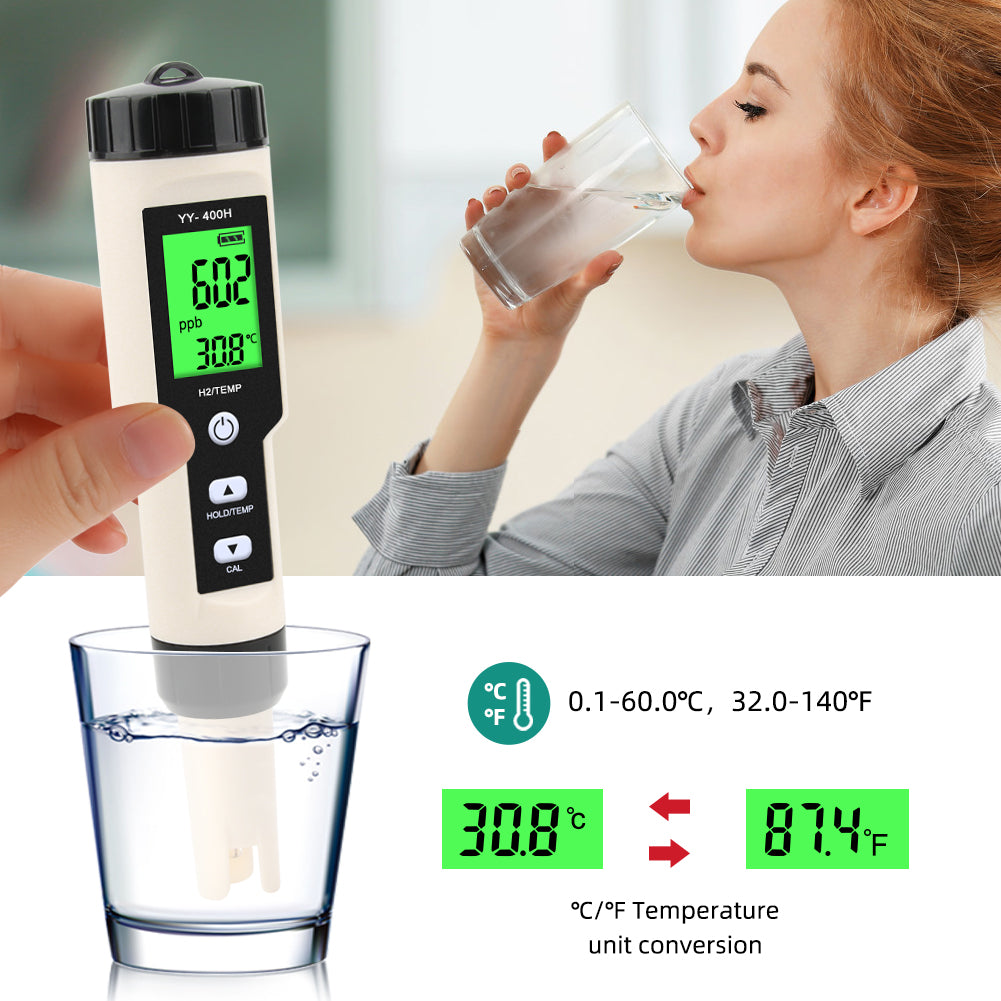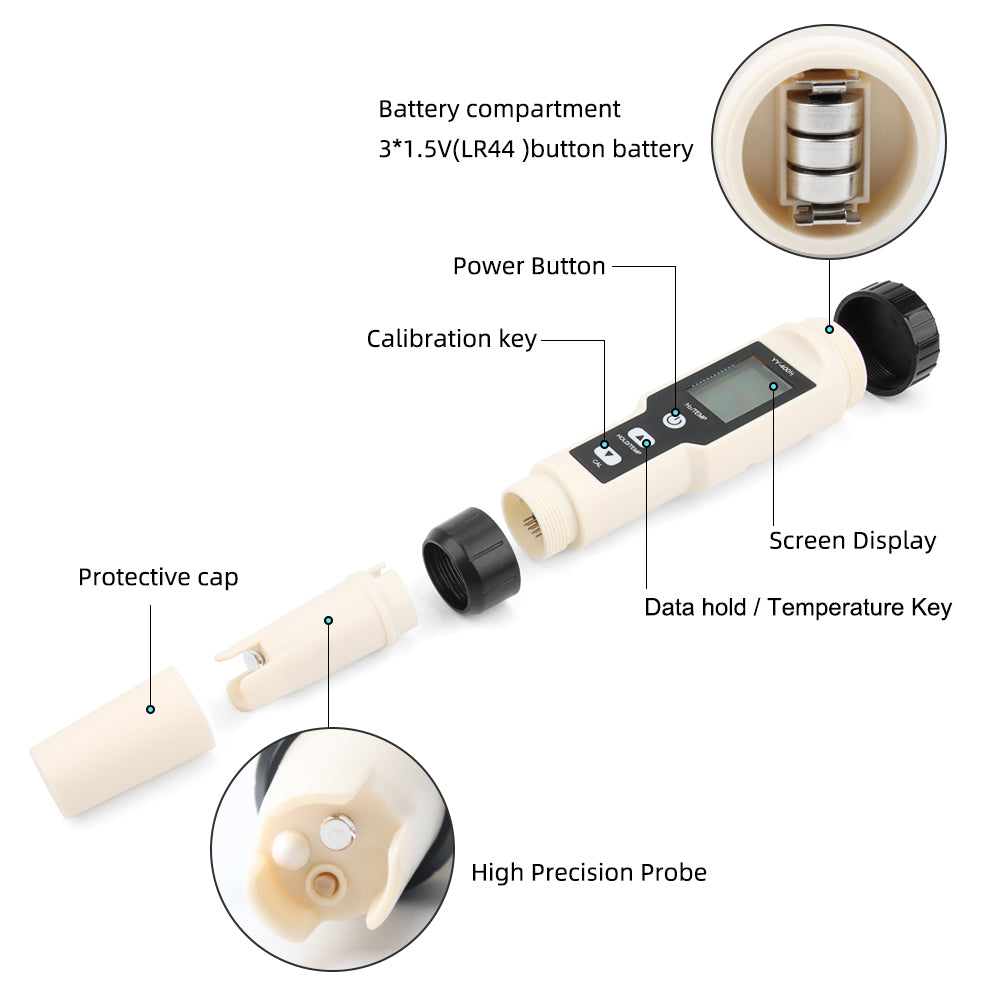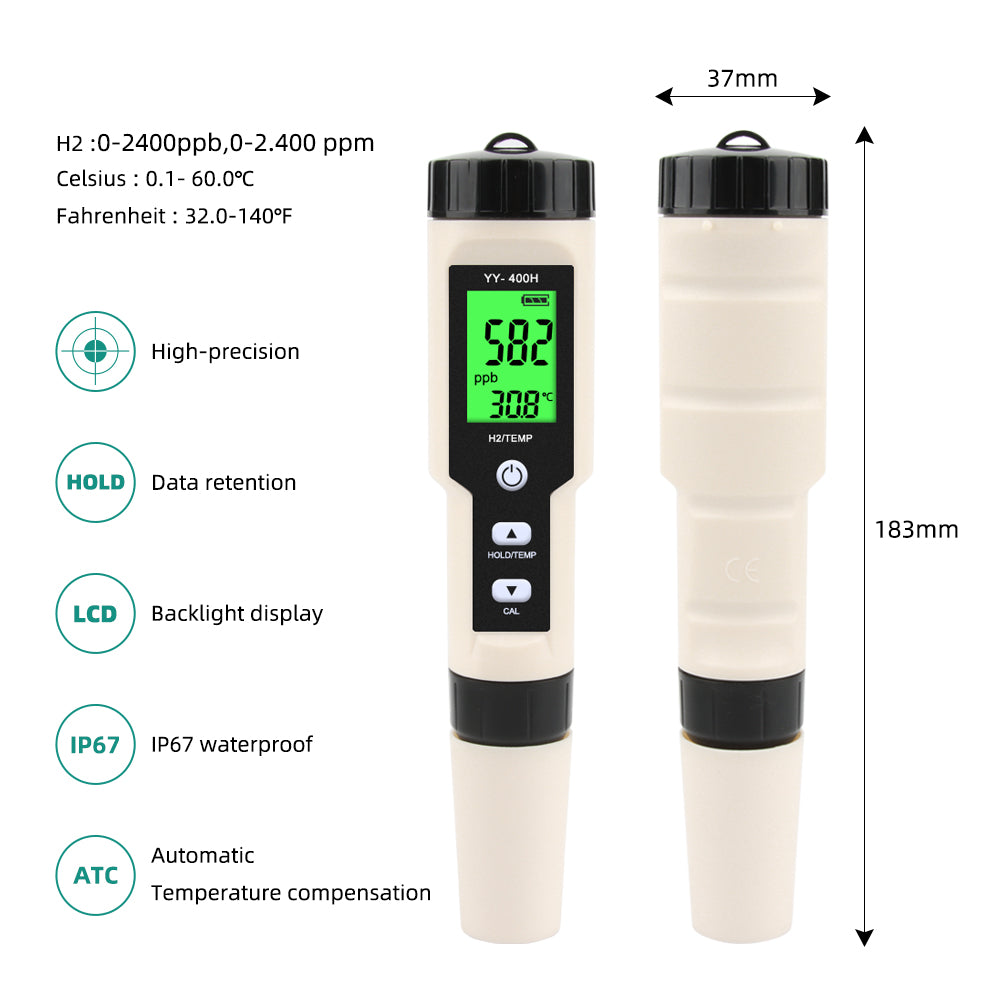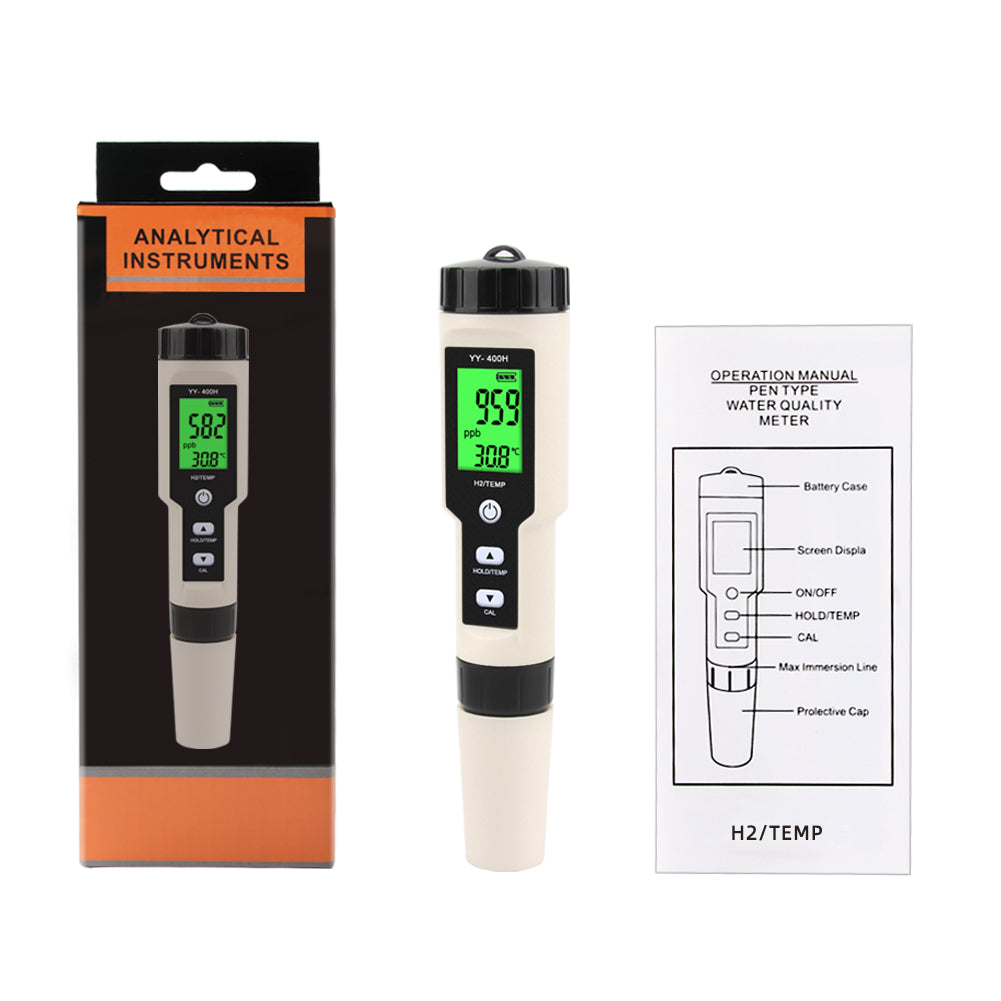 The content of dissolved hydrogen in water has become one of the indicators for determining hydrogen-rich water. The hydrogen content value can be read by putting the hydrogen detection pen directly into the hydrogen-rich water, which is convenient for detection and easy to carry. YY-400H hydrogen content detection pen is developed for measuring the dissolved hydrogen content in hydrogen-containing water generators and generators, and measures the dissolved hydrogen content in water bodies. Suitable for hydrogen-rich water machine, hydrogen-rich water cup, hydrogen water stick, hydrogen-rich kettle, etc.

1. YY-400H can measure H2 (0-4000PPb;0-4.000 ppm) and temperature (0.1-60.0°C; 32.0-140°F) with high accuracy. Comprehensive measurement of water quality to ensure healthy water quality.

2. Accurate measurement: In order to achieve high precision, it is equipped with high-quality titanium alloy probes and reliable automatic temperature compensation (ATC) to ensure that accurate readings can be maintained at different temperatures.

3. Automatic shutdown function: automatically turn off the power, automatically turn off the power after 5 minutes, without any operation to save power.

4. IP67 waterproof rating: IP67 is an international waterproof and dustproof certification. Dustproof and dustproof, soak for a short time.

5. Wide range of applications: water quality detectors are suitable for water quality detectors, swimming pools, aquariums, hot springs, hydroponics, laboratories, drinking water, etc.
Specifications:
1. H2
Range: 0-2400ppb
Resolution: 2ppb
Accuracy: ±10ppb
2. Temperature
Range: 0.1-60.0°C 32.0-140°F
Resolution: 1℃/°F
Accuracy: ±0.5
3. Display: LCD digital display
4. Backlight: Backlight
5. Temperature: automatic temperature compensation 0-60℃
6. Working environment: 0-60℃ (32.0-140°F); RH 100%
7. Waterproof: Ip67
8. Automatic shutdown: 5 minutes
9. Data retention: value retention
10. The probe is detachable design, and the damaged probe can be replaced automatically
11. Battery: 3*1.5V (LR44) (not including battery)
12. Screen size: 33 * 24mm
13. Size: 183"37*37mm(7.2*1.5*1.5in)
14. Weight: 90g

Packing list:
1 * YY-400H pH Meter