Regular price
Sale price
$86.99 USD
Unit price
per
Sale
Sold out
Share
$3 OFF! ENDS SOON!

Enter this Code at Checkout: Yieryi
FAST & FREE SHIPPING

We offer free shipping, directly to your door. Delivery takes 5-7 business days.
View full details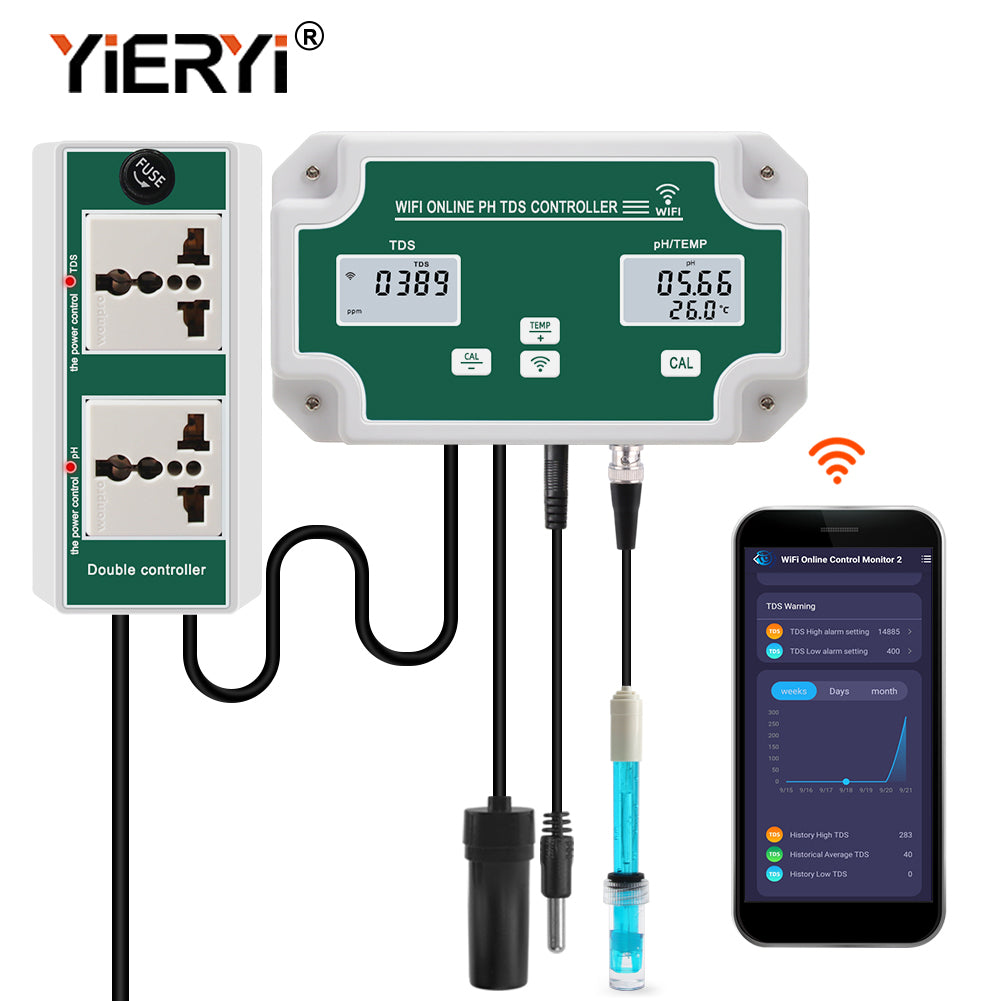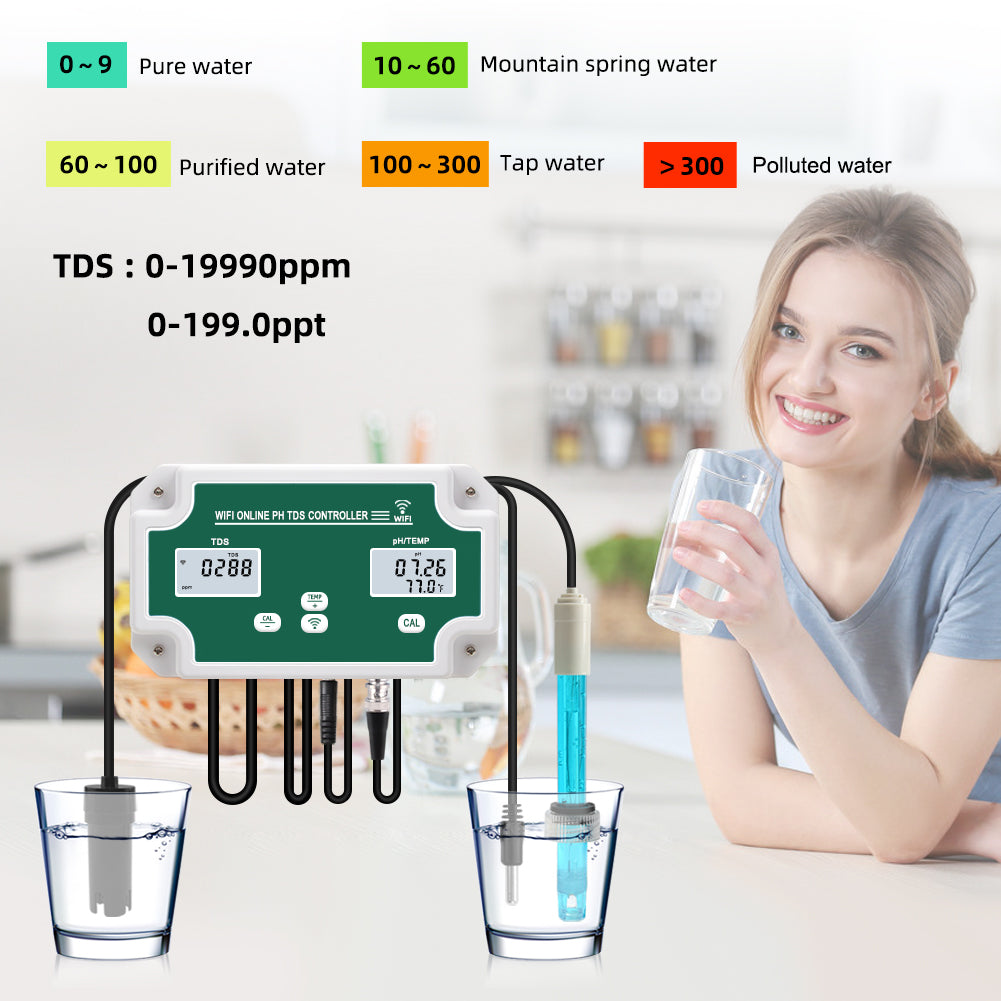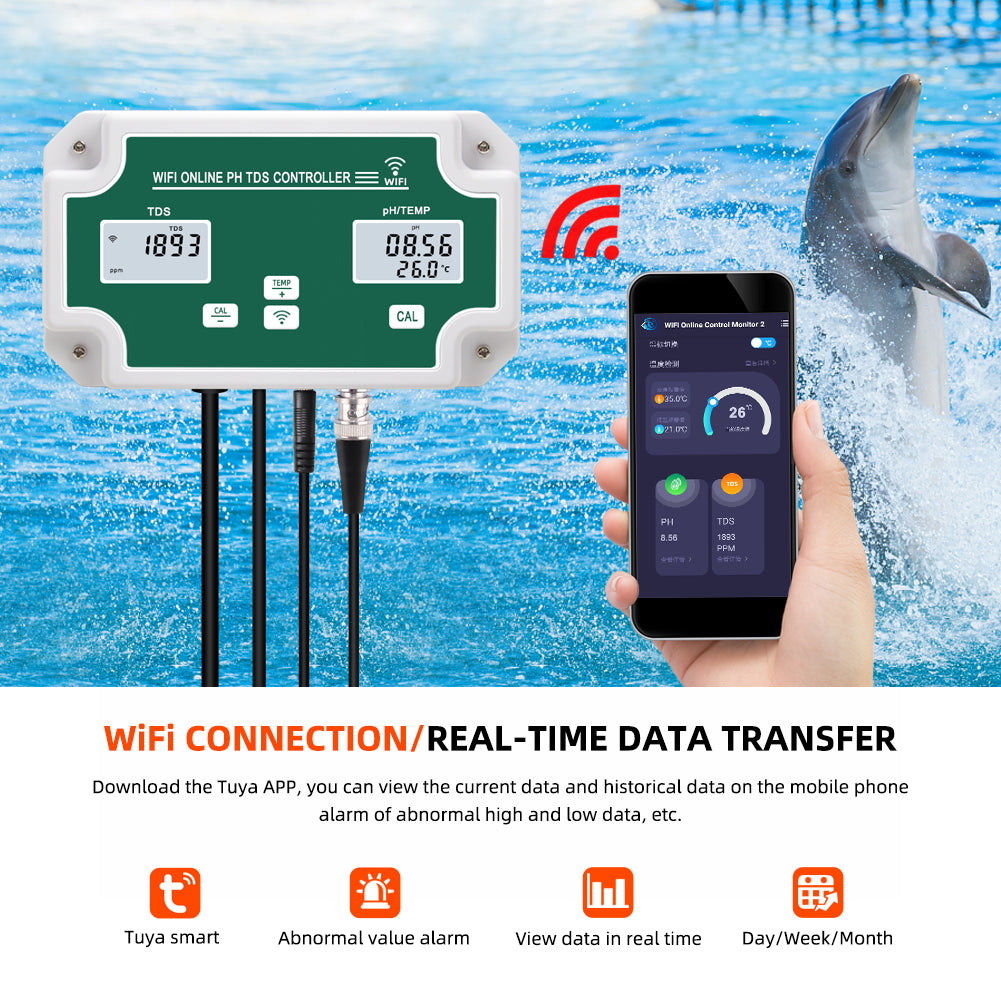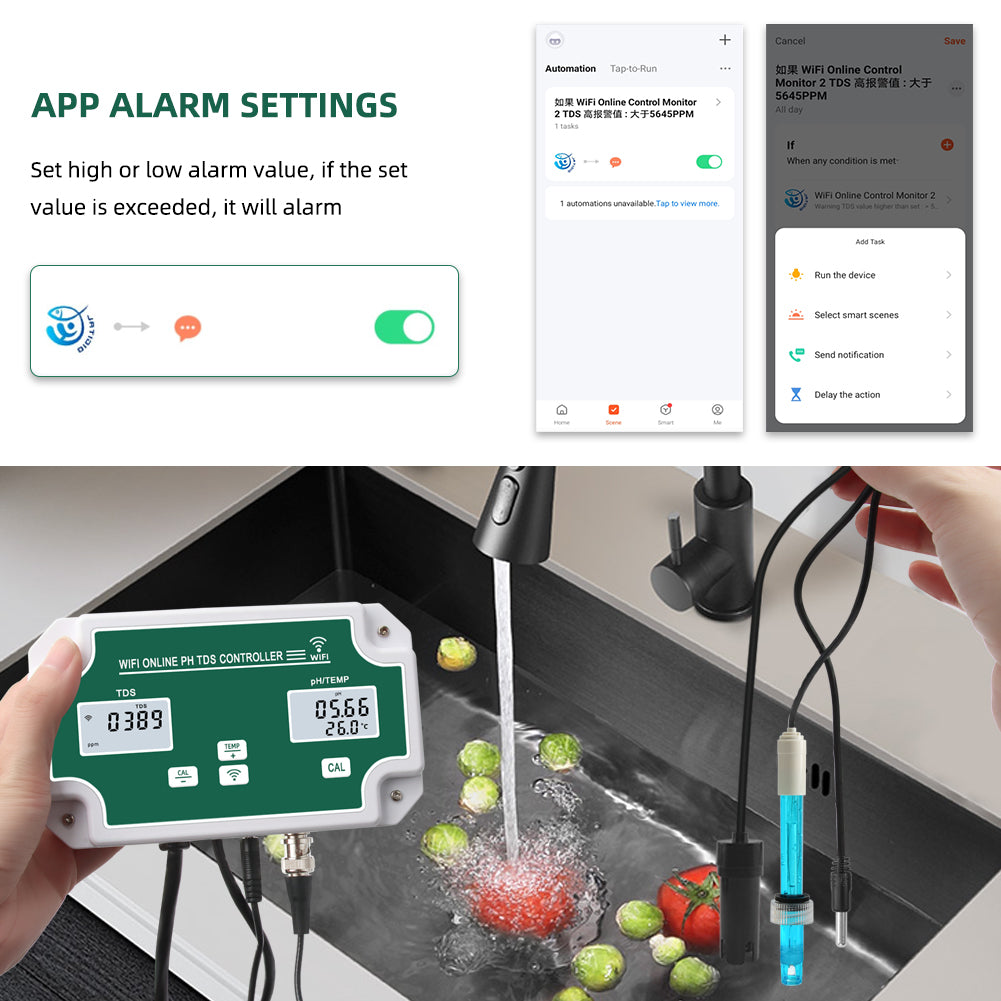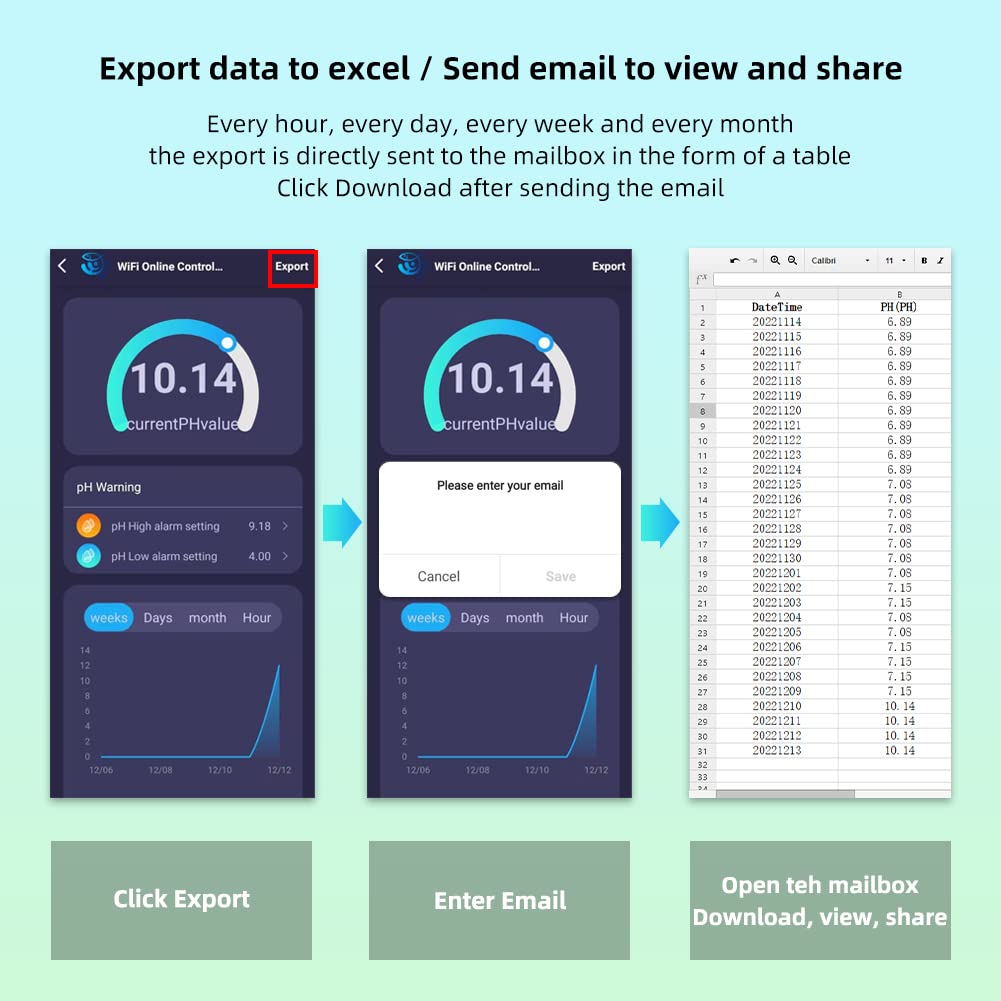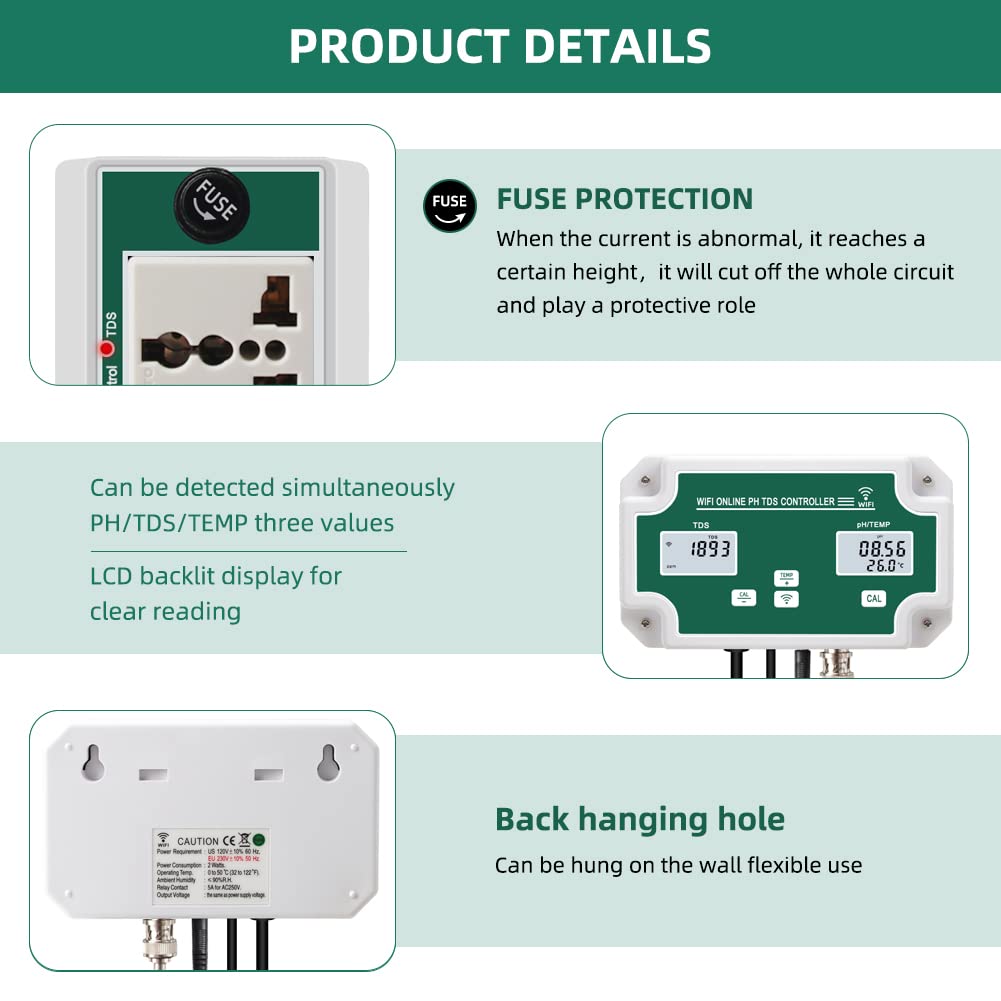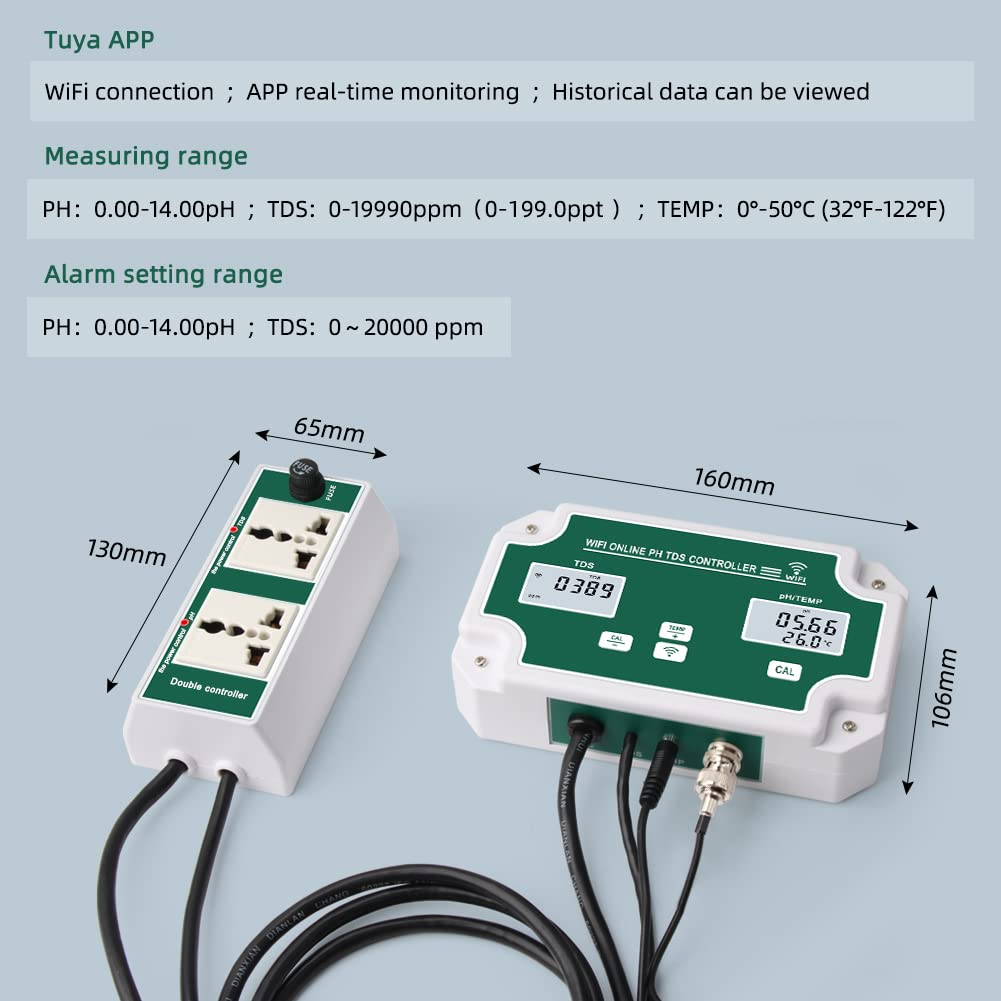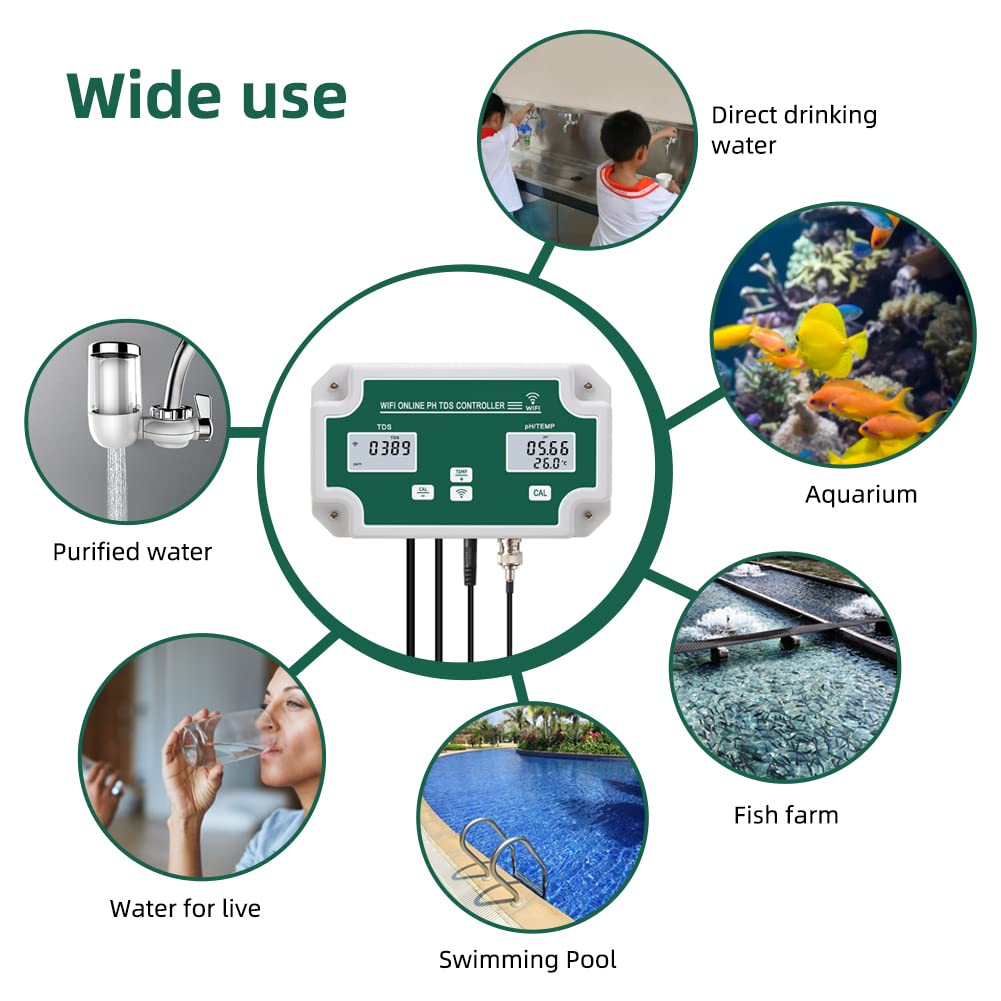 $5 OFF! ENDS SOON!
Enter this Code at Checkout: WY4Z9MAB0ZRN
3-in-1 PPM Monitor: Wall-mountable rechargeable continuous monitor tester is widely used to measure the pH/TDS/Temperature of water. clear LCD with backlight, 3 results displayed simultaneously. can online monitoring for a long time. pH electrode We use the international common BNC-Q9 plug, the PH probe can be replaced.

Calibration pH TDS Tester: pH TDS Monitor test temperature in ℃/℉(switchable unit), automatic temperature compensation. Calibrates easily and offers safer and more precise measurements. each set of products has passed the calibration liquid test function qualified before shipment.

Water Quality Tester with Output Power Relay: Plug in your own device (e.g. oxygen pump, Nutrient solution equipment, Hydroponics, or other pH&TDS generation devices) into the corresponding pH or TDS output power socket, and you can set your desired pH and PPM value in this monitor controller to trigger your devices to turn on or off.  

Easy to Use: Digital pH TDS tester with fully customizable parameter settings. the App can set the upper and lower limits of pH and EC, which can be set according to your needs. when the value you set exceeds the test range, the application interface will give an abnormal alarm, notifying you of any values exceeding your preset range.

Wide Application: The pH/TDS monitor is used to detect the content of impurities and ions in water, mainly used for TDS qualified monitoring of water treatment systems such as water purification systems, RO water systems, and zero water systems; it can also be used for all-day monitoring of ph and tds in swimming pools, spas, aquariums, laboratories, etc. 
 pH TDS monitor for RO water system, zero water, hard water, hydroponics system agricultural irrigation.

PH Range: 0.00-14.00pH
Alarm setting range:0.00-14.00pH
Resolution: 0.01pH
Accuracy: ±0.1pH

TDS Range: 0~19990ppm, 0~199.0ppt
Alarm setting range: 0~20000ppm
Resolution: 1ppm (<1000ppm), 10ppm (>1000ppm),0.1ppt
Accuracy: ±2%F.S

Temp Range: 0℃~50℃, 32℉~122℉
Resolution: 0.1℃, 0.2℉
Accuracy: ±1.0℃.

Automatic Temperature Compensation: 0-50℃
PH calibration: 6.86 4.00 9.18(include buffer)
pH TDS Controller
Tuya APP 24/7 monitoring the change of pH/TDS. After setting the MAX and MIN pH/TDS values as required, when the set value is exceeded, a warning message will be sent to the user or automatically turn on the external device that can adjust the pH TDS.
Online pH TDS Monitor
For water treatment, hydroponic nutrient solutions, hard water and zero water, etc., the total dissolved solids content in water is very important for analyzing water quality. This water monitor supports transmit pH TDS data online, monitor measurement data throughout the day and export data.
Supports the connection of external devices that can adjust pH TDS, such as CO2 pumps, O2 pumps, purifiers, etc. When the test value exceeds the MAX value or falls below the MIN value, the controller will automatically turn on and control the external devices to adjust the pH TDS to the set range.
Package List:
1 * Controller
1 *PH Probe
1* EC Probe
1* Temp Probe
2* Sucker
4* Screws
1* English Manual
NOTE: This product specification is American power supply specification, 110v.