Regular price
$119.99 USD
Regular price
$169.99 USD
Sale price
$119.99 USD
Unit price
per
Sale
Sold out
Share
$3 OFF! ENDS SOON!

Enter this Code at Checkout: Yieryi
FAST & FREE SHIPPING

We offer free shipping, directly to your door. Delivery takes 5-7 business days.
View full details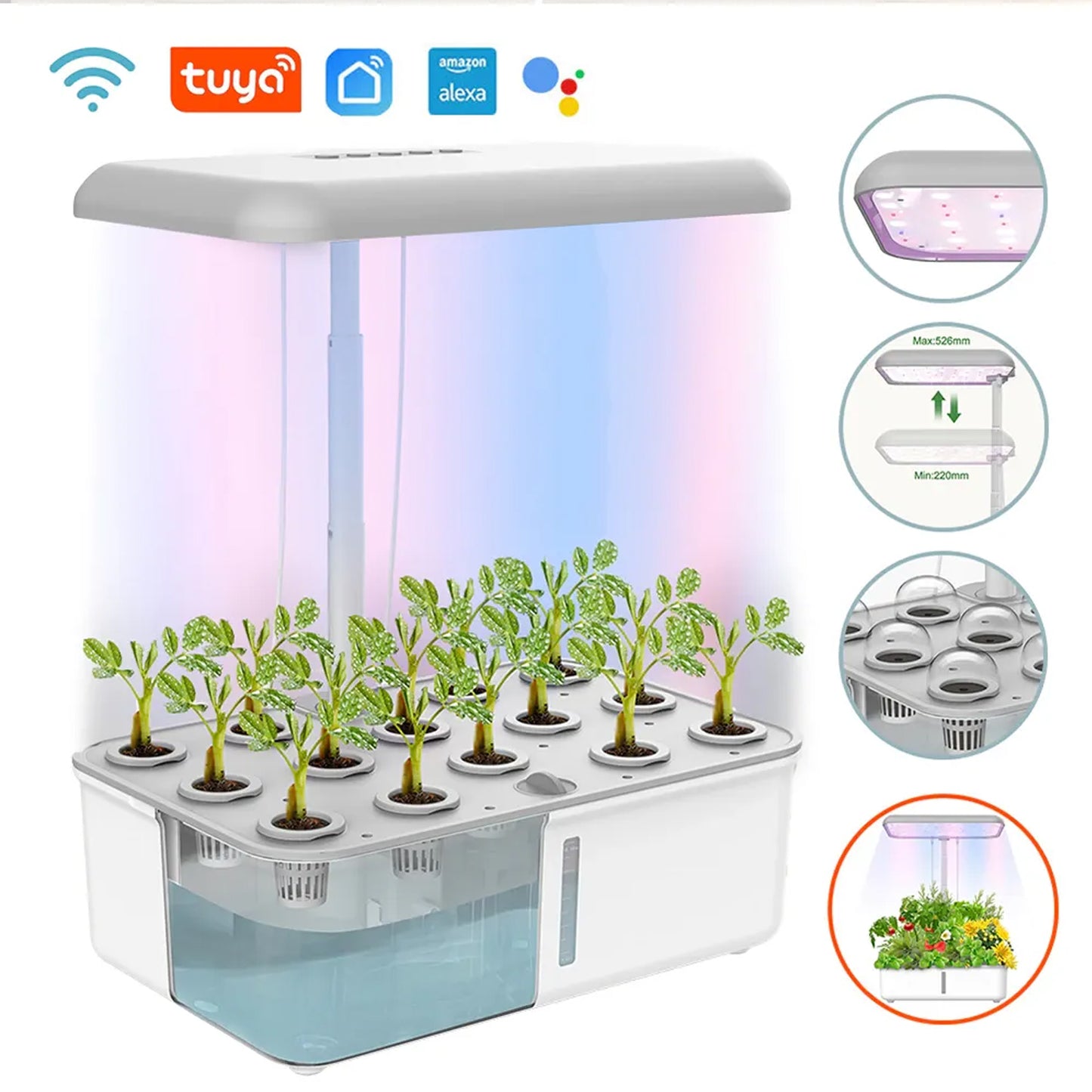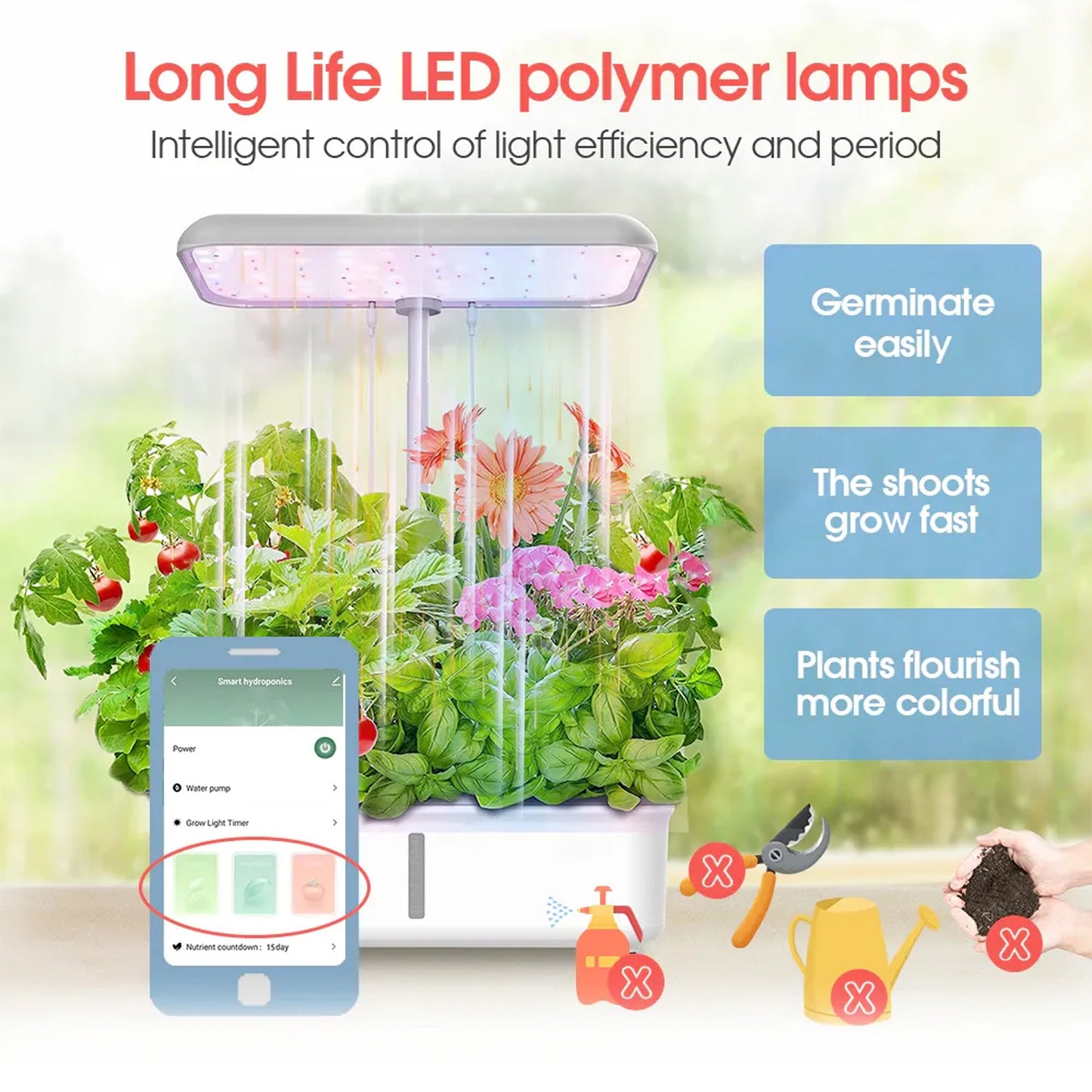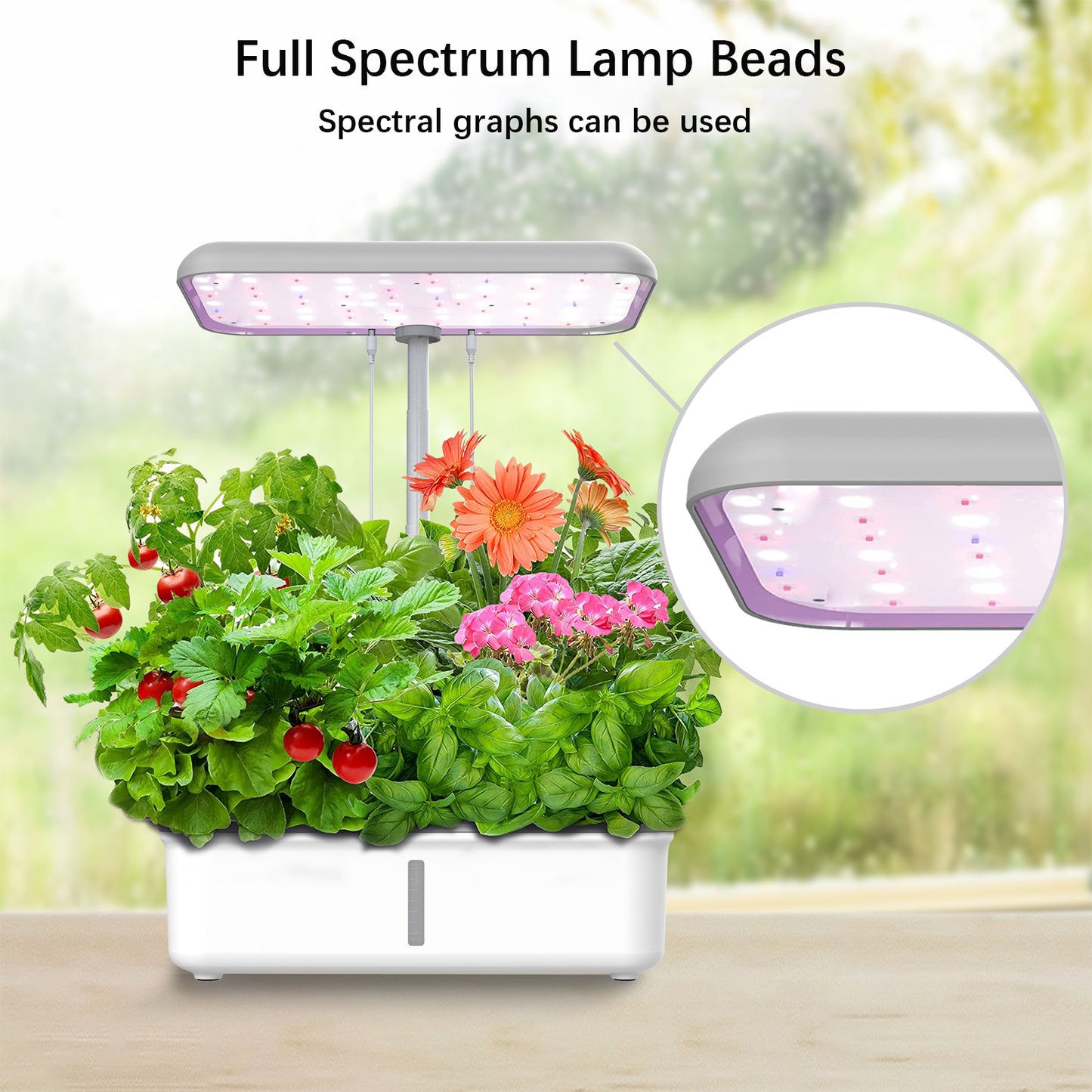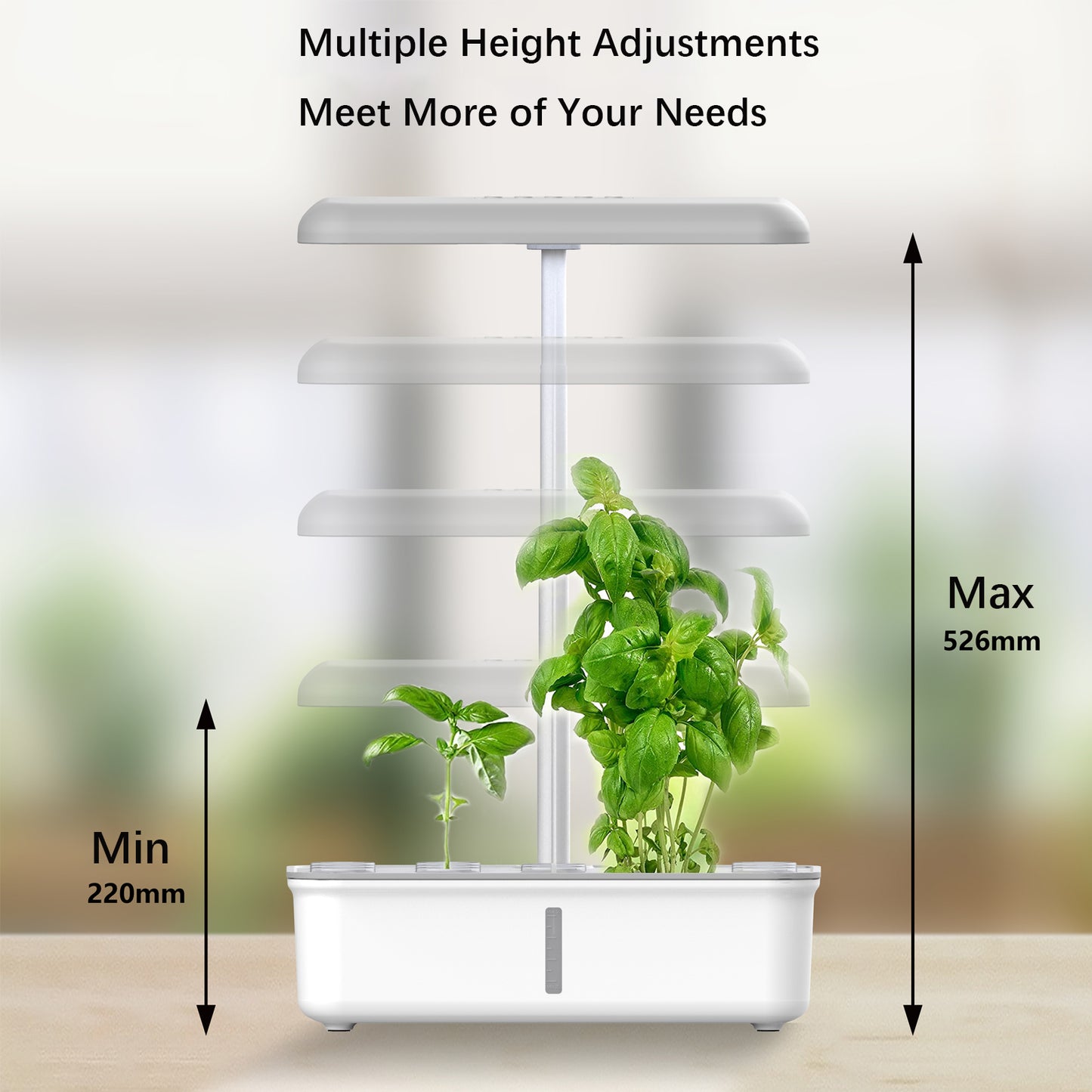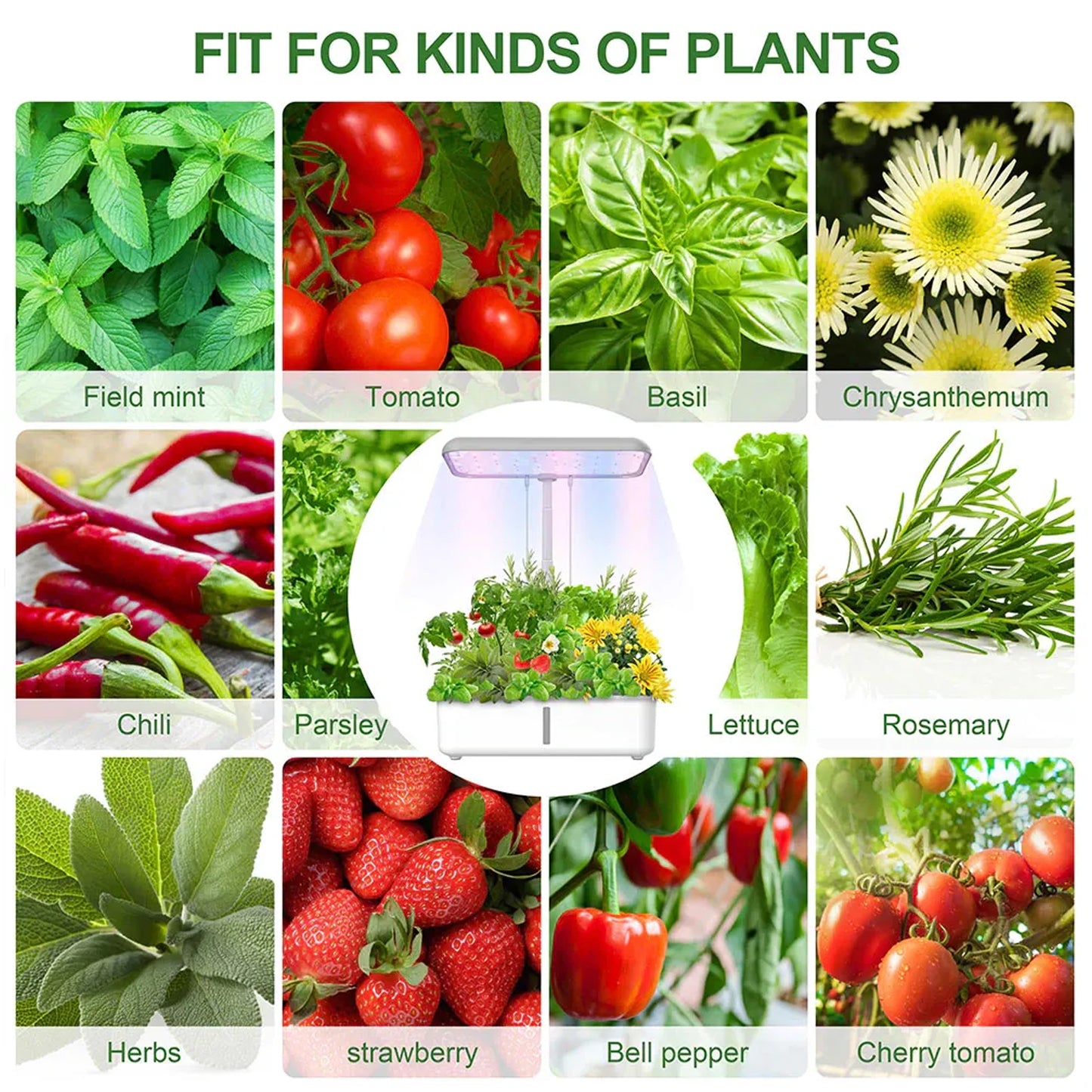 $5 OFF! ENDS SOON!
Enter this Code at Checkout: WY4Z9MAB0ZRN
【3 Hinds of Growth Modes】 Seedling mode, green leaf mode and flower and fruit mode. Three modes cover the plant growth cycle. Hydroponic system uses full-spectrum lights to simulate natural sunlight. Seedling mode allows your seeds to grow leaves and roots faster. Vegetable pattern helps plants promote leaf growth by enhancing blue light. Flower/Fruit mode enhances red light to promote the production of anthocyanins, allowing plants to flower and produce fruit.
 
【APP Remote Control】Equipped with WiFi smart hydroponic growing system, you can control the plant grow light anytime and anywhere via APP. Adjust the light and pump running time according to different growing stages. [Smart Control] - Smart hydroponic growing system with smart WIFI remote control and time setting. Support WIFI network, remote control, intelligent reminder, nutrient liquid countdown reminder. Water pump, intelligent lighting timing, real-time adjustment according to demand, support voice control alexa, Google Assistant.

【14 Pods and 5 Liter Water Tank】The hydroponic growing system gets rid of the limitation of soil growing and has a higher capacity to grow up to 14 plants at a time. The visible water level window, with a maximum capacity of up to 5 liters, lets you see at a glance how much water is in the tank and when to add more. Spend less time harvesting fresh tomatoes, basil, peppers, lettuce, parsley or other plants with the YIERYI hydroponic system.

【Full Spectrum LED Grow Lights】The hydroponic grow system's 20W LED lights mimic the sunlight spectrum to promote photosynthesis in any weather.78 combined LED lights stimulate your plants to grow quickly in any weather and season - up to 5 times faster than in soil.The height of the LED light panels can be adjusted to match the different growth stages of your plants, ensuring that they always effectively enjoy the light and absorb the energy of the LED lights to promote growth.

【Excellent Water Circulation】Super quiet independent water pump forms a water circulation system, and the flowing water improves the oxygen content. Speeds up the plants' absorption of nutrient solution, allowing them to thrive under the light of the hydroponic growth system. You can adjust the running time of the pump according to the different growth stages of the plants through the app.

【Indoor Herb Garden】comes with a water tank*1, light shade*1, adjustable pole*1, power adapter*1, pods*14, sponge*14, and solid nutrient*2. Grow up to 14 of your favorite herbs, vegetables, or flowers indoors, including basil, tomatoes, peppers, lettuce, and more, even in the cold winter months. Note: This seed pod kit does not include seeds, which need to be purchased separately.

Specifications:
- Color Apple: white
- Power Supply: 12V/2A 24W high power
- Telescopic Pole Height: 42cm MAX
- Water Pump: Water circulation, root oxygenation
-Planting Pods: 14 Pods
- LED Power: 20W high power
- Water Tank Capacity: 5 Liters


Package list:
1. Product body (water tank, water pump, plant lamp board, telescopic rod)
2. Color box * 1
3. Instructions * 1
4. Planting basket * 14
5. Planting cotton * 14
6. Transparent blister cover * 14
7. AB fertilizer * 1
8. Safety regulation power adapter 12V2A * 1