Regular price
Sale price
$36.00 USD
Unit price
per
Sale
Sold out
Share
$3 OFF! ENDS SOON!

Enter this Code at Checkout: Yieryi
FAST & FREE SHIPPING

We offer free shipping, directly to your door. Delivery takes 5-7 business days.
View full details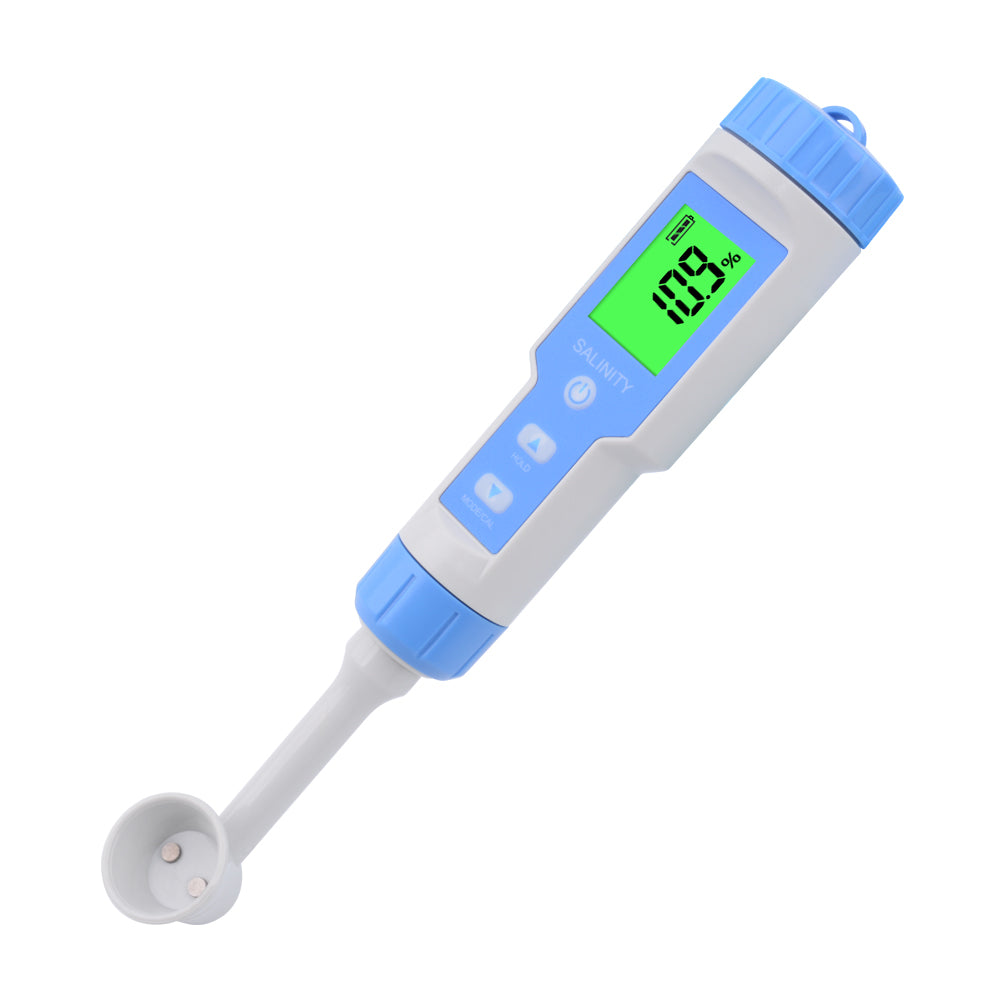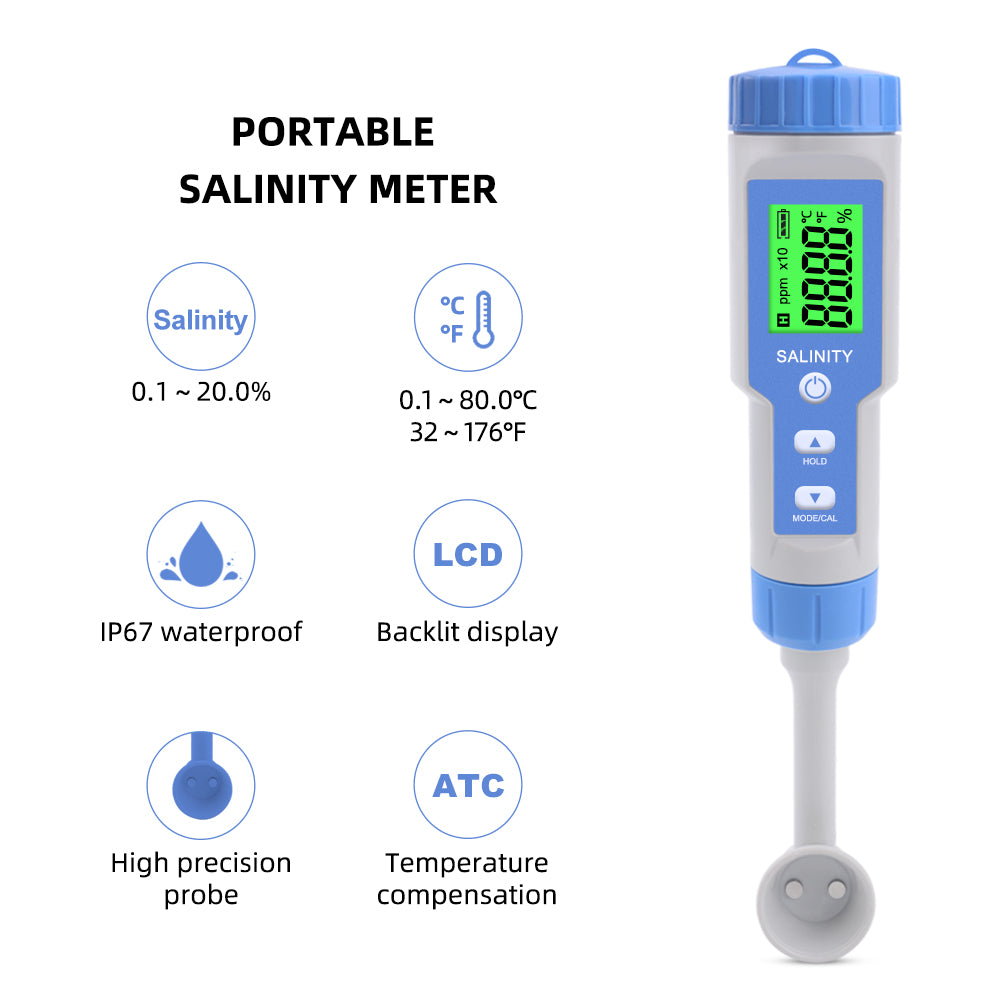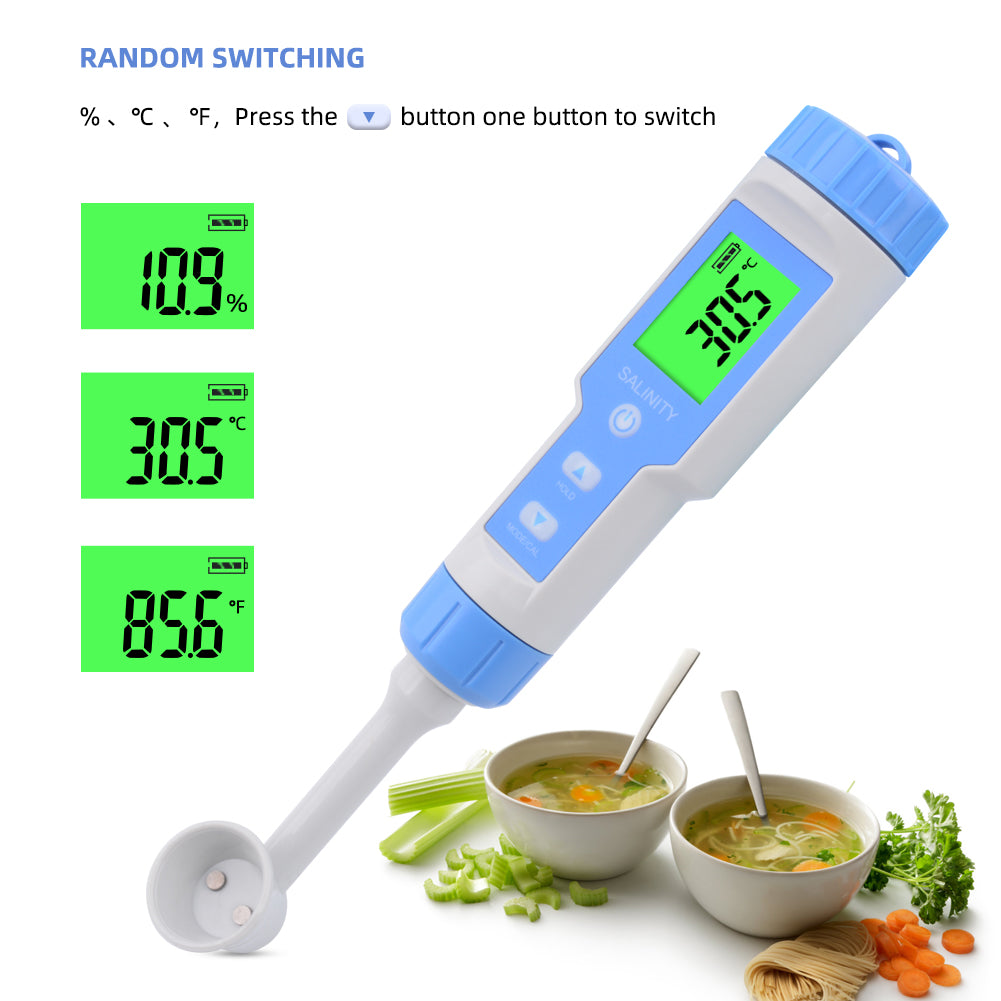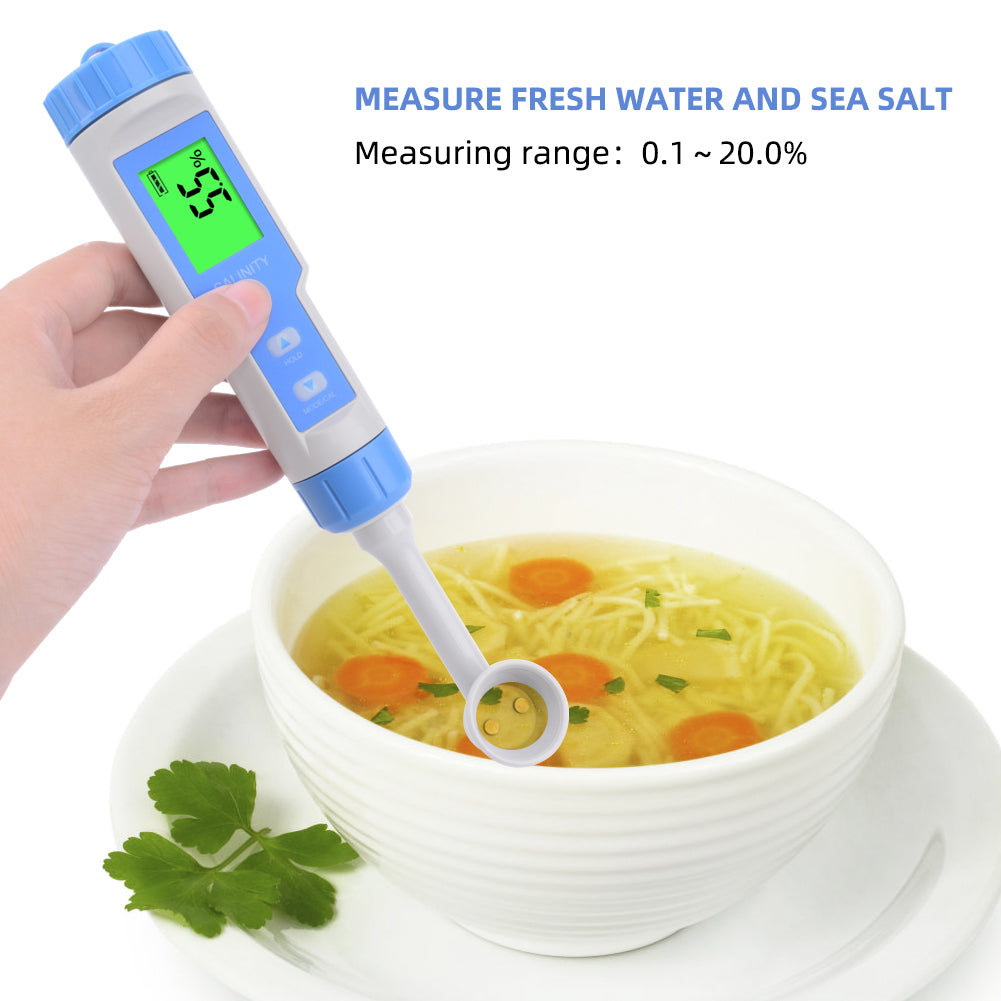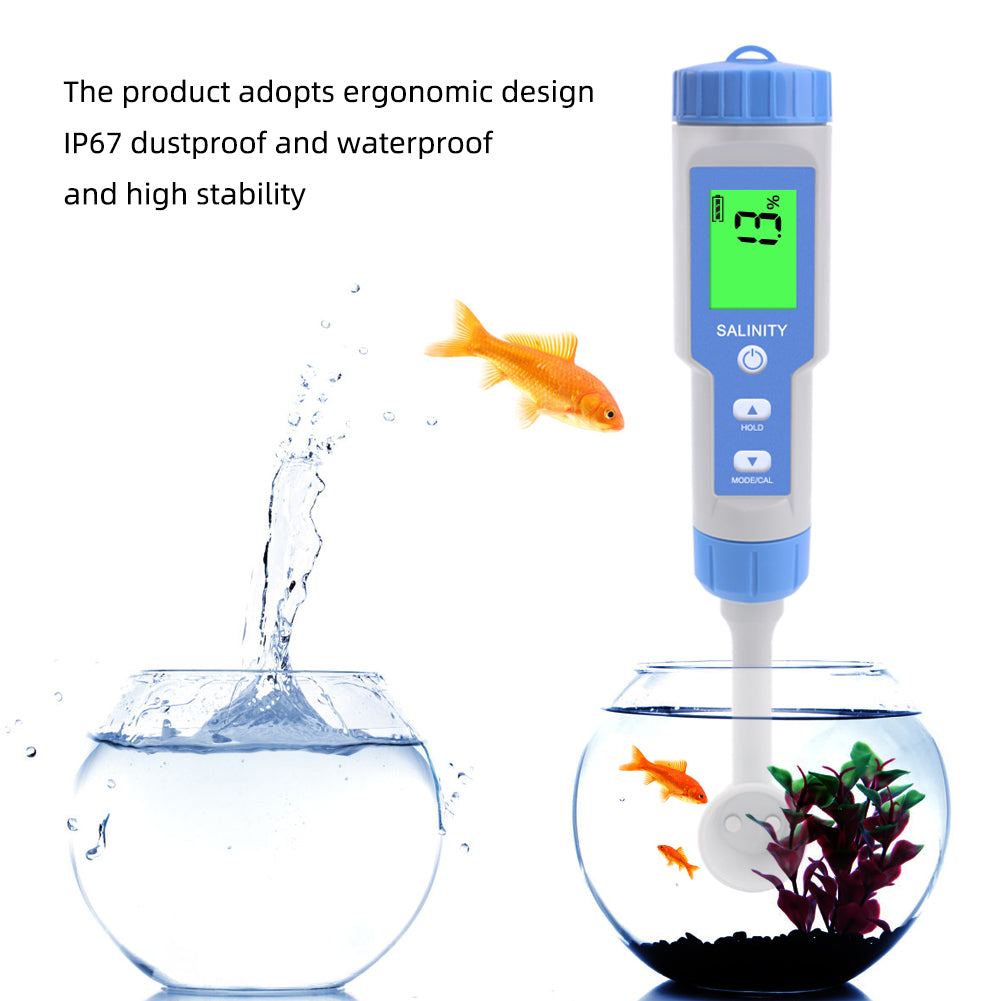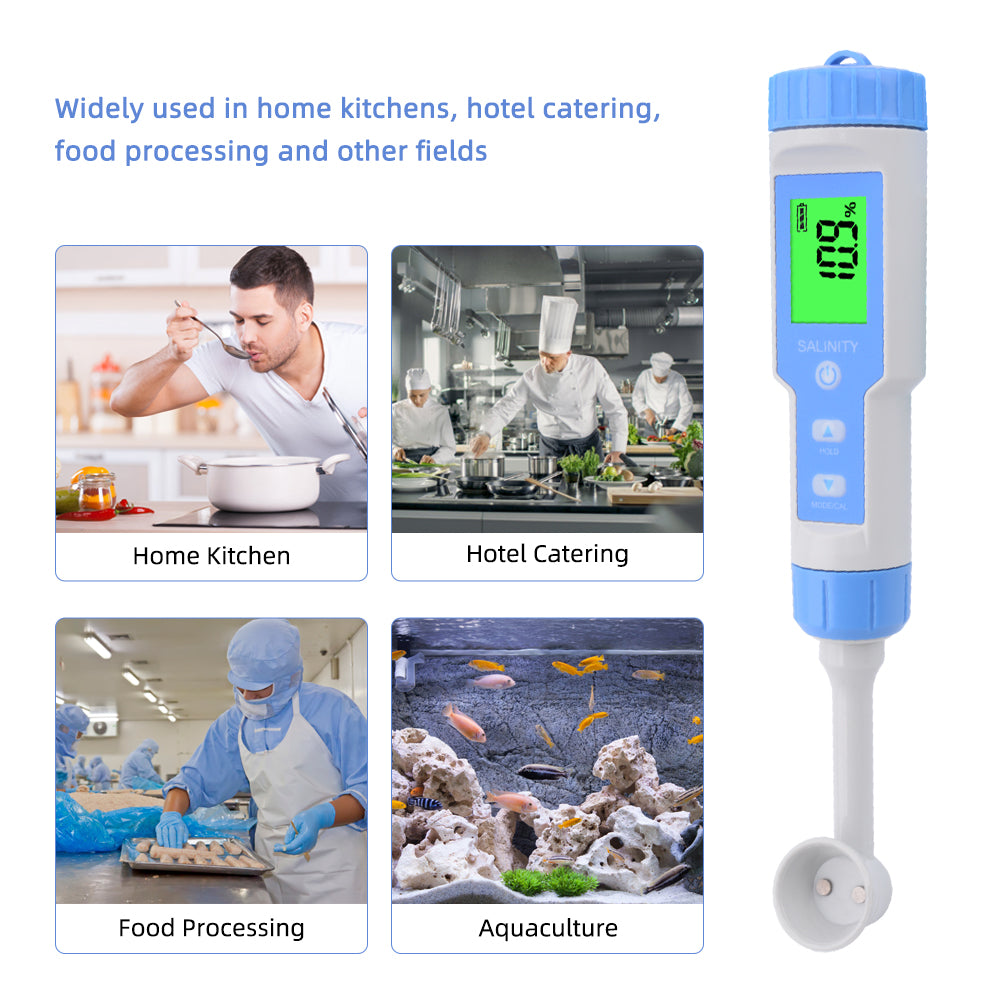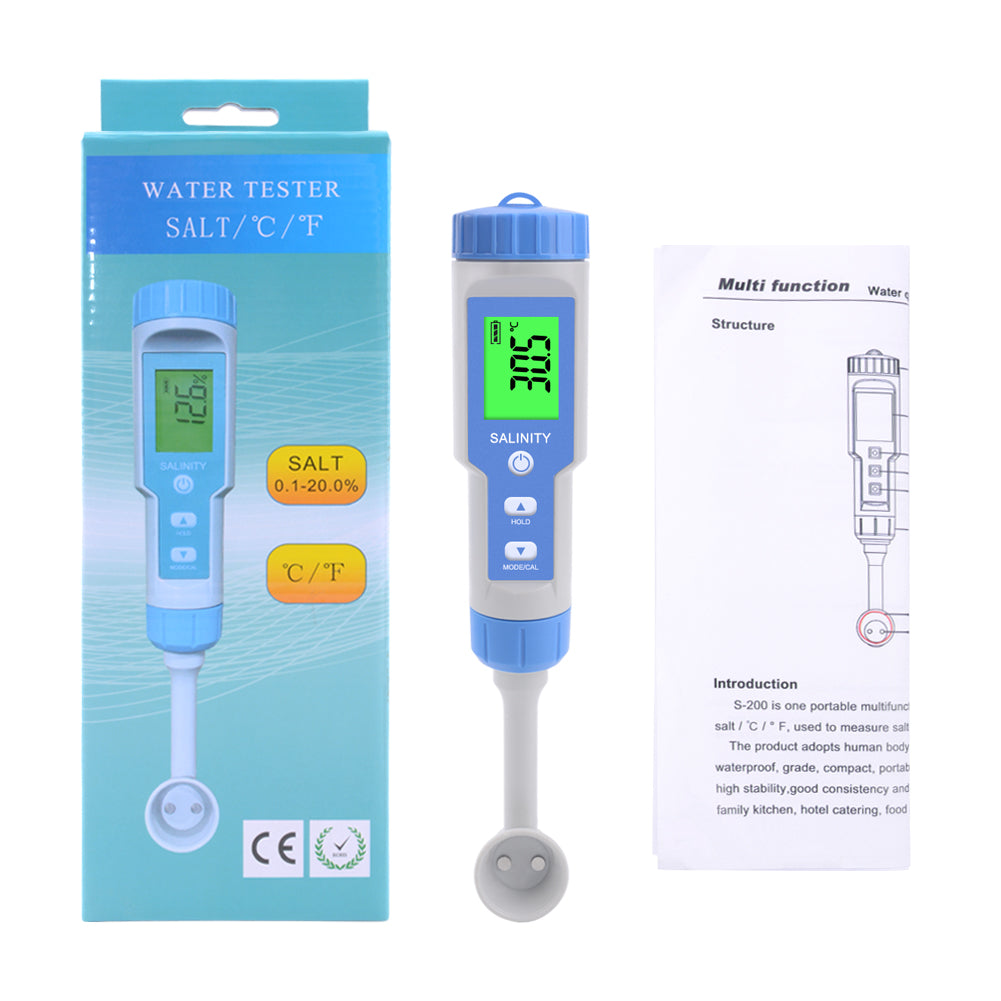 S-200 is a portable multifunction water quality test meter.It has salt/℃ /° F, used to measure salt (%), temp (C/.F).The product adopts human body mechanics design, with IP67 waterproof, portable, anti-skid, anti falling, fast measurement,high stability,good consistency and other characteristics. Widely used in the family kitchen, hotel catering, food processing and other fields.

Specification :
1. Salinity:
Range: 0.1 to 20.0%
Resolution: 0.1%
Accuracy: ±1%
2.Calibration: 3.5% standard calibration liquid
3.Temp Compensation: ATC
4.Operation Environment: 0 to 80.0℃ (32.0-176F); <90%
5.Temp Range: 0.1-80.0℃; 32.0-176 °F
6.Temp Accuracy: ±0.5℃
7.Temp Resolution: 0.1℃/°F
8.Auto shut off: 5 minutes
9.Power: 3x1.5 LR44 battery cell (not included)
10.Screen size: 33*24mm
11.Size/ Weight: 183*37*37mm(7.2*1.5*1.5in)/80g(2.8oz)
12.Display: LCD; support backlight
13.Battery: Low battery indicator
14.Waterproof level: IP 67 dust-proof; waterproof

Operation:
1. Press "Power button" and put it in the solution, can not be over the immersion line, stir gently and wait till thereading stabilized
2. Touch "MODE/CAL" will display salinity/°C/°F
3. Touch "MODE/CAL" will display "H", that means hold the reading. Take the meter out of the solution and read the reading. Press "HOLD" again and exit hold mode.


Calibration :
It needs to be calibrated after long time. Put it in the standard solution, enter "SALT" mode. Press "MODE/CAL"four seconds, it will enter the automatic calibration, the corresponding value will flash on the screen. Press toplus"HOLD"or minus "MOLD/CAL"value,the calibration is completed after three times flash.

Attention:
1. It has been calibrated by factory;
2. After Finished, clear the electrode with pure water and keep it dry
3. Stir gently several times to ensure no air bubble around the electrode
4. Don't disassemble the meter without permission to avoid damage
5. Keep it dry