PPM Meter hydroponics, Waterproof 4 in-1 EC TDS Temp pH Tester for Water Hydroponics, Digital pH and EC Meter with Backlit for Nutrients Growing, Indoor Garden, Home Brewing, Pool, Aquarium
PPM Meter hydroponics, Waterproof 4 in-1 EC TDS Temp pH Tester for Water Hydroponics, Digital pH and EC Meter with Backlit for Nutrients Growing, Indoor Garden, Home Brewing, Pool, Aquarium
Regular price
$60.99 USD
Sale price
$39.99 USD
Unit price
per
Sale
Sold out
Share
$3 OFF! ENDS SOON!

Enter this Code at Checkout: Yieryi
FAST & FREE SHIPPING

We offer free shipping, directly to your door. Delivery takes 5-7 business days.
View full details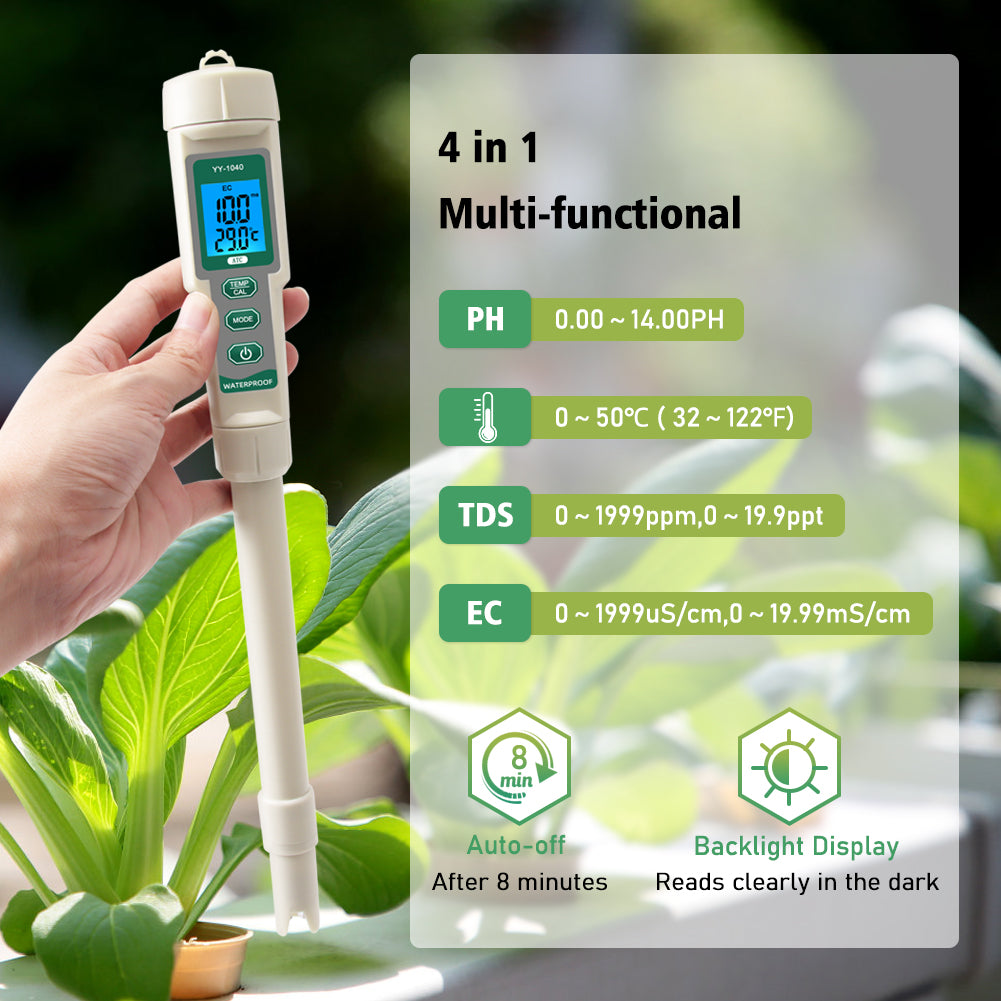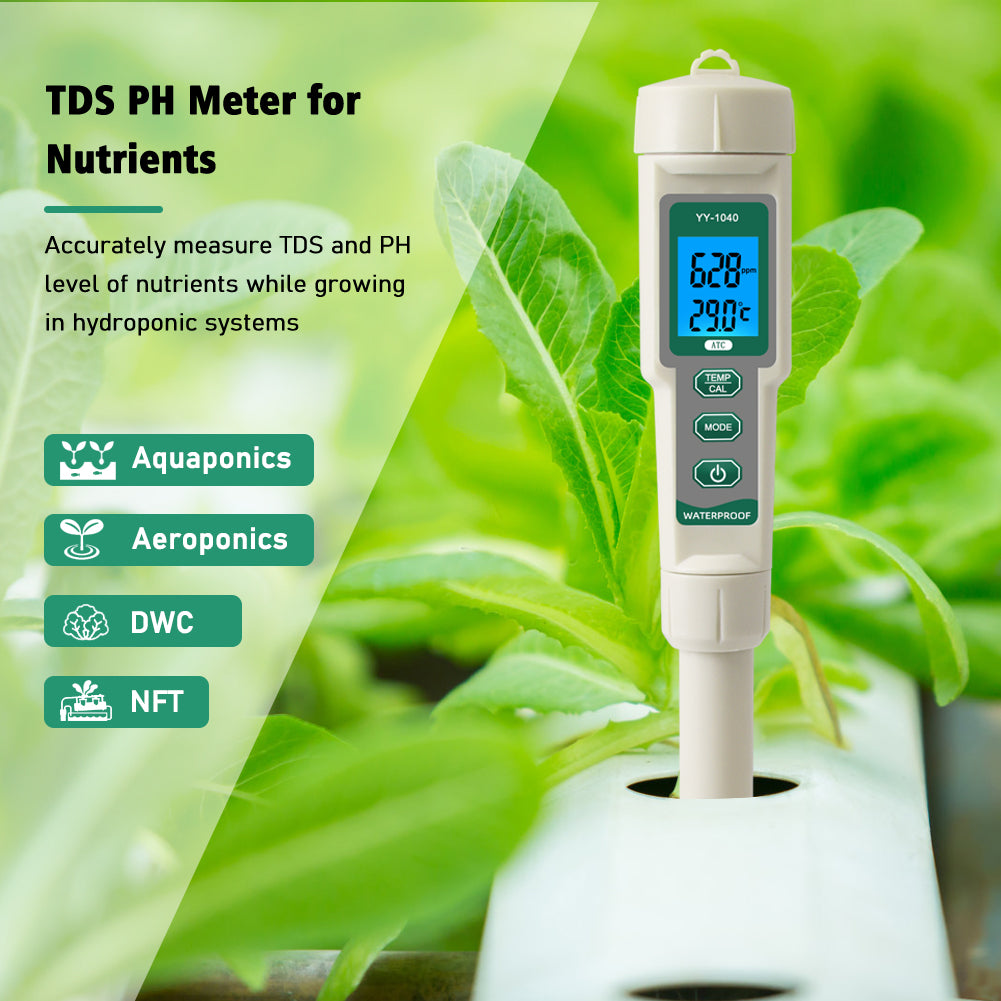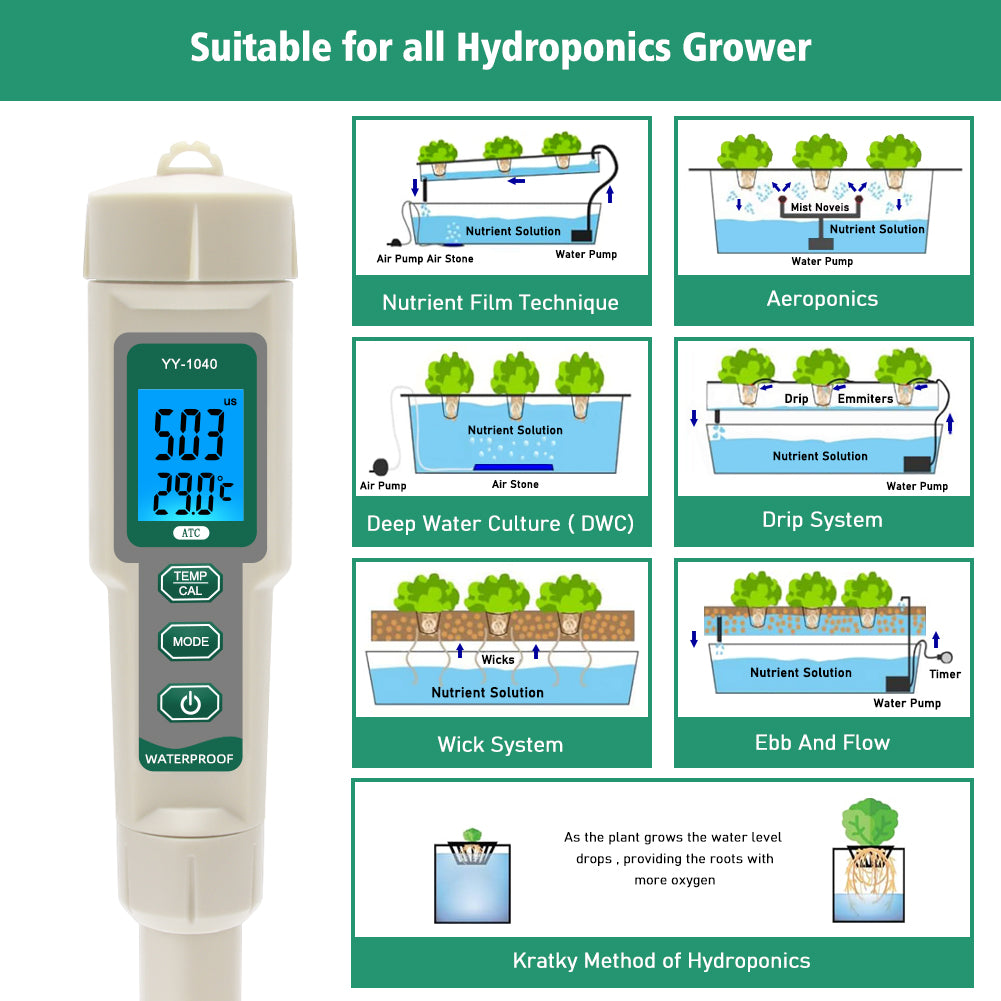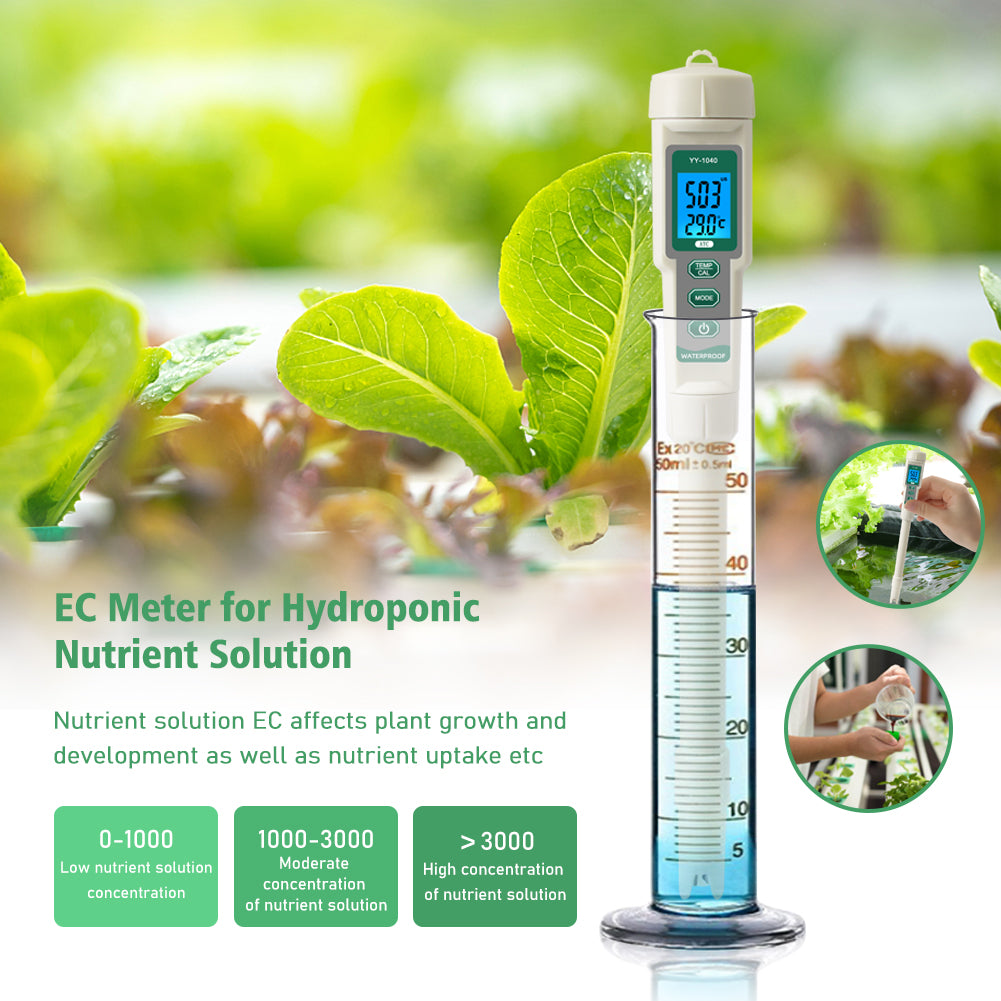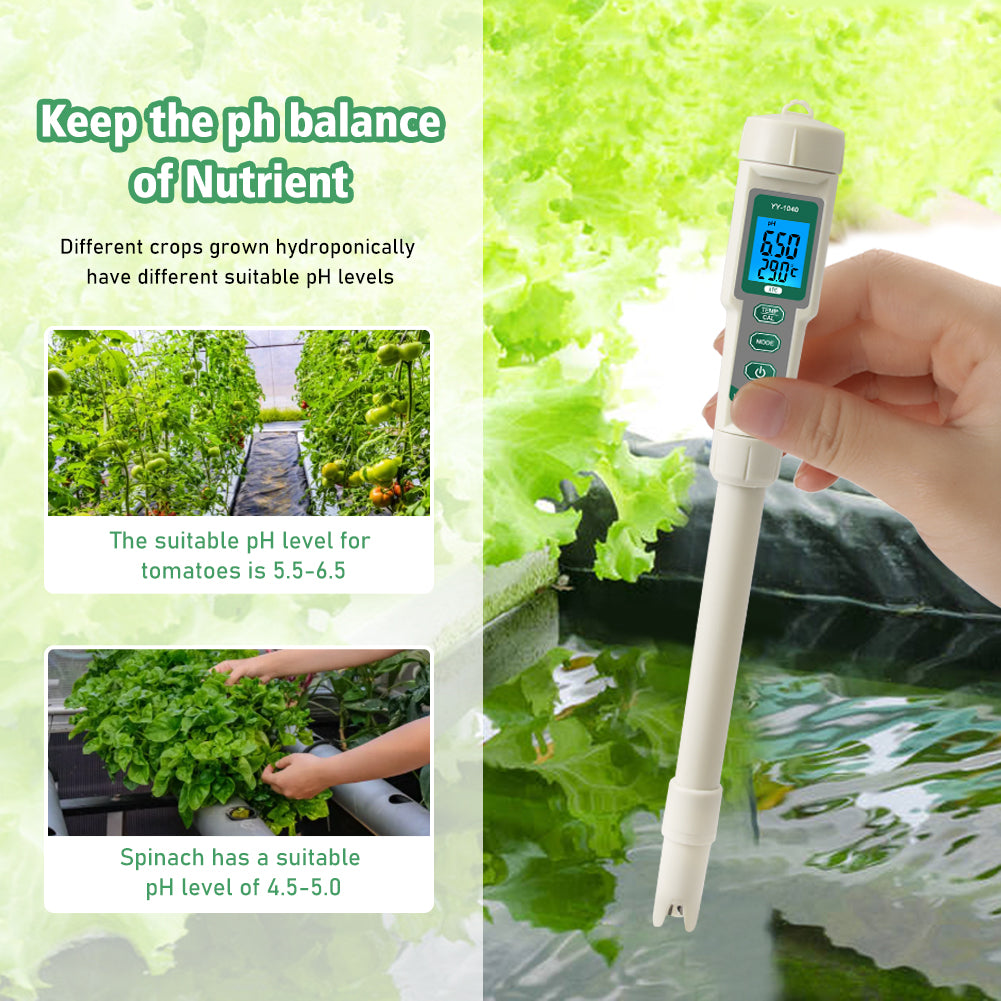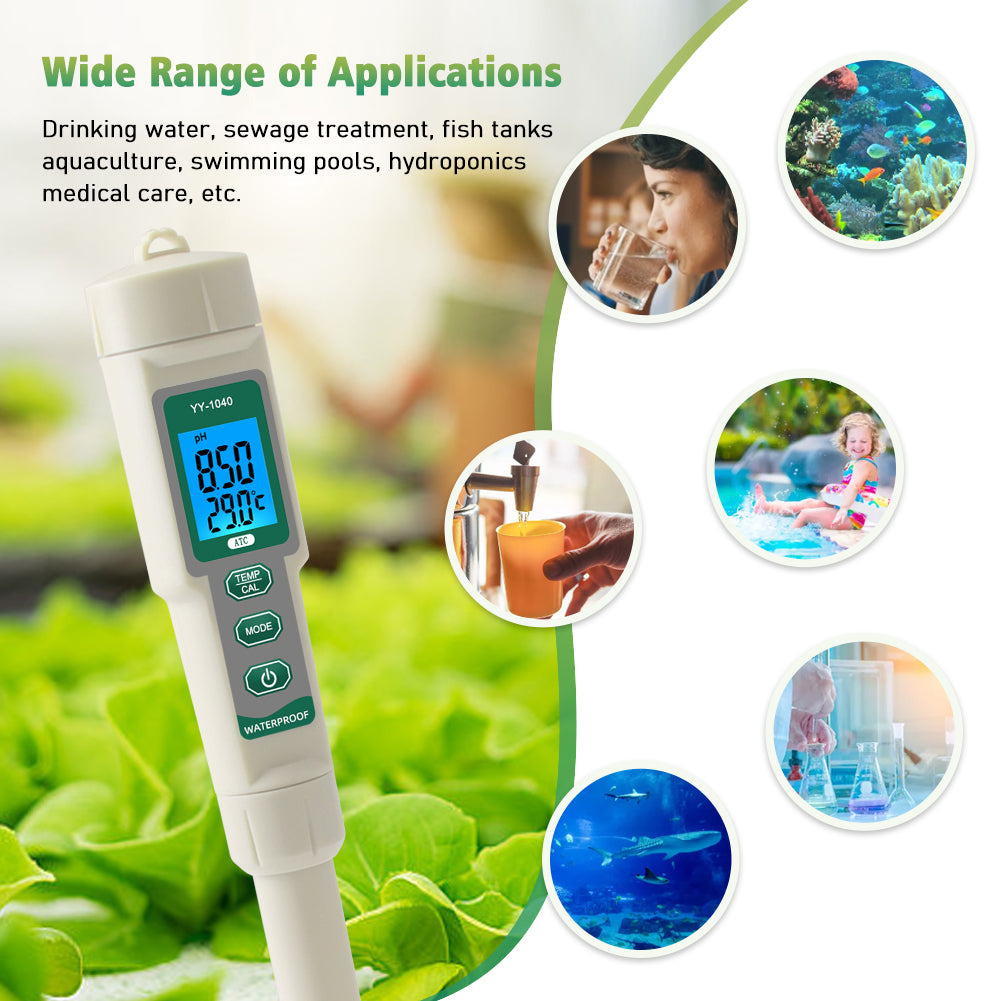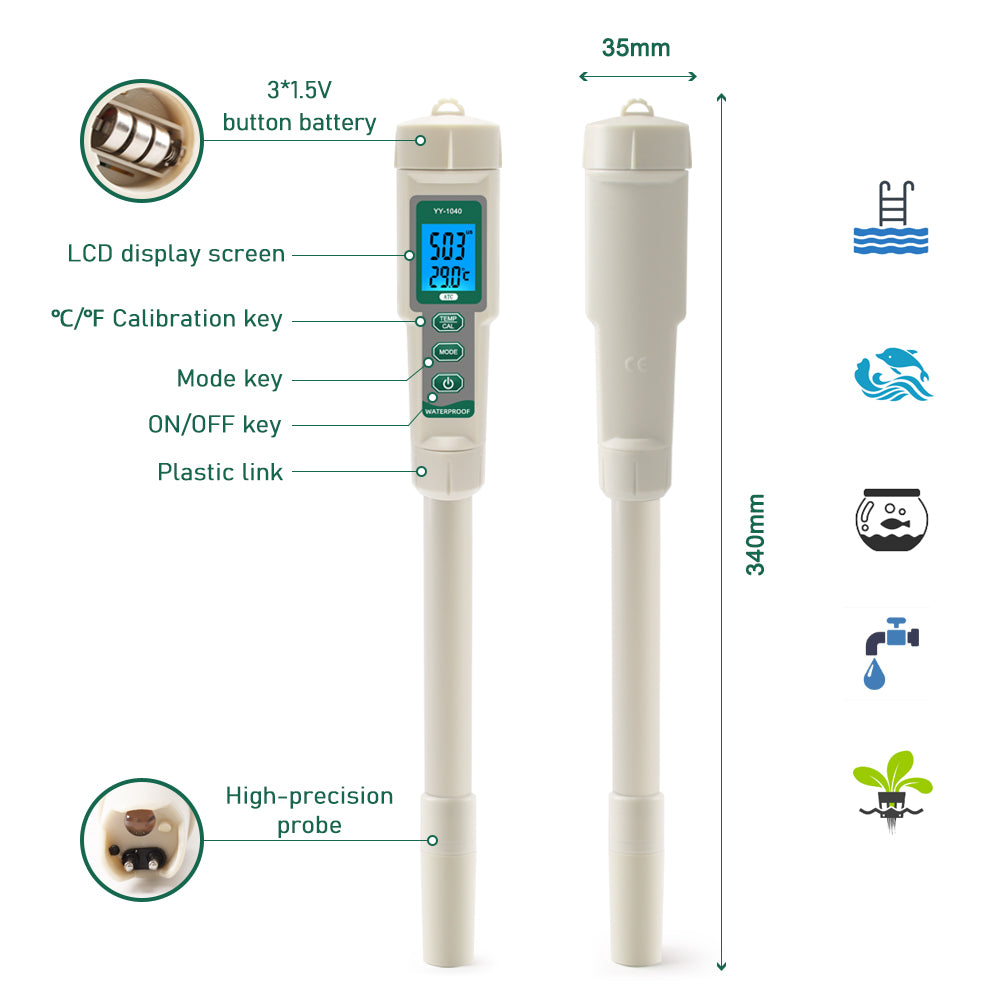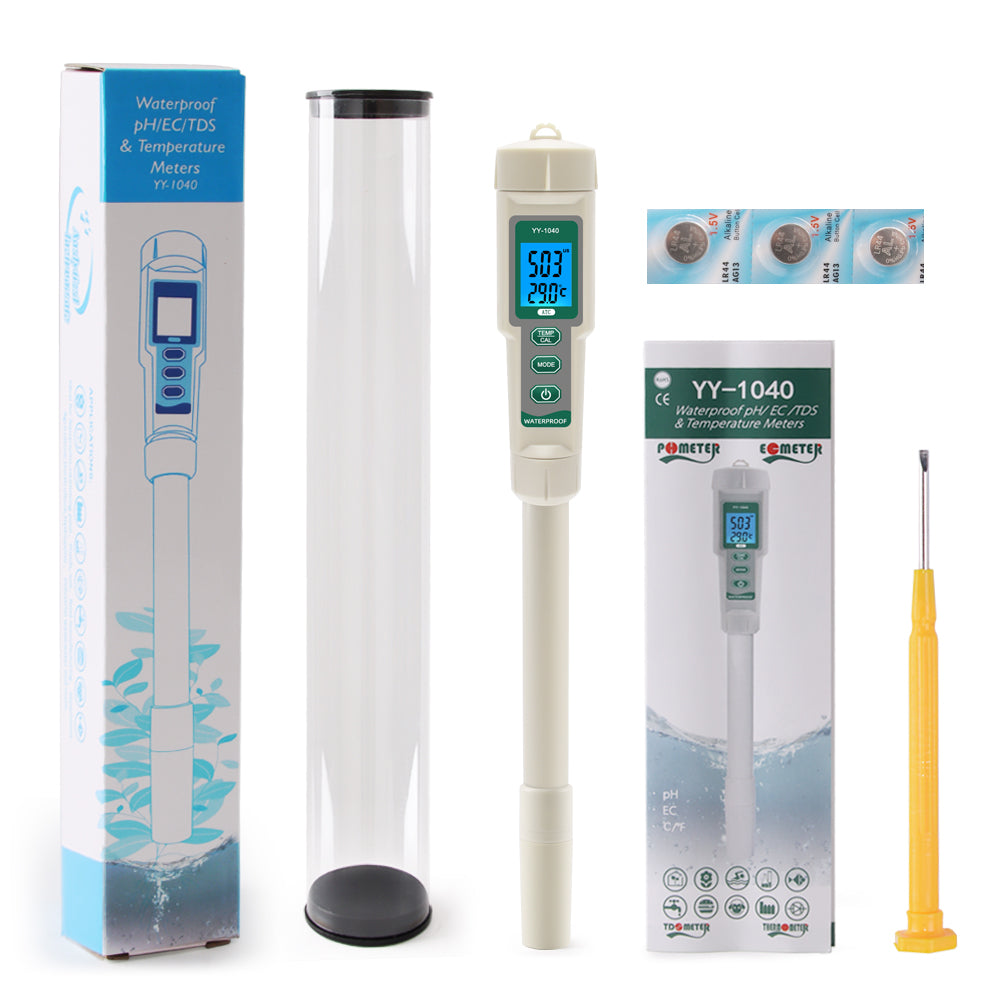 ✔️pH EC Meter Hydroponic for All Growers - Whether you are growing in the greenhouse, horticulture, hydroponics, or aquaculture, pH/EC testing must be taken seriously. This pH tester is an essential tool with a pH range of 0 to 14 and an EC range of 0 to 19.99 ms/cm to meet all your needs. A grower's tool that makes it easy to test pH/EC/TDS/TEMP values.
✔️ Hydroponic pH Tester - The ph tester can help control the pH of hydroponic nutrient solution. Maintaining an appropriate pH level is essential for nutrient uptake by hydroponic plants. Generally, the ideal pH range is 6.5~6.5. Regular monitoring and adjustment of pH helps ensure better plant growth.
✔️ EC Meter Hydroponics - The high-precision EC pH meter makes it easy to test the EC value of the aqueous solution thanks to the unique elongated probe and chip. Ideal for hydroponic crops, it can be used to check the pH of nutrient solution. Typically, the optimal EC range for hydroponic crops is between 500 and 2000 µS/cm.
✔️Smart 4 in 1 Hydroponic EC/Tds/PPM Meter pH - With automatic two-point calibration of 4.00, 6.86, it is easy to calibrate; with automatic temperature compensation of 32.0-122.0℉, it avoids measurement inaccuracies caused by liquid temperature variations; with automatic shutdown, battery life is well preserved. Up to 1500 hours of continuous operation, powered by 4 LR44 batteries.
✔️Service - Professions pH EC TDS meter is committed to providing high-quality guaranteed services. in case of non-human damage, we offer a warranty of 6 months or more. If you are not satisfied with our pH testers, please contact us by email and we will reply within 12 hours. A valuable help for growers.