YIERYI pH Meter with ATC Food pH Tester, for Sourdough, Meat, Bread, Cheese, Soft Soil, Water
YIERYI pH Meter with ATC Food pH Tester, for Sourdough, Meat, Bread, Cheese, Soft Soil, Water
Regular price
$59.99 USD
Sale price
$35.00 USD
Unit price
per
Sale
Sold out
Share
$3 OFF! ENDS SOON!

Enter this Code at Checkout: Yieryi
FAST & FREE SHIPPING

We offer free shipping, directly to your door. Delivery takes 5-7 business days.
View full details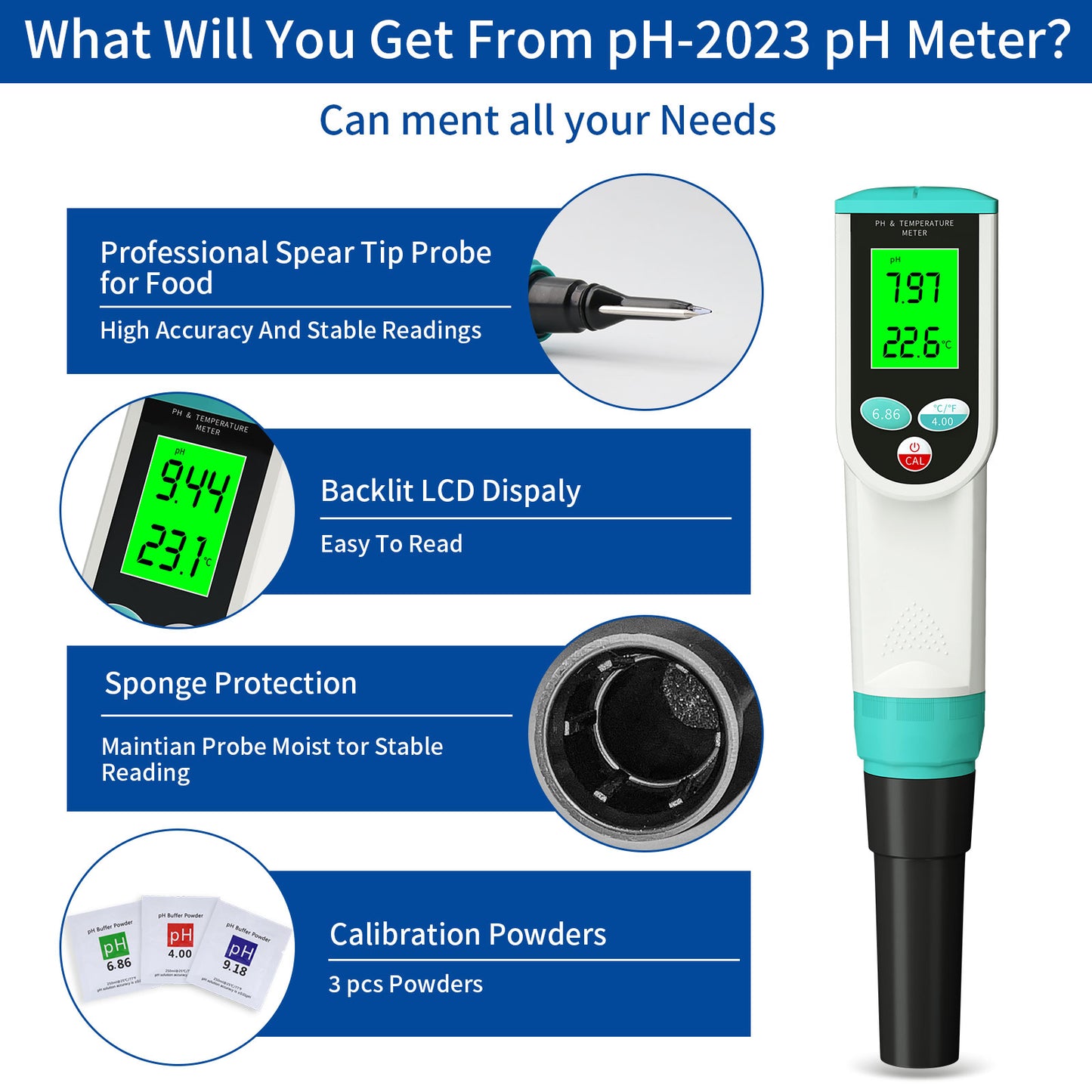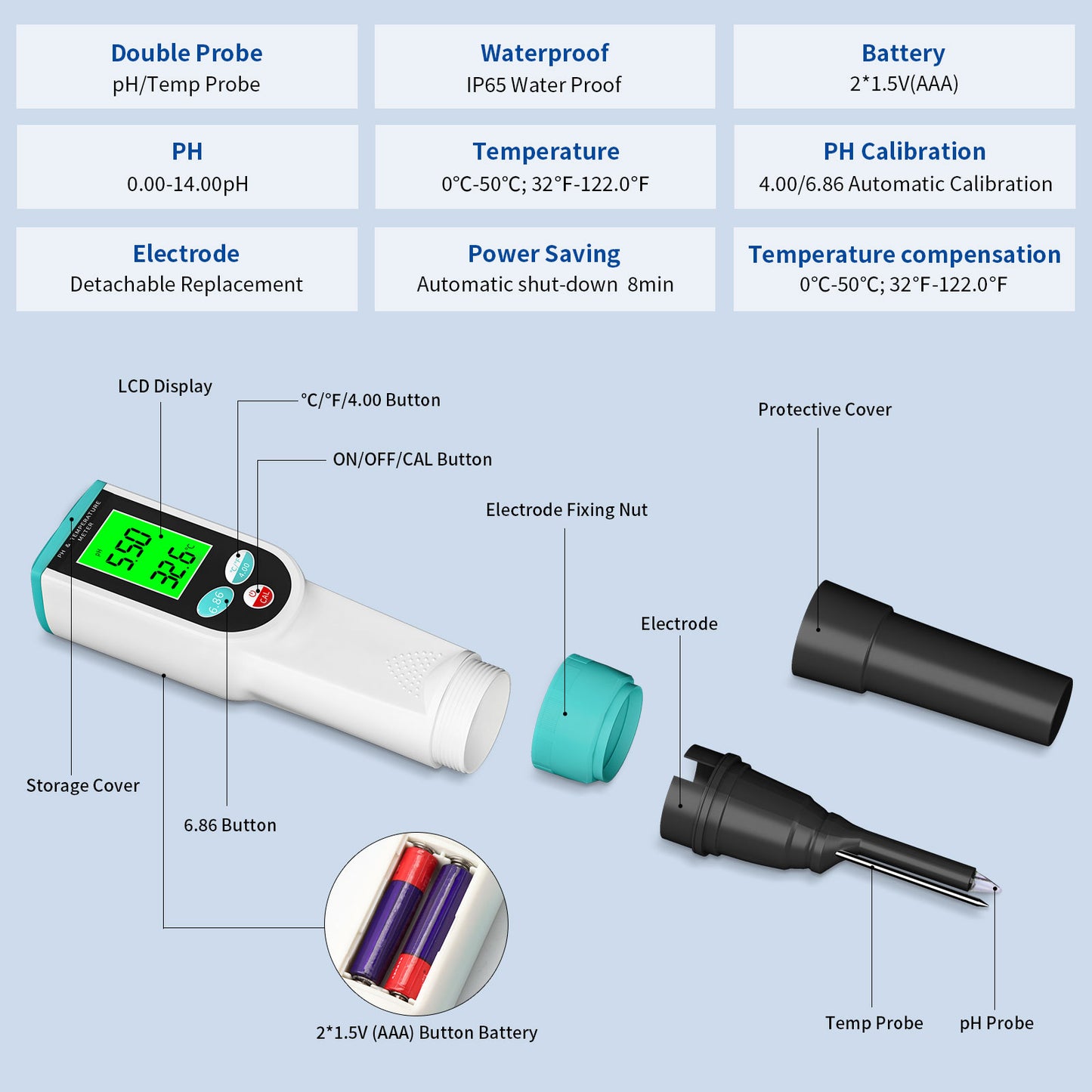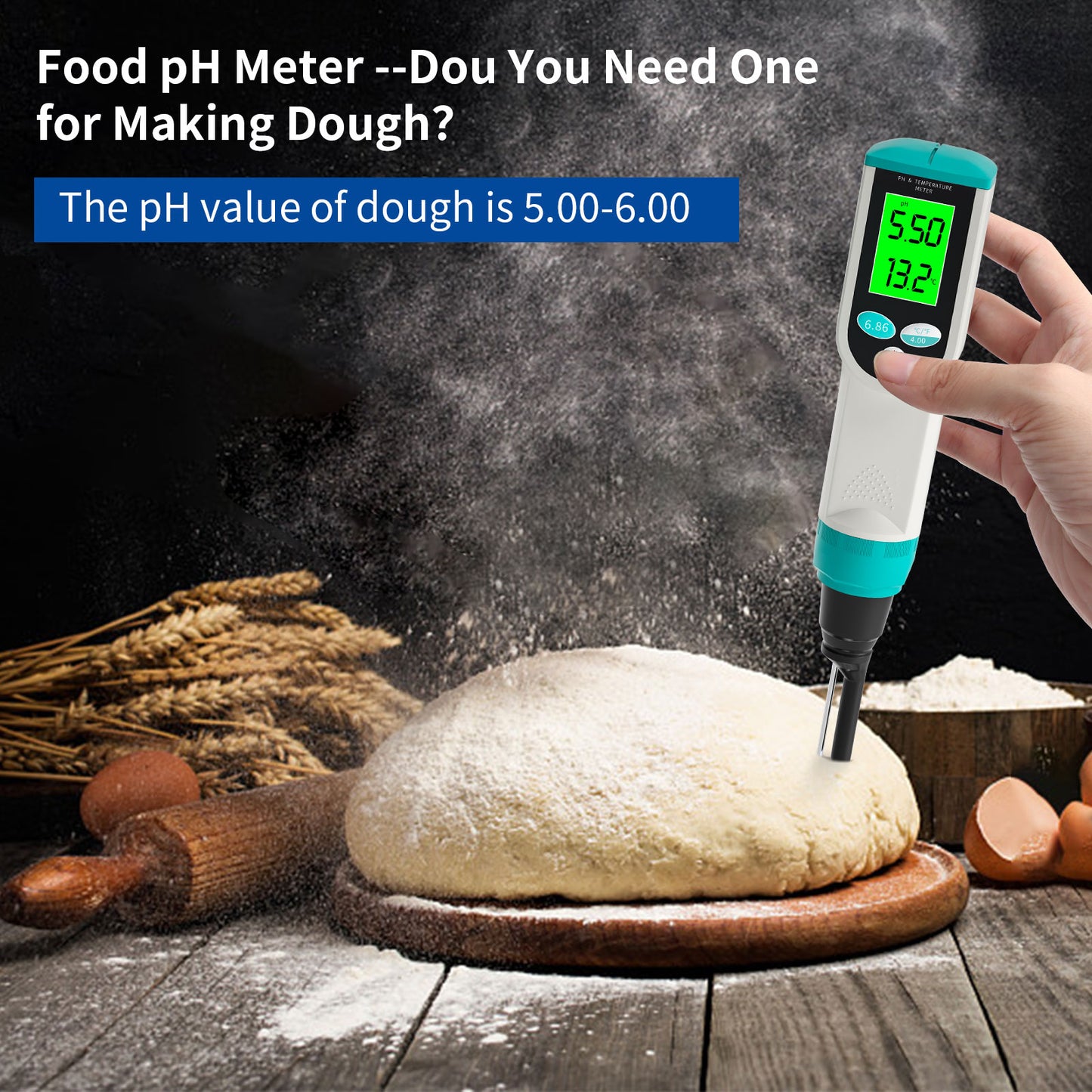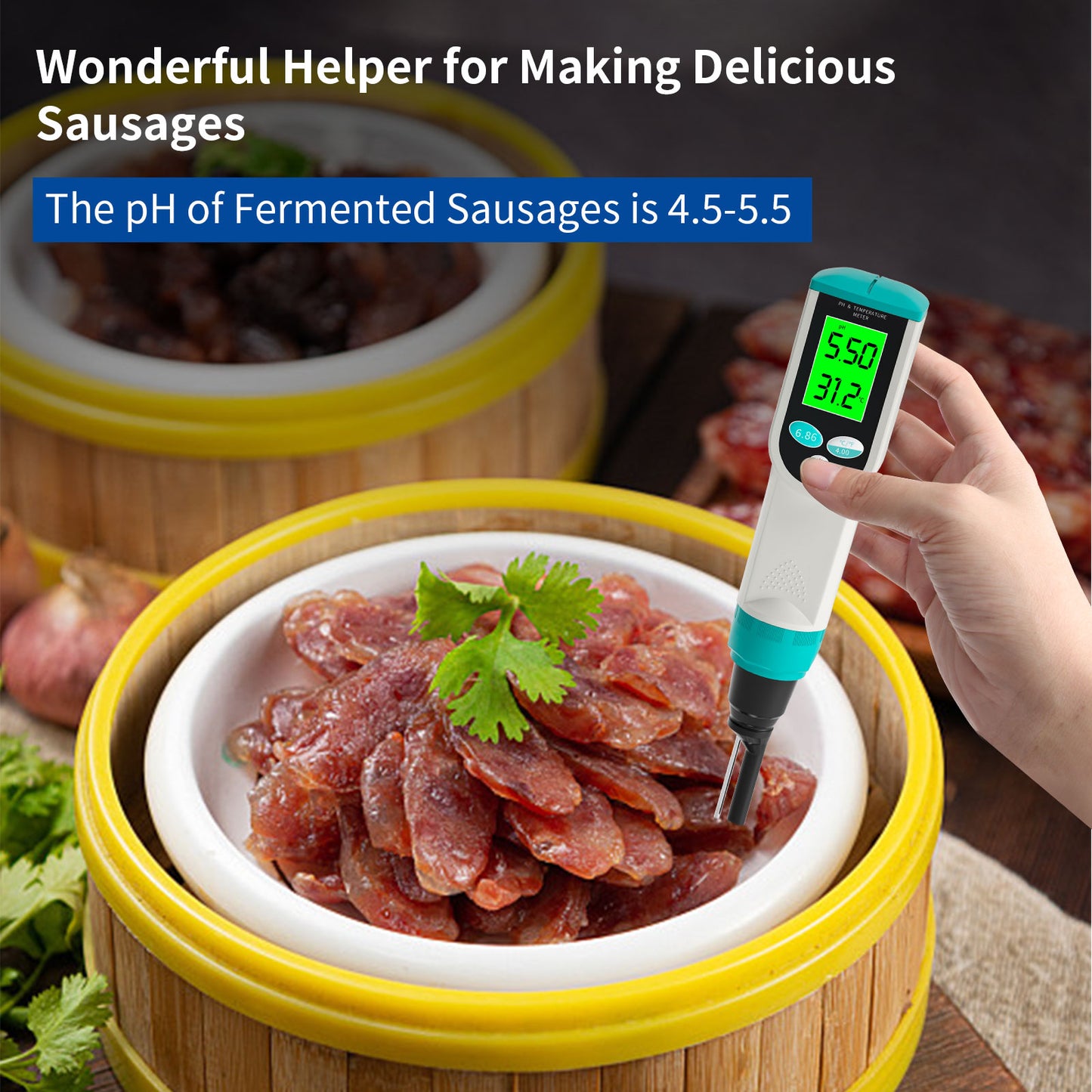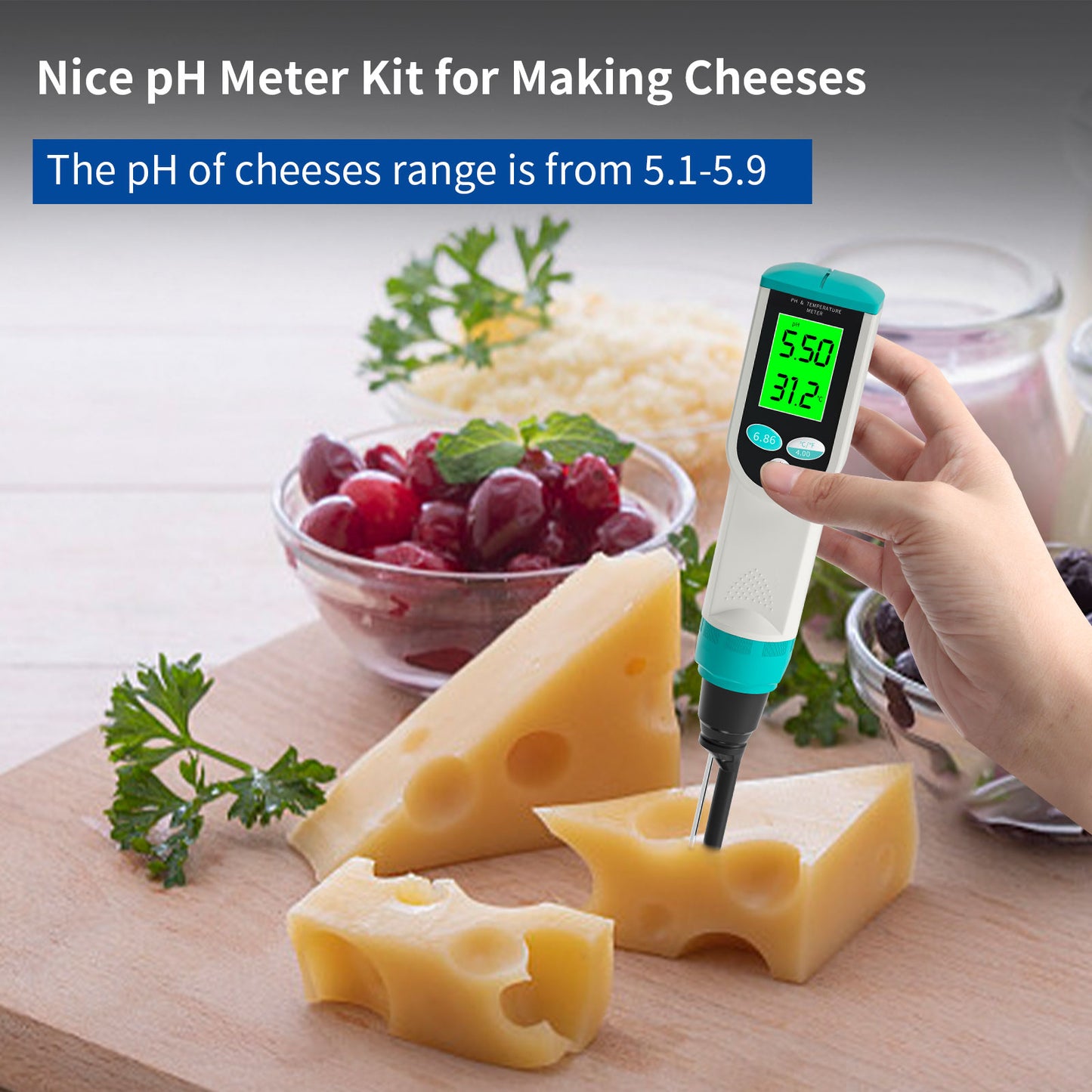 $5 OFF! ENDS SOON!
Enter this Code at Checkout: WY4Z9MAB0ZRN
High Accuracy Food pH Tester - With the highly sensitive pH/temperature double probe, you can quickly read the results. Digital pH tester with stable reading. More chips and probes for more stable readings, twice as many as other products, no worries about readings going all over the place.

Smart pH Meter - With two-point automatic calibration of 4.00, 6.86, it is easy to calibrate; With automatic temperature compensation of 32.0—122.0℉, it avoids measurement inaccuracies caused by liquid temperature changes; With automatic shut-down, its battery life is well preserved. Up to 1500 hours of continuous operation, powered by 2 AAA batteries.

pH Meter for Food - If you are committed to making delicious sourdough bread, sausages, fermented sauces, salami, cheese, sushi rice, canned jam, chili sauce, or salsa, you need to get serious about pH testing. The pH tester is an essential tool that has a pH range of 0-14 and is perfectly suited for all your requirements.

Easy to Use pH Meter - With the unique double-lance probe(External temperature probes), the pH meter can easily test the pH value of meat. The Yewhick Food pH Meter is perfect for managing sourdough fermentation. You can use it to check the pH of sourdough during the bulk fermentation step.

Our Service - YIERYI Food pH tester is committed to providing high-quality guaranteed services. Electrodes are replaceable.If you are not satisfied with our pH tester, please contact us via email and we will give you a satisfactory answer within 12 hours.
YIERYI Food Grade pH Tester for Sourdough Bread Meat Cheese Fermenting Food



pH Tester for Sourdough Breadmaking


Digital pH Meter for All Types of Meat
Widely Used for All Kinds of Making Fermented Foods
pH Meter for Lotion and Cosmetics
How to use:
1. Remove the protective cover, press the ON/OFF button to open the instrument, and insert the ph meter electrode into the soil to be measured
2. Adjust the probe position until the numbers stabilize
3. Check the measurement value display on the instrument panel
4. Clean and dry the probe with clean water after each use to avoid rust and corrosion

Note:
1. Do not insert the probe into hard soil.
2. Don't stay in the soil for a long time.
3. Wet the soil with water before testing.
4. Clean and dry the probe with clean water after each use to avoid rust and corrosion.

Packing List:
1*Soil Tester
1*English Manual
2*pH Calibration Powders