Digital pH Meter for Food, Food pH Tester with High Accuracy pH Probe for Sourdough and Bread, Food pH Meter for Canning, Meat, Cheese, Solid Samples and Water
Digital pH Meter for Food, Food pH Tester with High Accuracy pH Probe for Sourdough and Bread, Food pH Meter for Canning, Meat, Cheese, Solid Samples and Water
Regular price
$79.99 USD
Sale price
$59.99 USD
Unit price
per
Sale
Sold out
Share
$3 OFF! ENDS SOON!

Enter this Code at Checkout: Yieryi
FAST & FREE SHIPPING

We offer free shipping, directly to your door. Delivery takes 5-7 business days.
View full details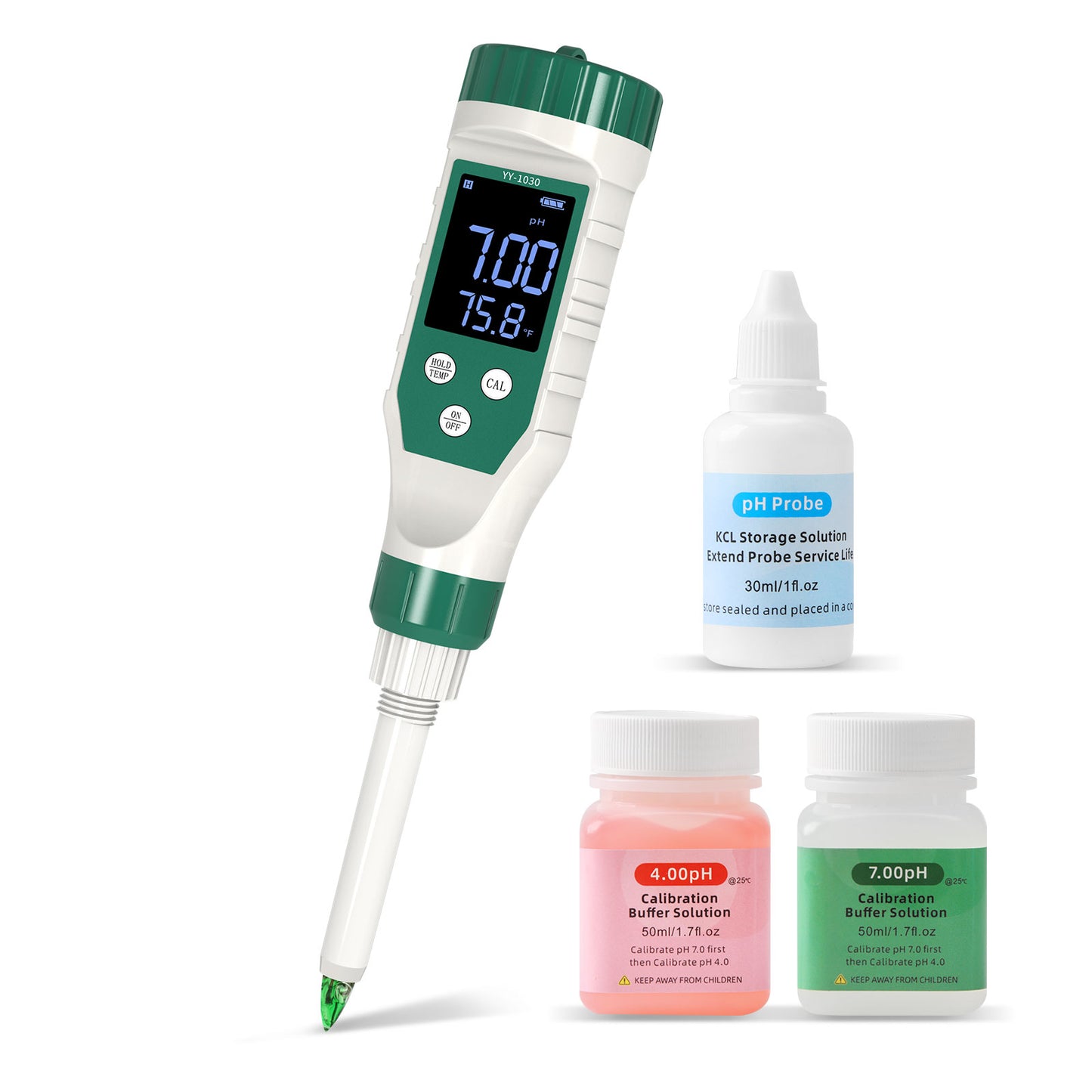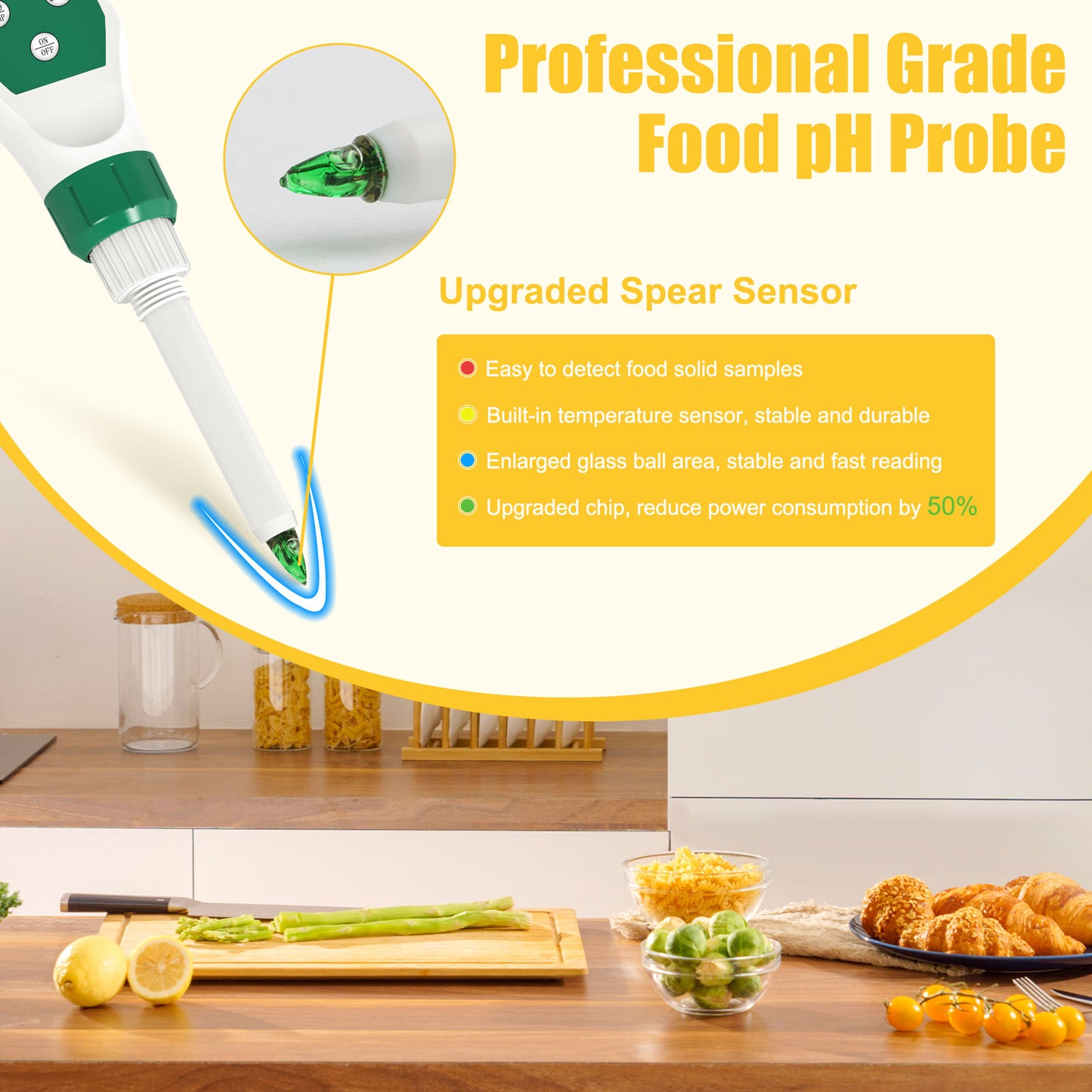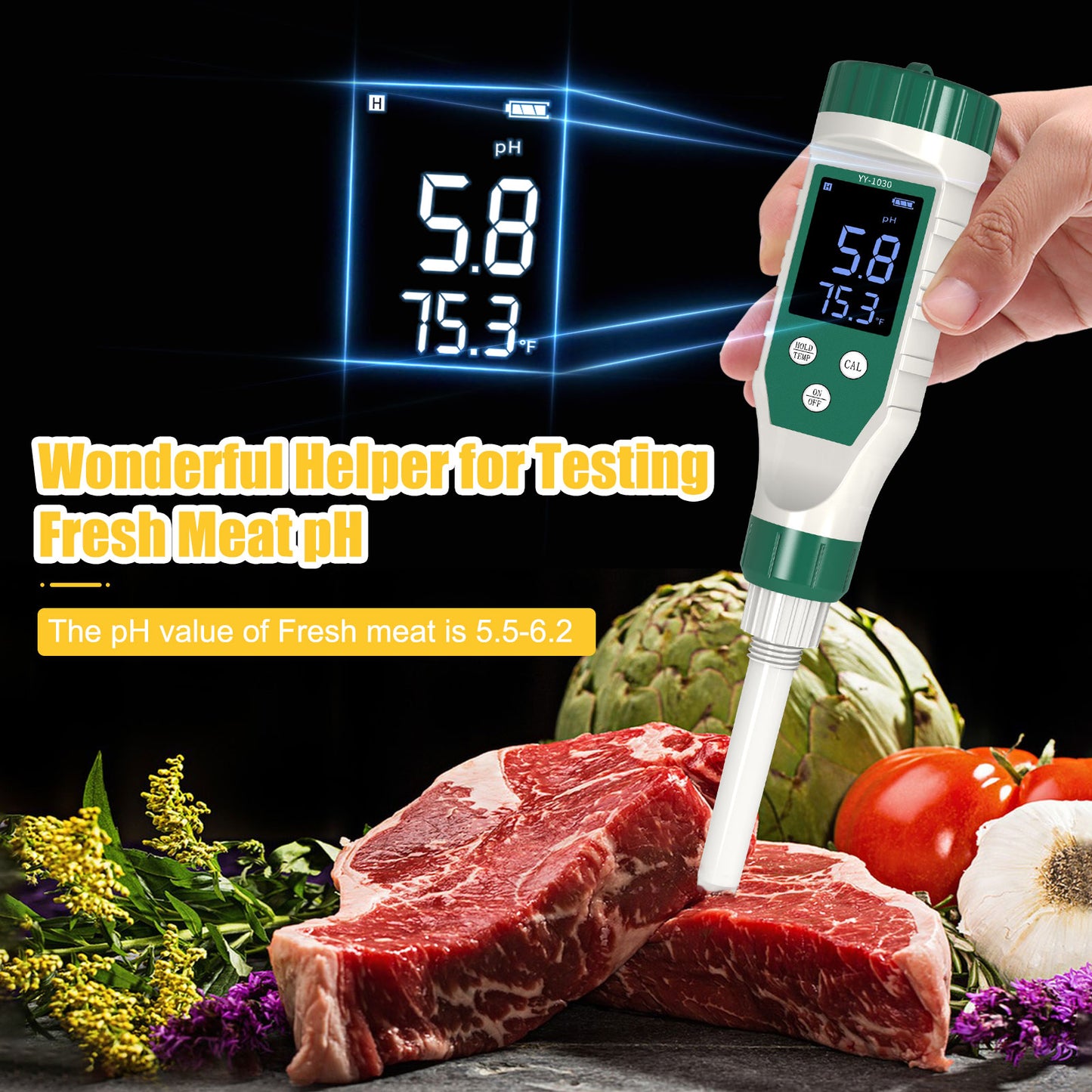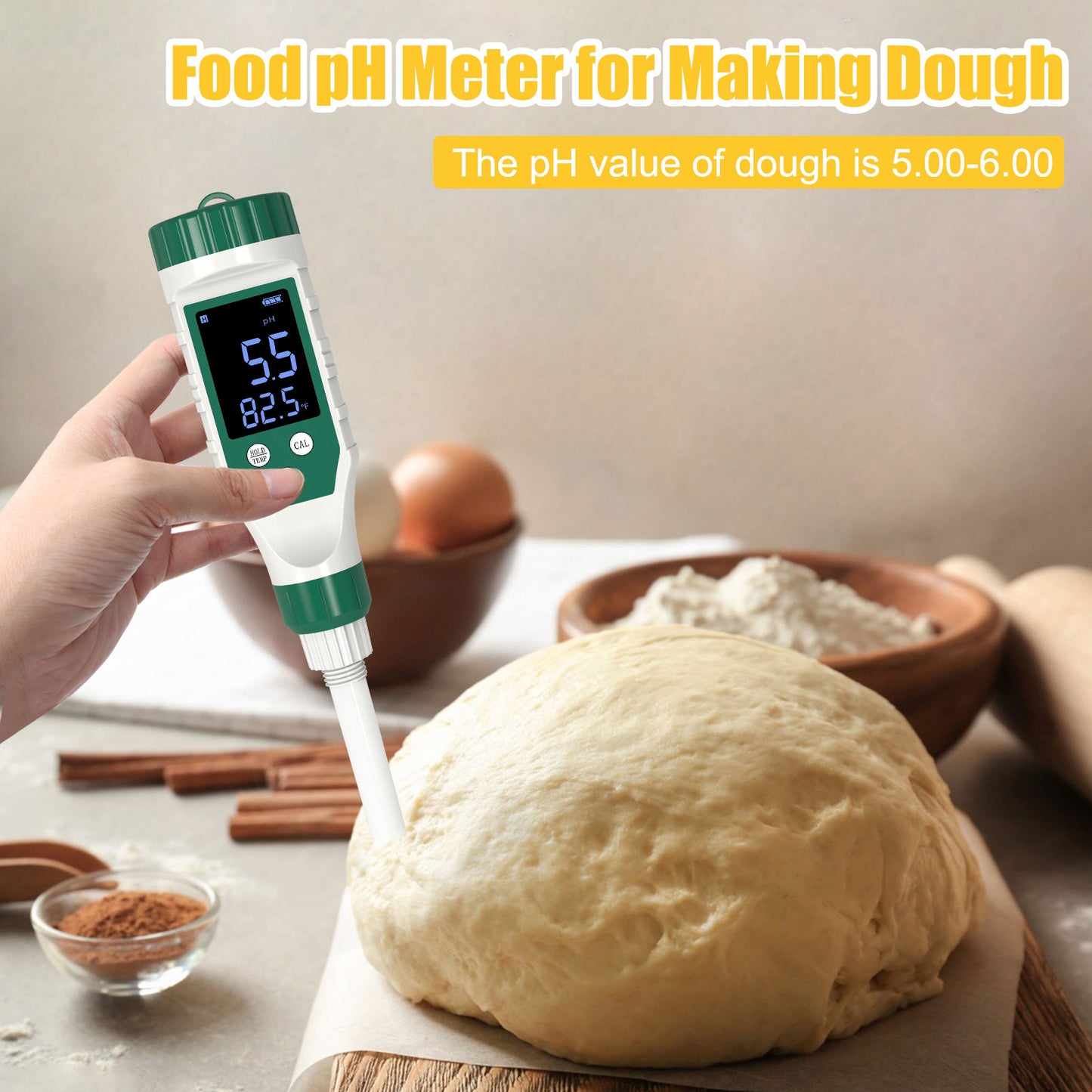 ✔️Accurate and Stable pH Food Tester - Digital pH tester with ATC system and LCD display screen. With the latest chips and algorithms, you can get faster readings and more stable results. What's more, we've customized a bottle of KCL solution that will greatly increase your pH tester's life by simply keeping the electrode cap sponge moist.
✔️Digital pH Tester for Food - If you are committed to making delicious sourdough bread, sausages, fermented sauces, salami, cheese, sushi rice, canned jam, chili sauce or salsa, you need to get serious about pH testing. The YIERYI pH meter is an essential tool that has a pH range of 0-14 and is perfect for all your needs.
✔️Easy to Use pH Meter - With two-point automatic calibration of 4.00, and 7.00, it is easy to calibrate; With automatic temperature compensation of 32.1°F-140.0℉, it avoids measurement inaccuracies caused by liquid temperature changes; With automatic shutdown, its battery life is well preserved. Up to 2000 hours of continuous use with 4 LR44 alkaline batteries (4 more free).
✔️Professional Grade Food pH Probe - Utilizes a unique spear sensor with a new glass bulb design that increases the area of the glass bulb and prevents interference bubbles from being generated in the internal buffer, making measurements more reliable. The electrodes utilize low-noise cable wires and long reference diffusion paths, greatly extending the life of the electrodes in a variety of environments.
✔️Our Service - YIERYI Professional food grade pH tester is committed to providing high-quality guaranteed services. Electrodes are replaceable, with a 6-month warranty interval for non-human damage. If you are not satisfied with our food-grade pH tester, please contact us via email and we will give you a satisfactory answer within 12 hours.
Professional Food Grade pH Tester for Solid/Semi-Solid/Liquid
Digital Food pH Tester for Sourdough Bread Making
Typically, the ideal pH of a well-mixed dough is about 5.0 to 6.0. The pH of the dough decreases after fermentation and is about 3.8 to 4.6 when fermentation is complete. depending on the degree of fermentation.
The Importance of Measuring the pH of Meat

In general, the pH of fresh meat must be between 5.5 and 6.2 during storage. Fermented sausages typically have a pH between 4.5 and 5.5, depending on the degree of fermentation.
Why is Measuring the pH of Cheese Important?
The pH of cheese ranges from 4.4 to 6.4. If the pH is too low, the cheese may appear mushy; if the pH is too high, the cheese may become too firm.
Widely Used for All Kinds of Making Fermented Foods
Professional pH Meter for Food --- Ideal for making a wide range of professional or home food and beverages
How to Use and Maintain the Professional Food pH Meter
Dropping the KCl solution into the electrode cover and keeping the sponge wet can effectively prevent the loss of reference solution from the electrode, prolong the use of the electrode, maintain the original pH potential balance of the electrode, and make the measurement more accurate.