7-in-1 pH Meter, Pool Salt Tester, Chlorine Tester with Smart Hub, Digital Chlorine Meter, Waterproof EC, TDS ORP & Temp Meter for Swimming Pools
7-in-1 pH Meter, Pool Salt Tester, Chlorine Tester with Smart Hub, Digital Chlorine Meter, Waterproof EC, TDS ORP & Temp Meter for Swimming Pools
Regular price
$139.99 USD
Regular price
$230.00 USD
Sale price
$139.99 USD
Unit price
per
Sale
Sold out
Share
$3 OFF! ENDS SOON!

Enter this Code at Checkout: Yieryi
FAST & FREE SHIPPING

We offer free shipping, directly to your door. Delivery takes 5-7 business days.
View full details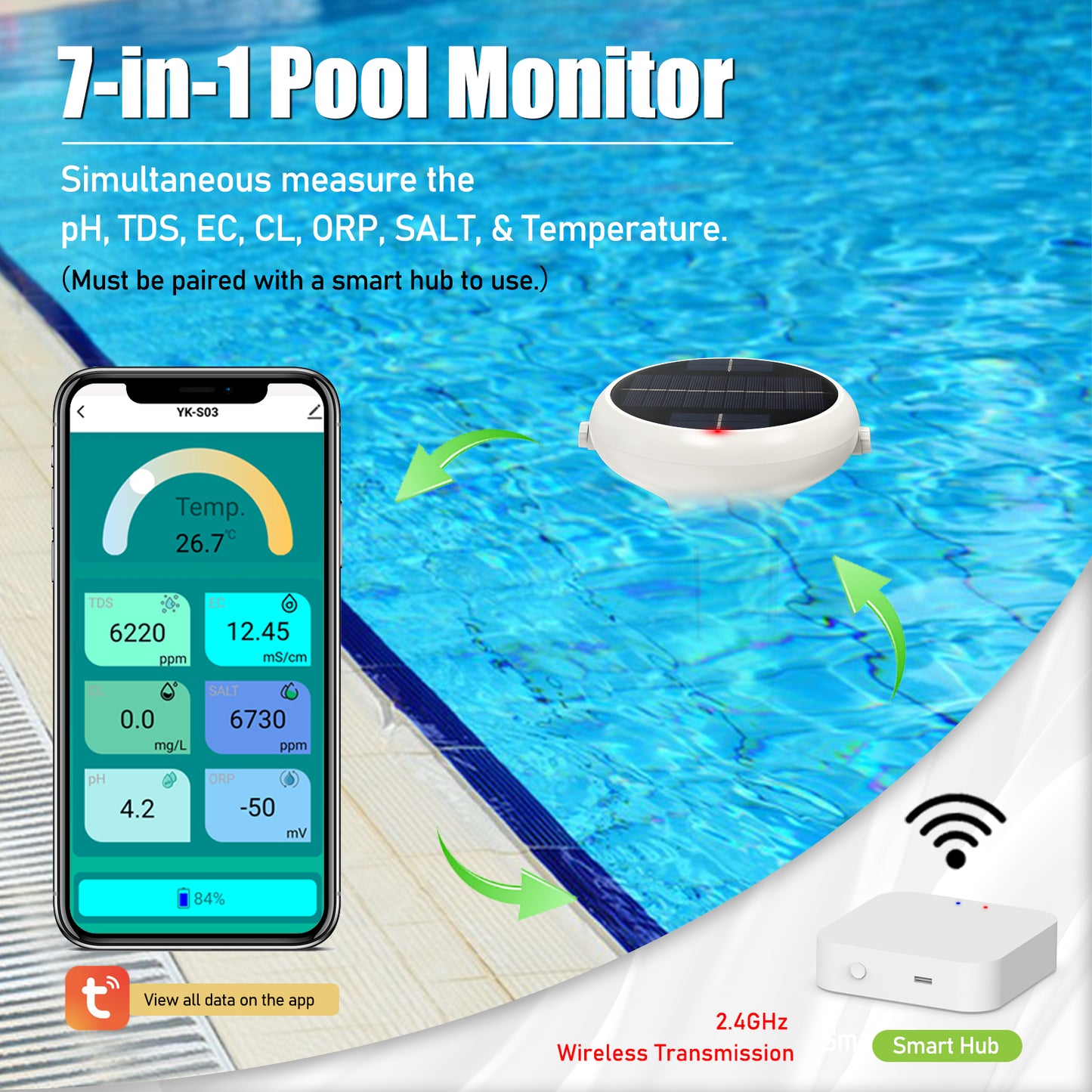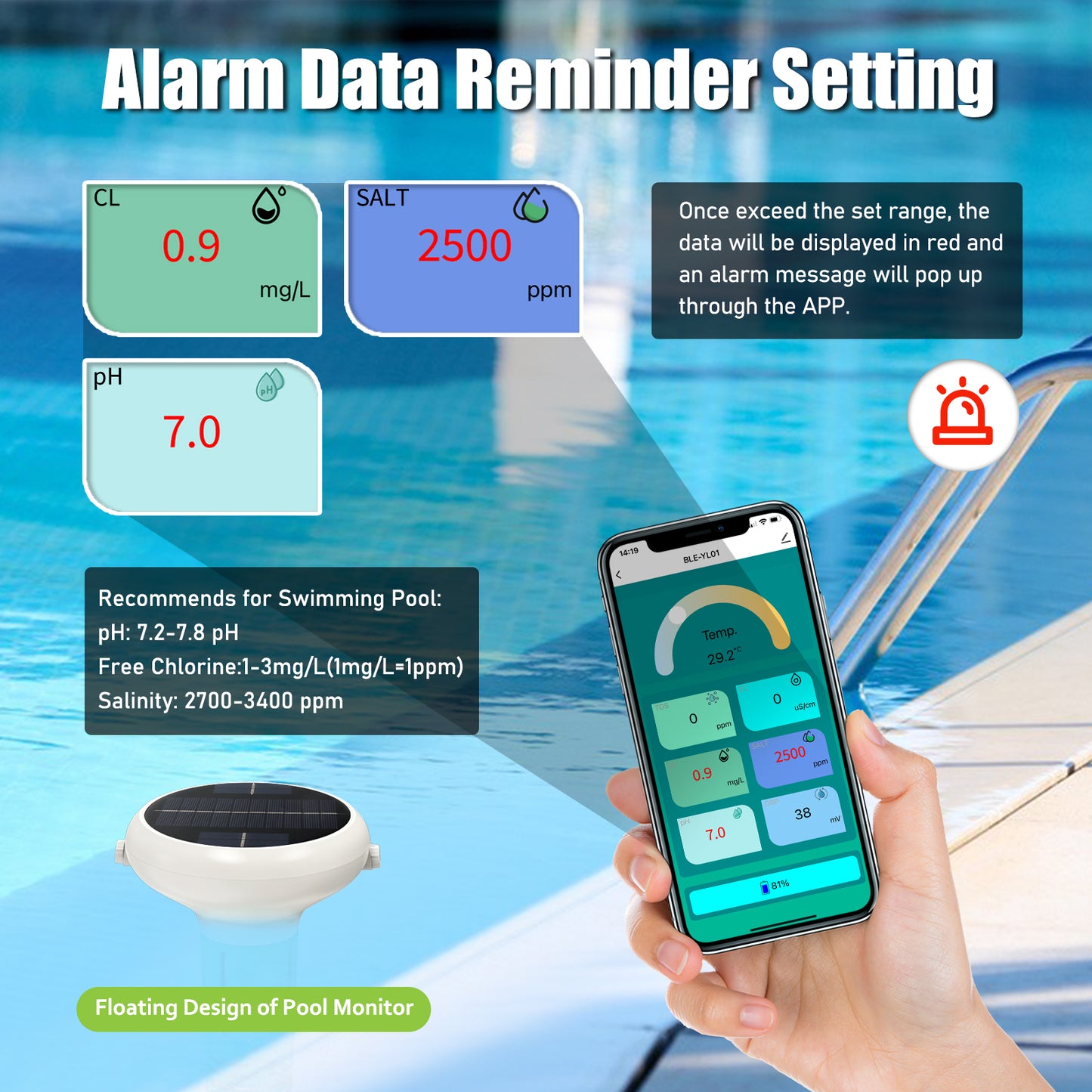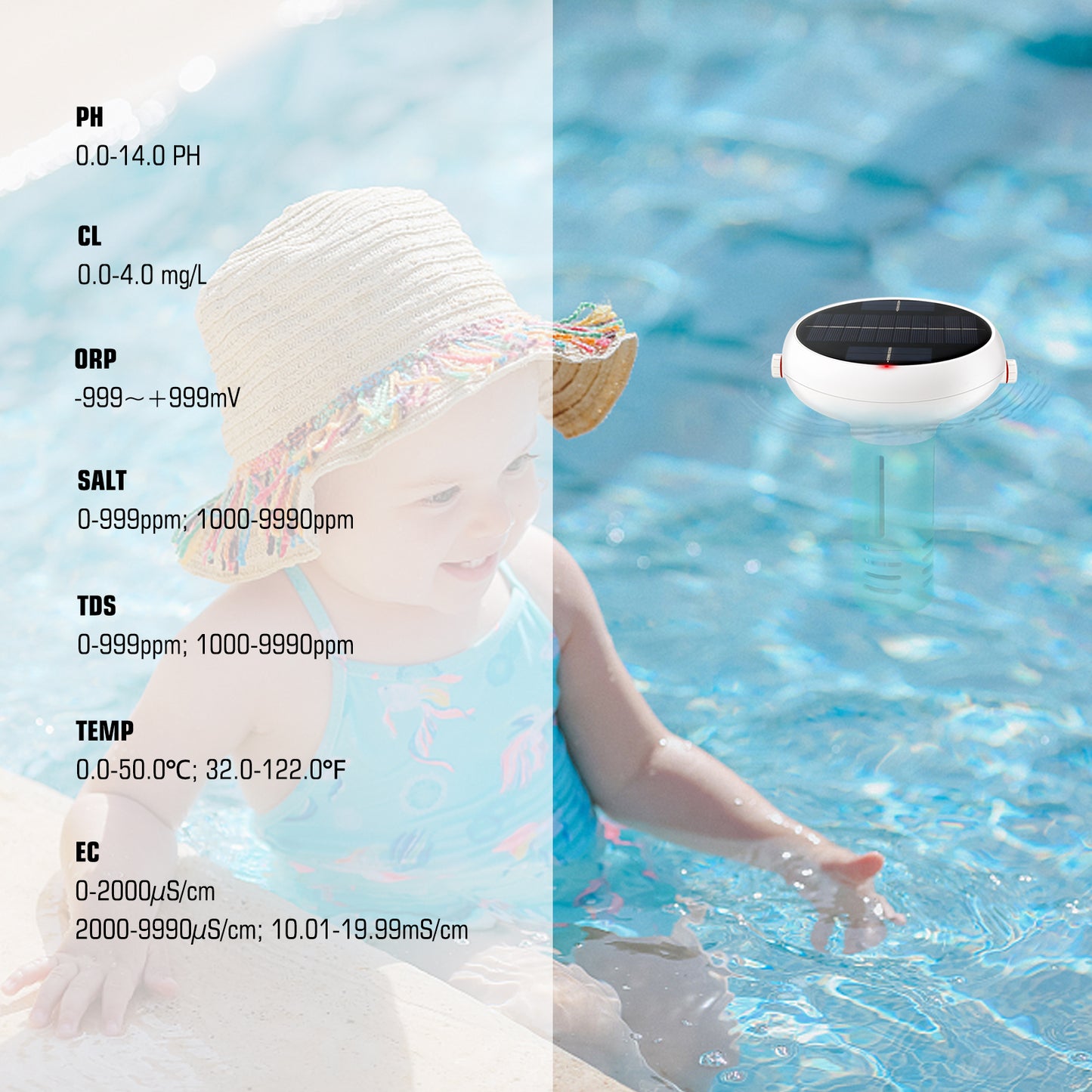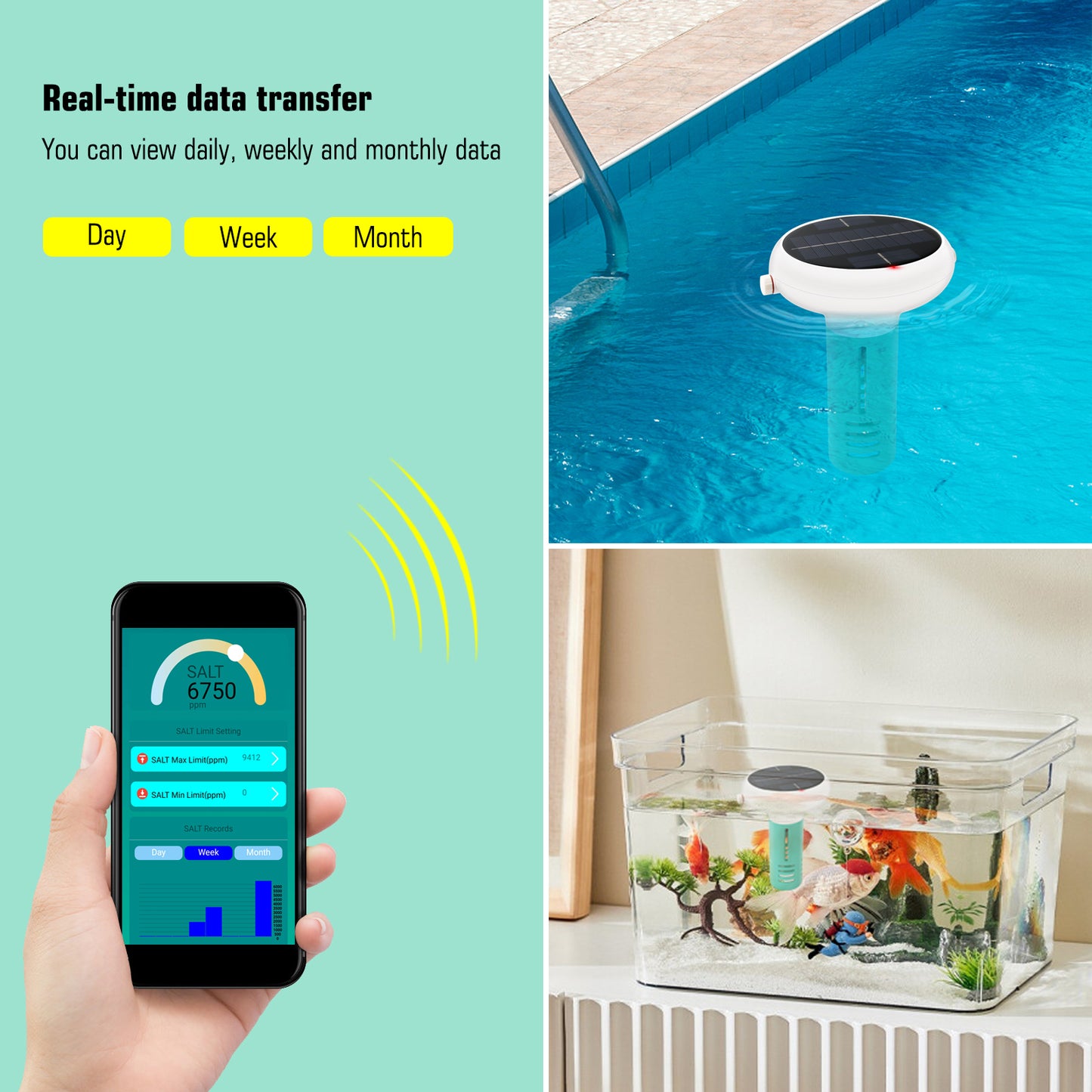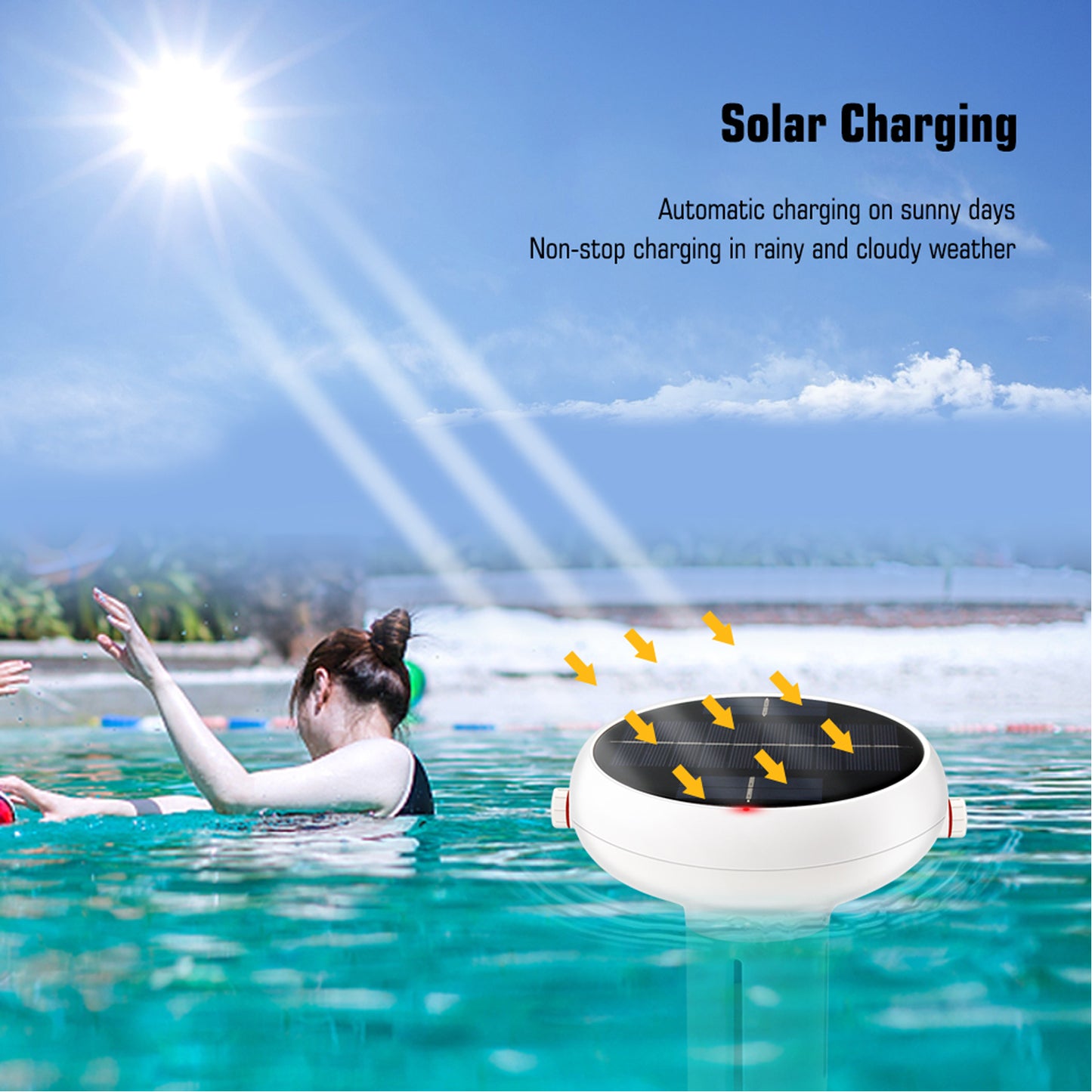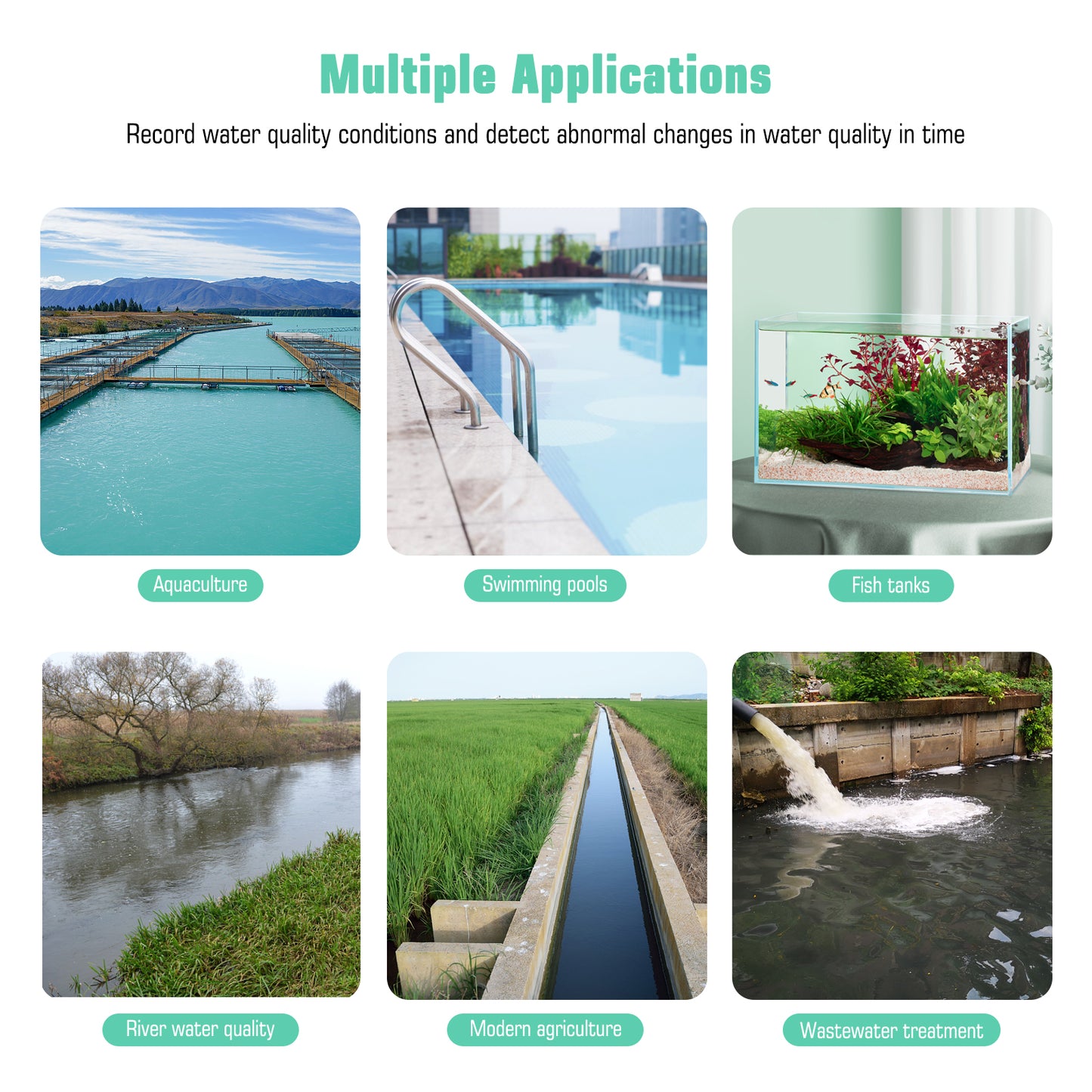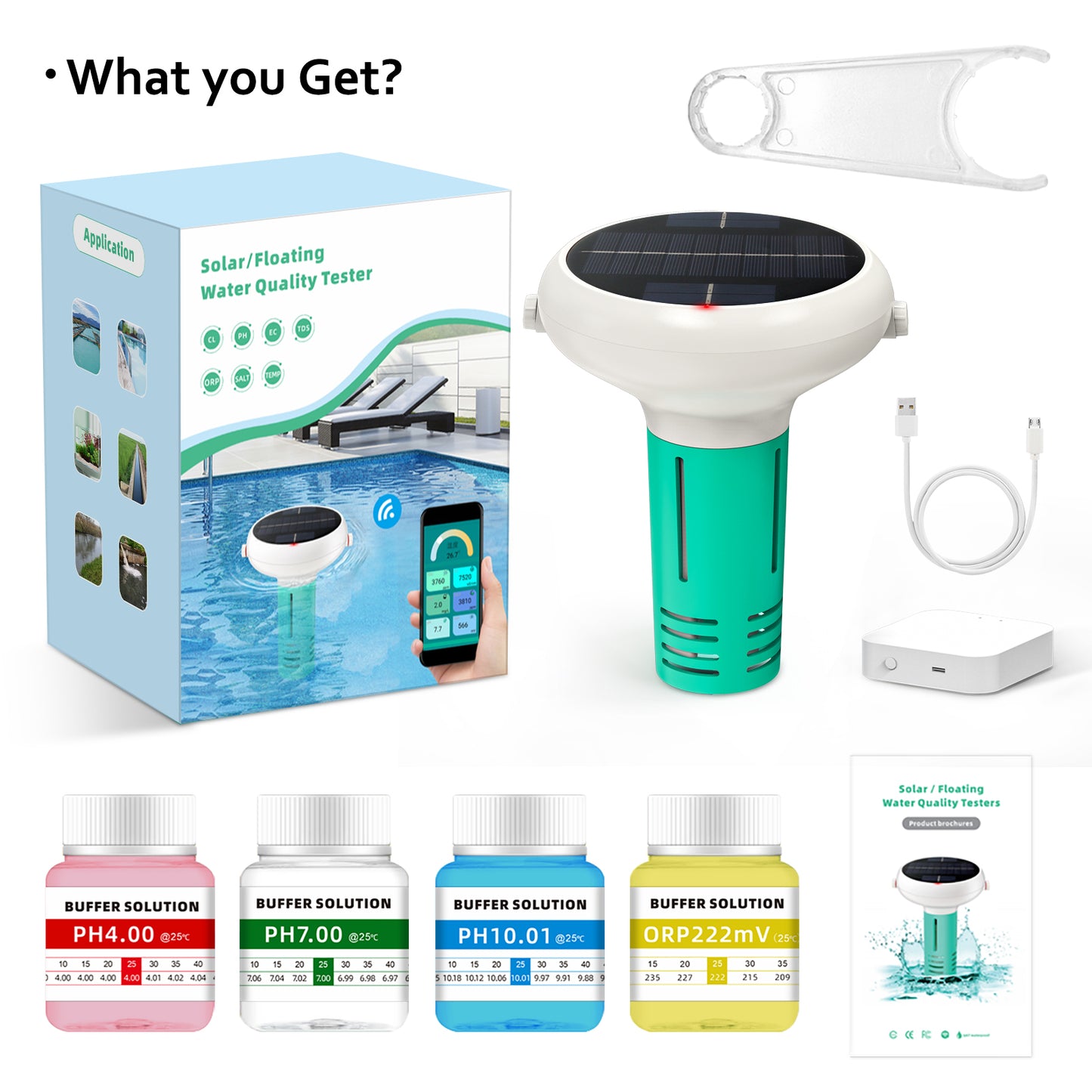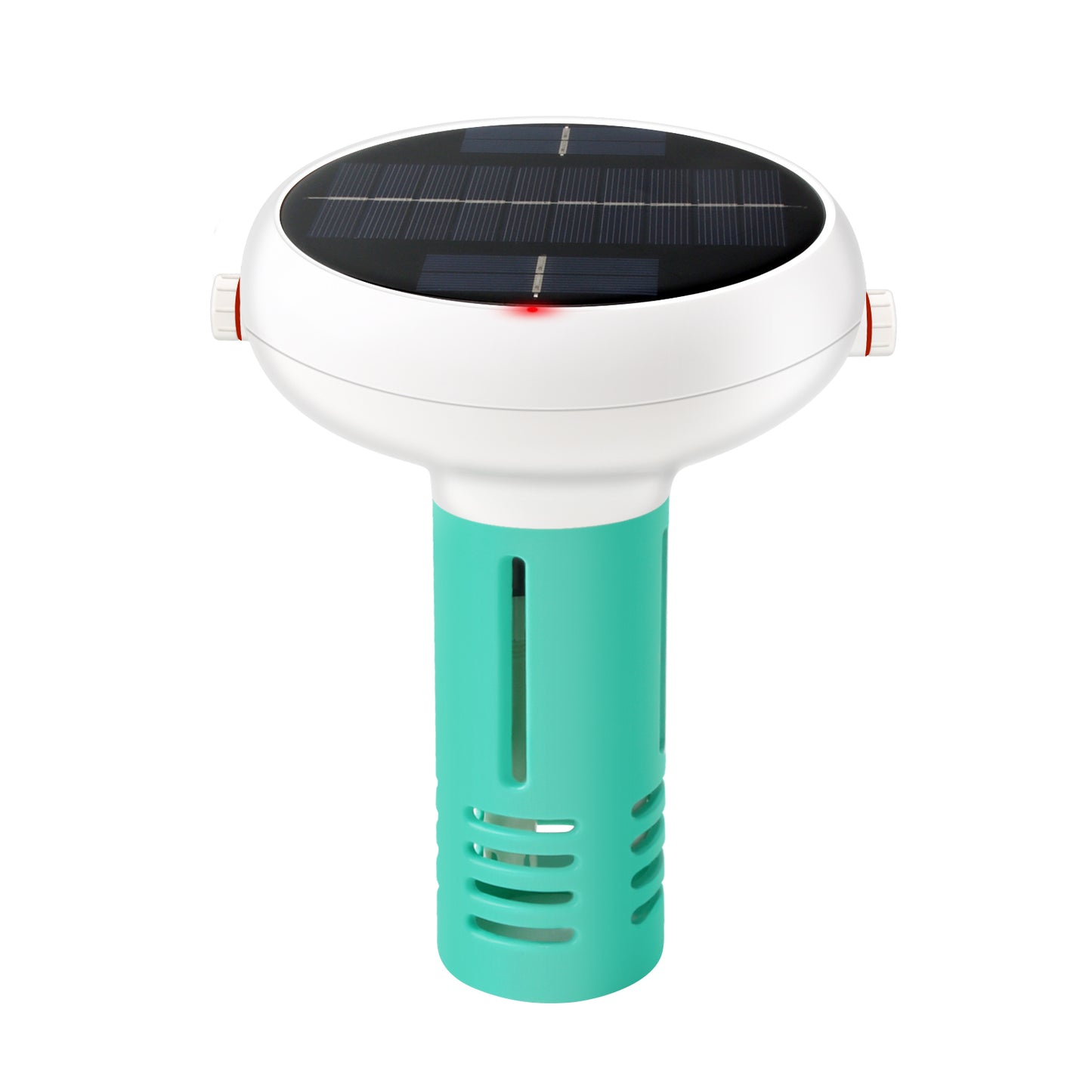 $10 OFF! ENDS SOON!
Enter this Code at Checkout: 743BJC9Q6FF4
7-in-1 pH Meter - This chlorine tester can measure the pH, TDS (ppm), EC (conductivity), CL (chlorine), ORP, SALT, and Temp of swimming pool water more accurately, quickly, and stably. Our chlorine meter needs to be connected to the Tuya App through 2.4GHZ WiFi and paired with a smart Hub to be used. 
Solar Charging & USB Charging - Our floating design waterproof chlorine meter with a 45-milliwatt solar panel at the top, which can automatically charge and is perfect for outdoor swimming pools. In addition, the pool salt tester can last for 90 days in standby mode when fully charged, with no need for frequent charging. At the same time, there is also a USB charging port designed for our pool chlorine tester to facilitate the use of a charging cable for charging.

Real-time Data Transmission - This pH water tester has a data export function and can choose to export Excel daily, weekly, or monthly on the APP interface. Accurate real-time data transmission and clear measurement values allow you to easily save, manage, and share test data without worrying about data loss.

Alarm Function & Support Multiple Devices - This pool salt tester can customize parameter settings, Once the test results exceed the set range, the number will be displayed in red and an alarm message will pop up through the APP, allowing you to keep an eye on the water quality condition. Also, the device supports multiple device connections, shares device management with family, and achieves intelligent grouping control, making your water quality monitoring more convenient and intelligent.

Multiple Calibration Solutions & ATC - The pH tester is equipped with various calibration solutions, including pH 4.00, pH 7.00, pH 10.01 calibration solution, ORP 222mV calibration solution, and it has automatic temperature compensation function. After using the calibration solution for calibration, the water tester will automatically recognize the calibration solution and provide accurate readings in real-time.
YIERYI Solar smart monitor can easily measure pH/TDS/EC/CL/ORP/SALT/Temperature. Its floating design comes with a top solar panel that can automatically charge, making it perfect for outdoor swimming pools.
High Accuracy Electrodes
7-in-1 pH tester has electrodes that can measure 7 parameters: pH, TDS, EC, CL, ORP, SALT, and temperature, providing you with comprehensive and accurate information on the swimming pool water.
Simple and Convenient Operation
Simply long press the reset button to complete the connection with Tuya APP, without complex setup steps. At the same time, long press the reset button again to disconnect, ensuring device security.
Ideal Range for Swimming Pool Water
PH: 7.2-7.8 pH
CL: 1-3mg/L (1mg/L=1ppm)
Salt: 2700-3400ppm
ORP: 650-750mV
Management Sharing
You can add a home management group, they can also view the test data of the chlorine tester on the APP simultaneously.
Our chlorine tester is equipped with a 45-milliwatt solar panel on the top, which can automatically charge and is very suitable for outdoor swimming pools.
View the data of the pool monitor anytime and anywhere on Tuya APP. You can set upper and lower limit values in APP and select alarm methods, allowing you to adjust the water quality status timely.
How to connect the Tuya App for pool monitors?
*First, download the Tuya APP.
*Add a wireless Hub to your APP with 2.4 GHz Wi-Fi.
*Then add the chlorine tester to the Hub by pressing the chlorine tester setup button for 5 seconds.
*After connecting successfully, you will see the status and data of the pool monitor on the app.