Regular price
Sale price
$37.99 USD
Unit price
per
Sale
Sold out
Share
$3 OFF! ENDS SOON!

Enter this Code at Checkout: Yieryi
FAST & FREE SHIPPING

We offer free shipping, directly to your door. Delivery takes 5-7 business days.
View full details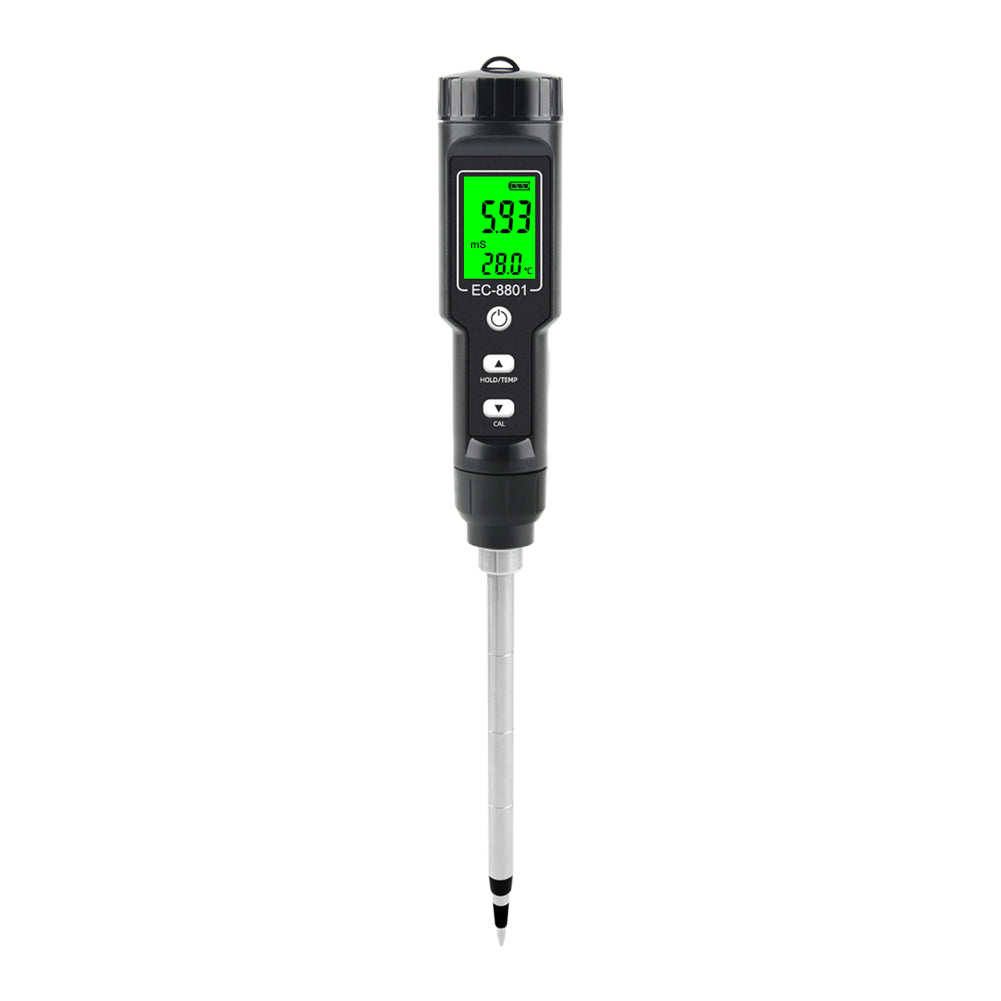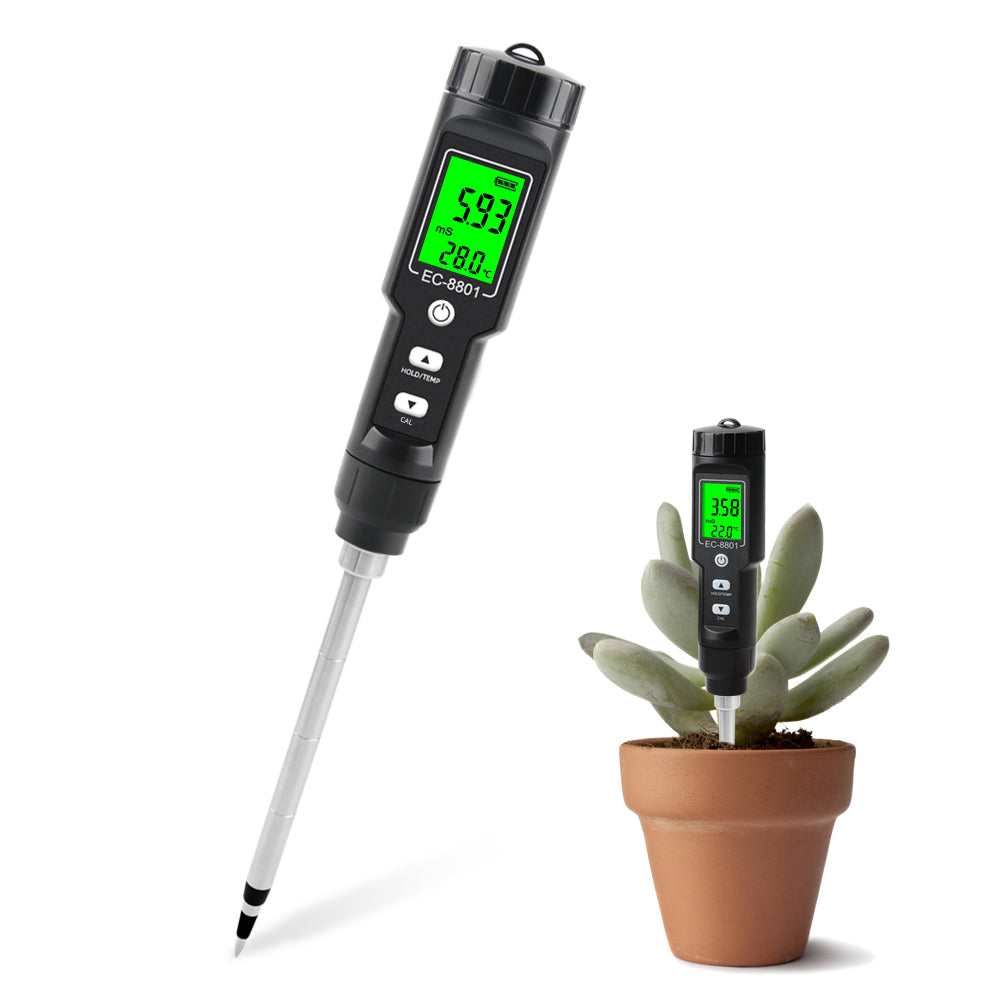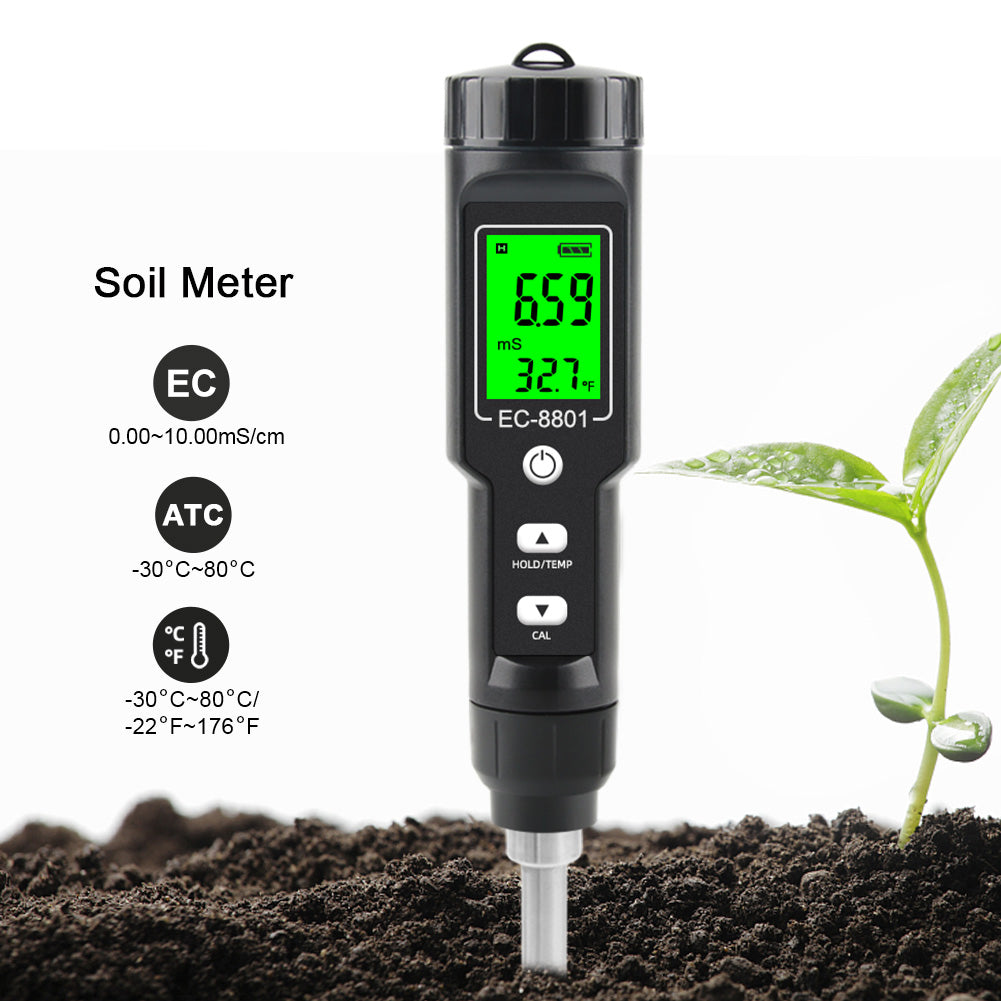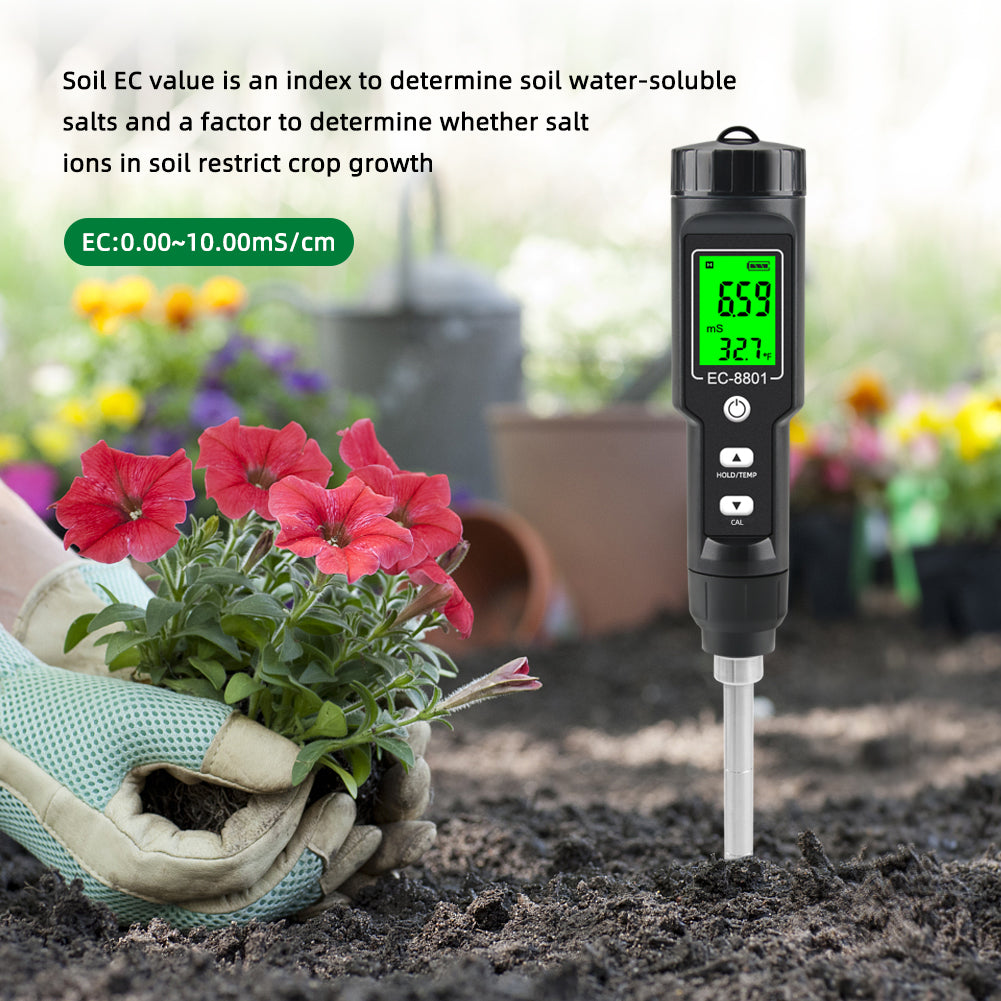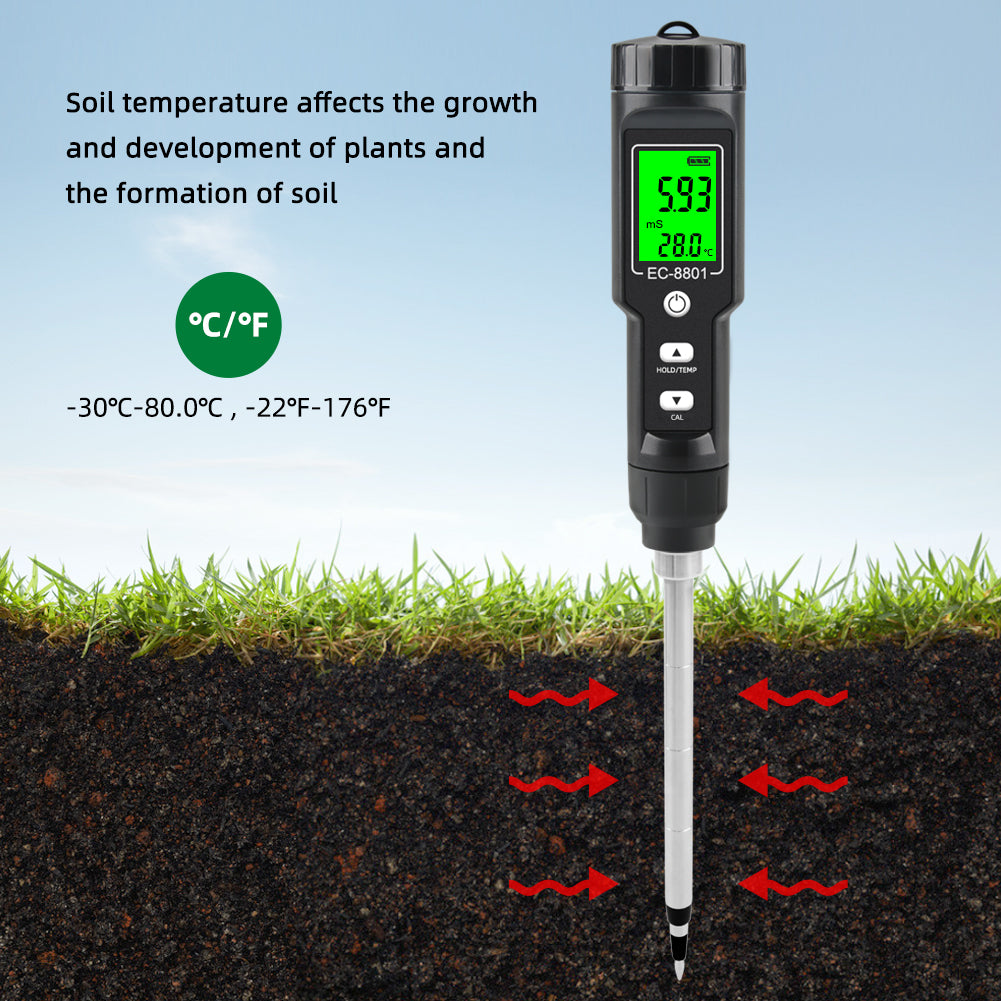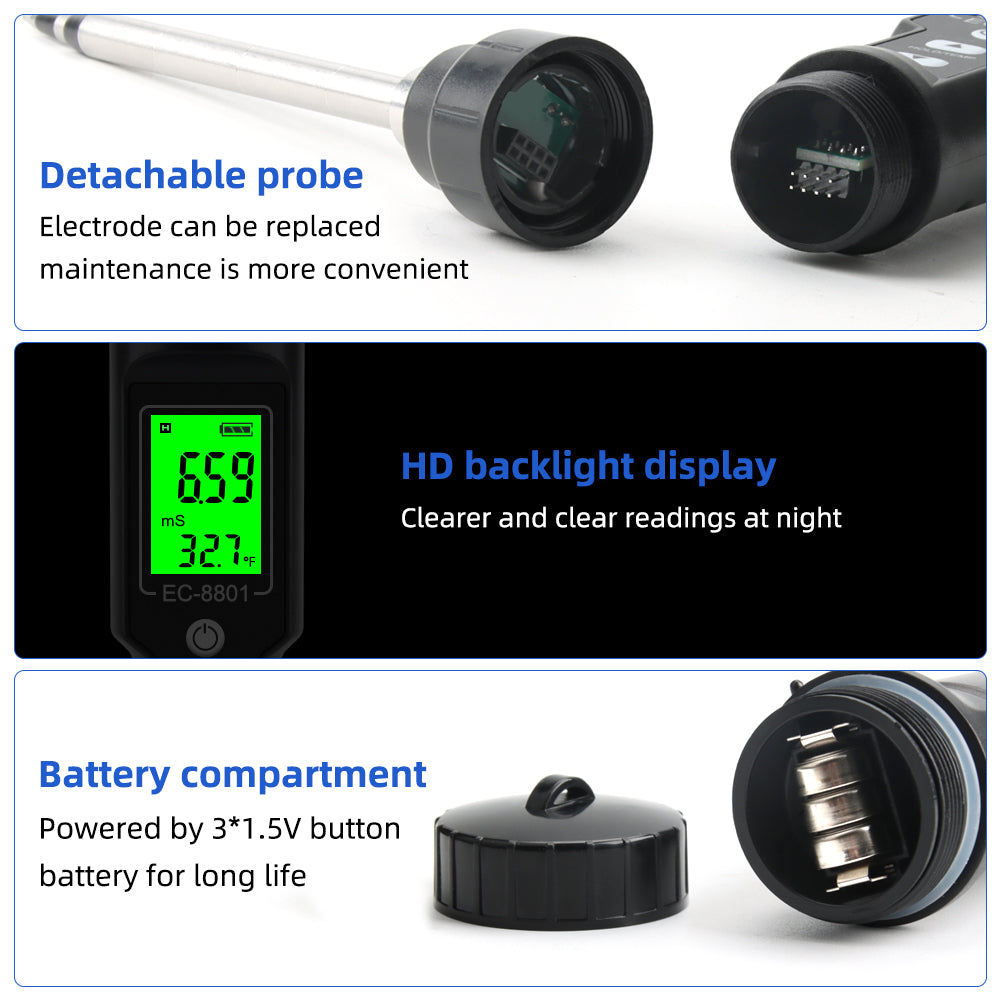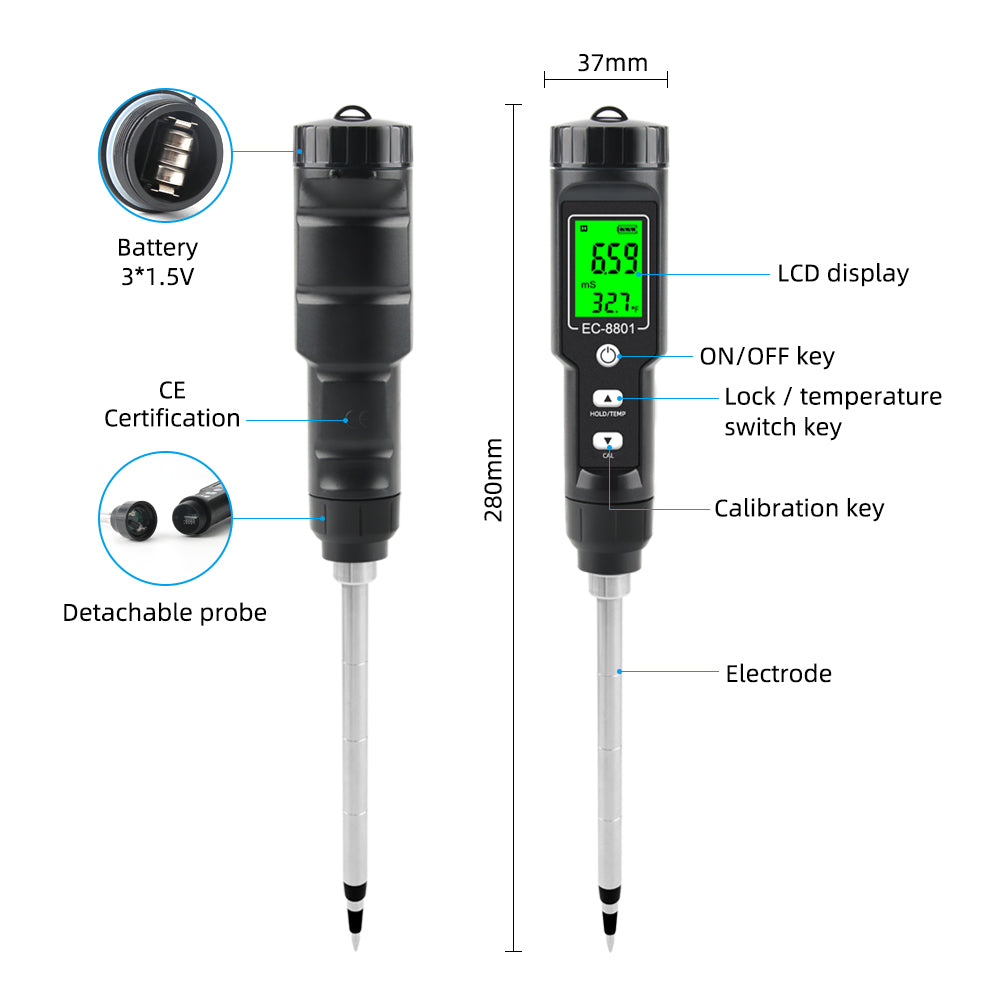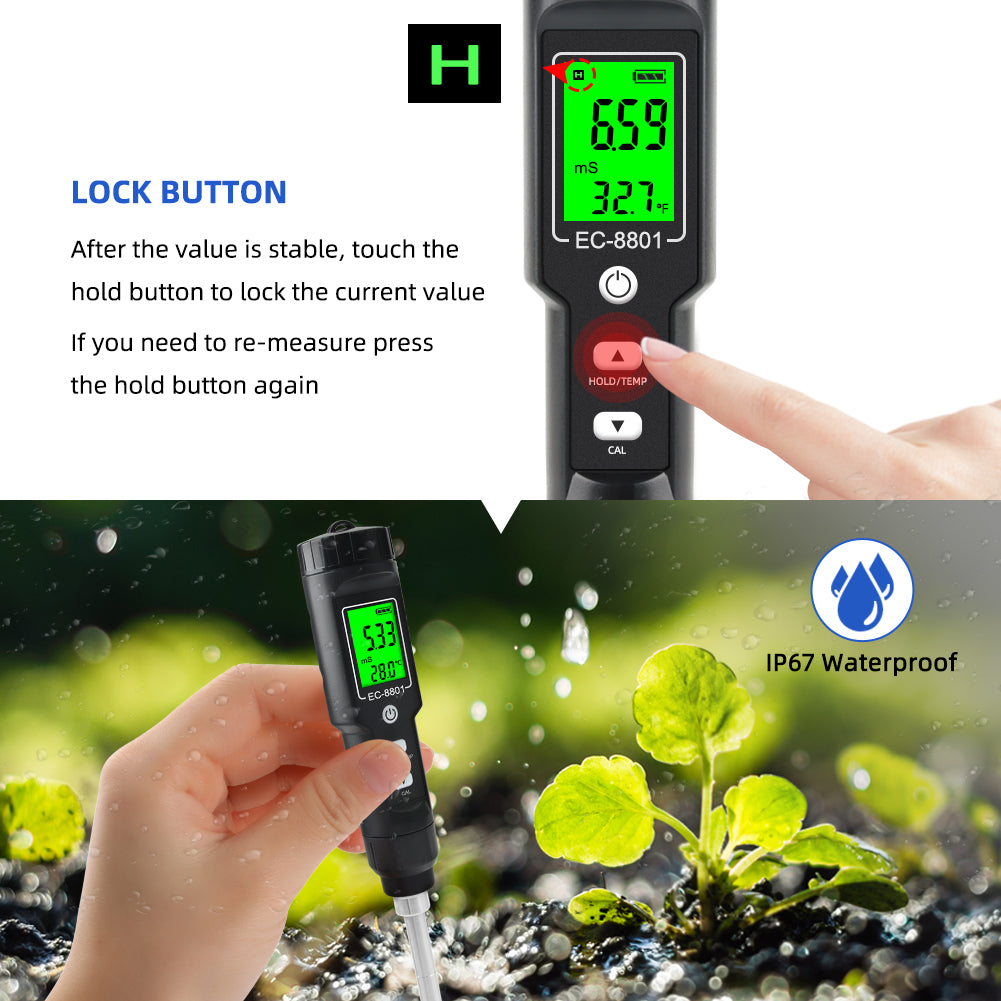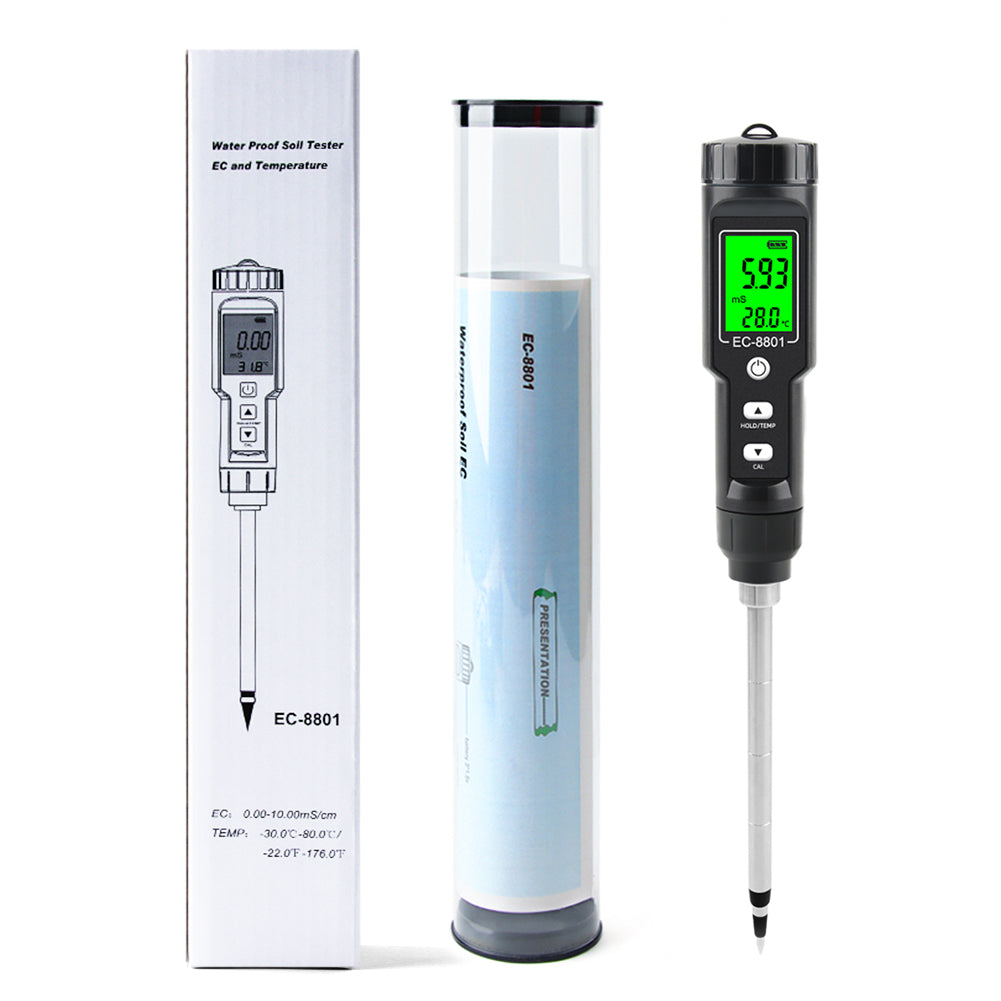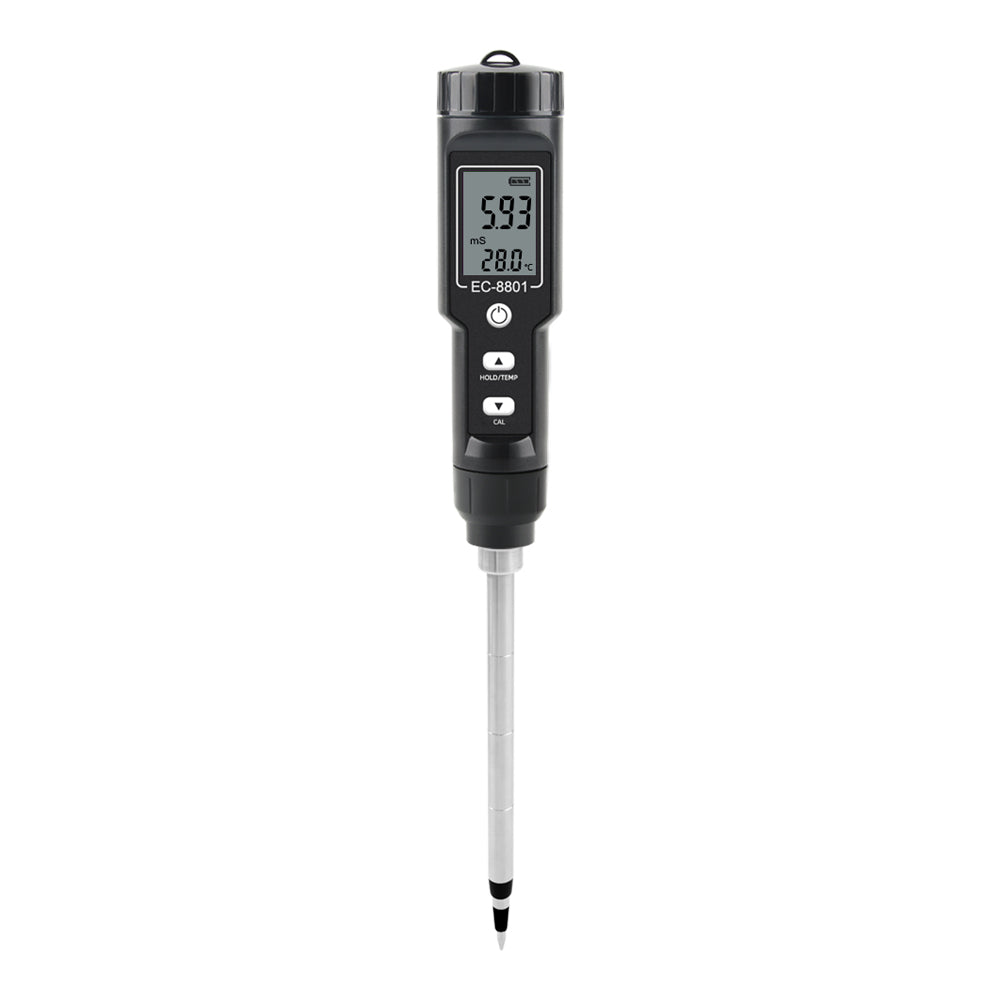 Instructions:
1. Remove the electrode protective cover. 
2. Press the power button to turn on.
3. Insert the electrode into the corresponding depth of the soil to be tested, if necessary, add an appropriate amount of deionized water.
4. Stand still and wait for the value to be read.
5. Press TEMP to switch ℃/℉.
6. After use, press the power button to shut down, clean the electrode to reduce pollution and save.

Calibration method:
1. Put the long electrode into the 1.41mS standard solution after starting up, shake it gently, and wait for the value to stabilize.
2. Long press the CAL button to display CAL, the value flashes to enter the calibration mode, press ▼ to decrease the value, press ▲ to increase the value, adjust the value to 1.41mS, the value flashes, the calibration is successful.
What is the soil EC value?
The soil EC value is the soil electrical conductivity, and the soil electrical conductivity is an index for determining the water-soluble salt of the soil. Water-soluble soil salt is an important indicator of mineral nutrients in the surface soil that can be quickly utilized by plants, and it is a factor that determines whether the salt ions in the soil restrict crop growth.
Too high or too low soil EC will hinder the growth of crops. Different plants have different suitable soil ECs according to their fertilizer requirements and growth stages. Generally between 0.4 and 1. 
Unique backlight + long electrode, convenient for you to read the results in low light environment. 
Widely used in farms, agricultural plantings, agricultural schools, laboratories.
Precautions:

1. During use, insert the electrode into the soil as far as possible to avoid collision with hard objects.
2. After use, clean the electrode, dry and store.
3. The display on the screen is a reminder that the range is exceeded.
4. After the low battery alarm, replace the battery in time to ensure the normal use of the product.