Regular price
$69.99 USD
Sale price
$39.99 USD
Unit price
per
Sale
Sold out
Share
$3 OFF! ENDS SOON!

Enter this Code at Checkout: Yieryi
FAST & FREE SHIPPING

We offer free shipping, directly to your door. Delivery takes 5-7 business days.
View full details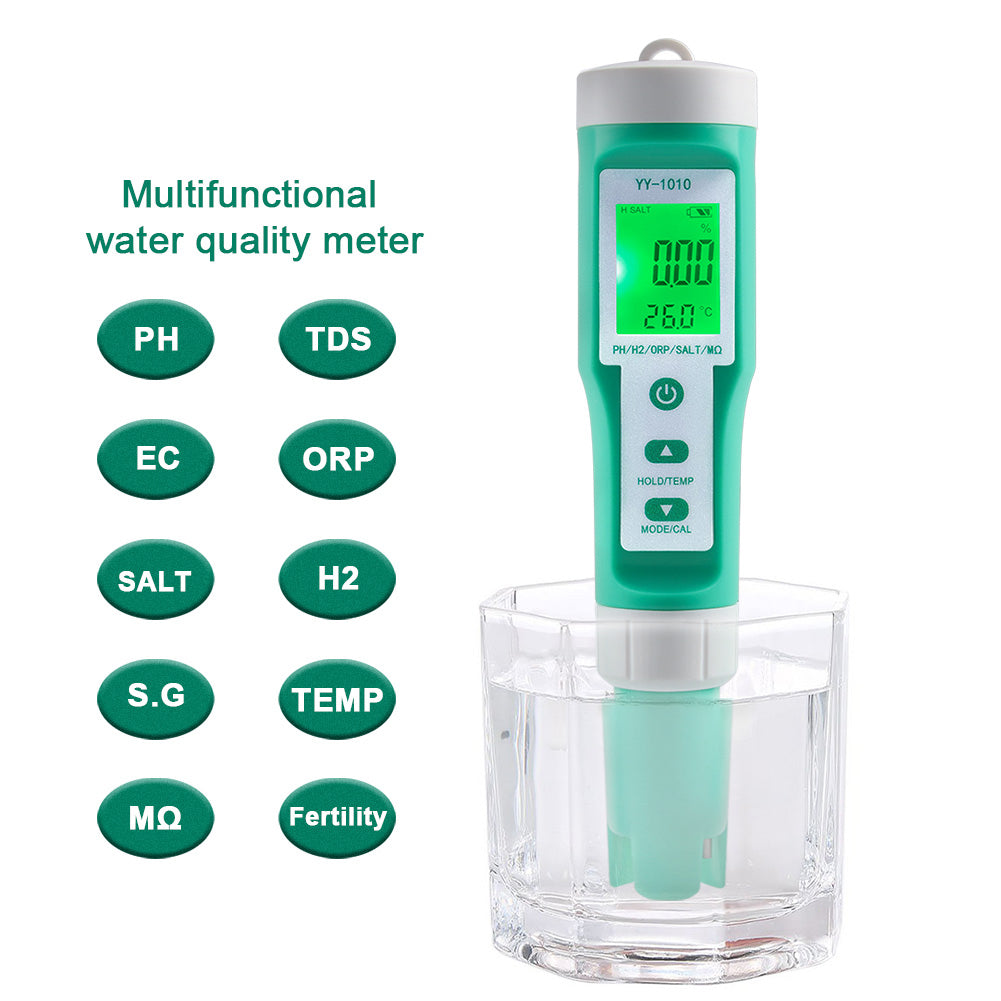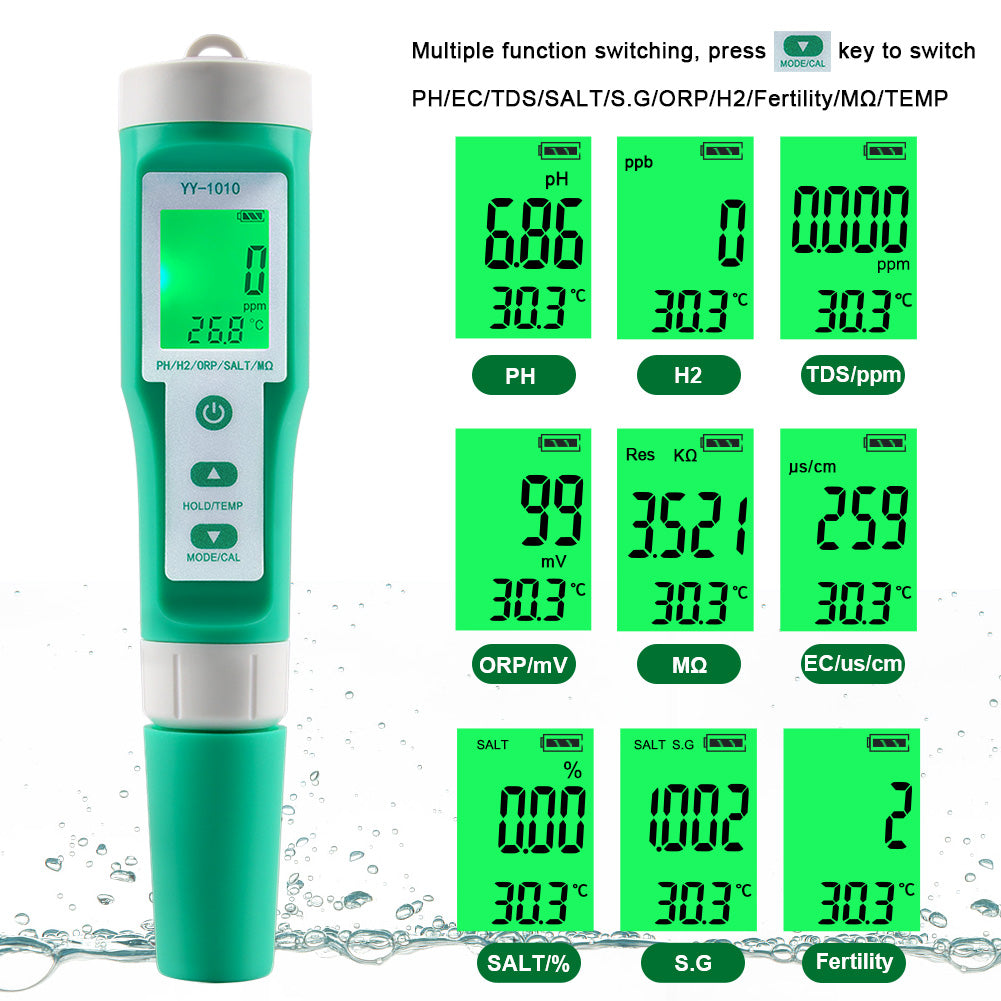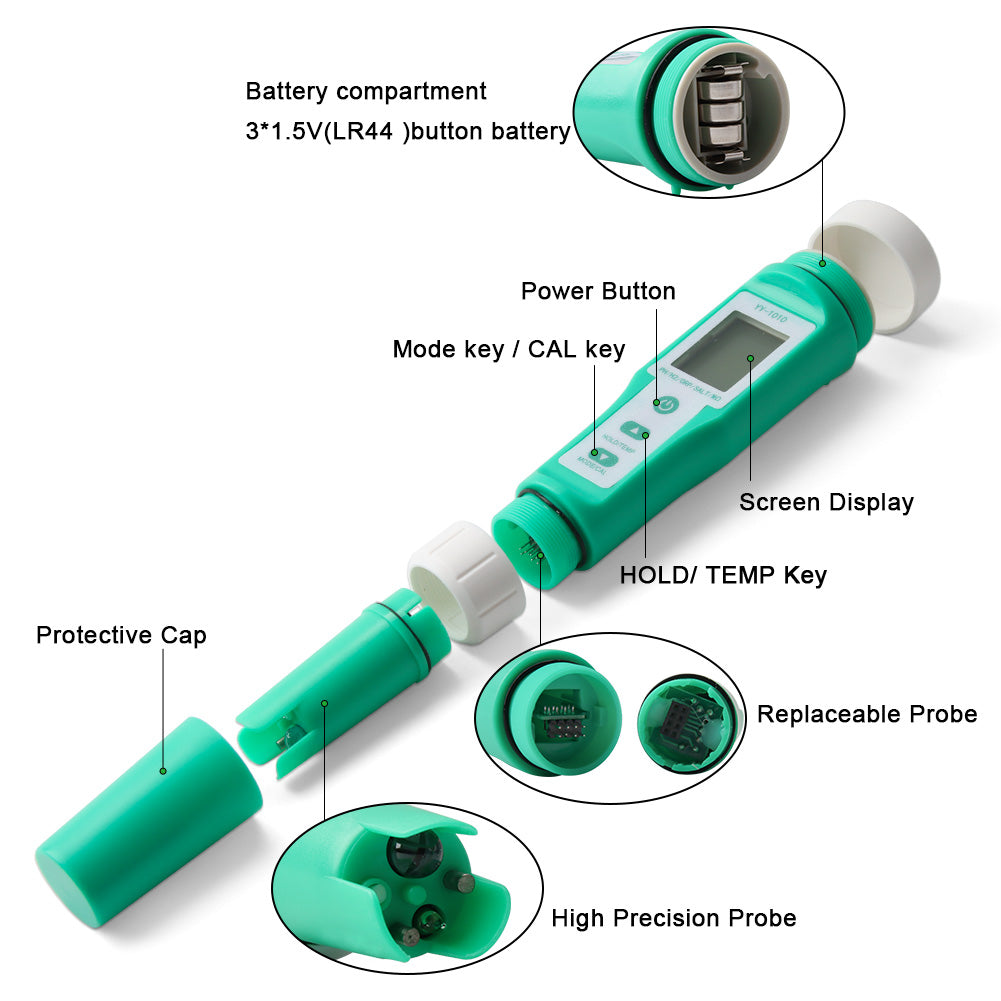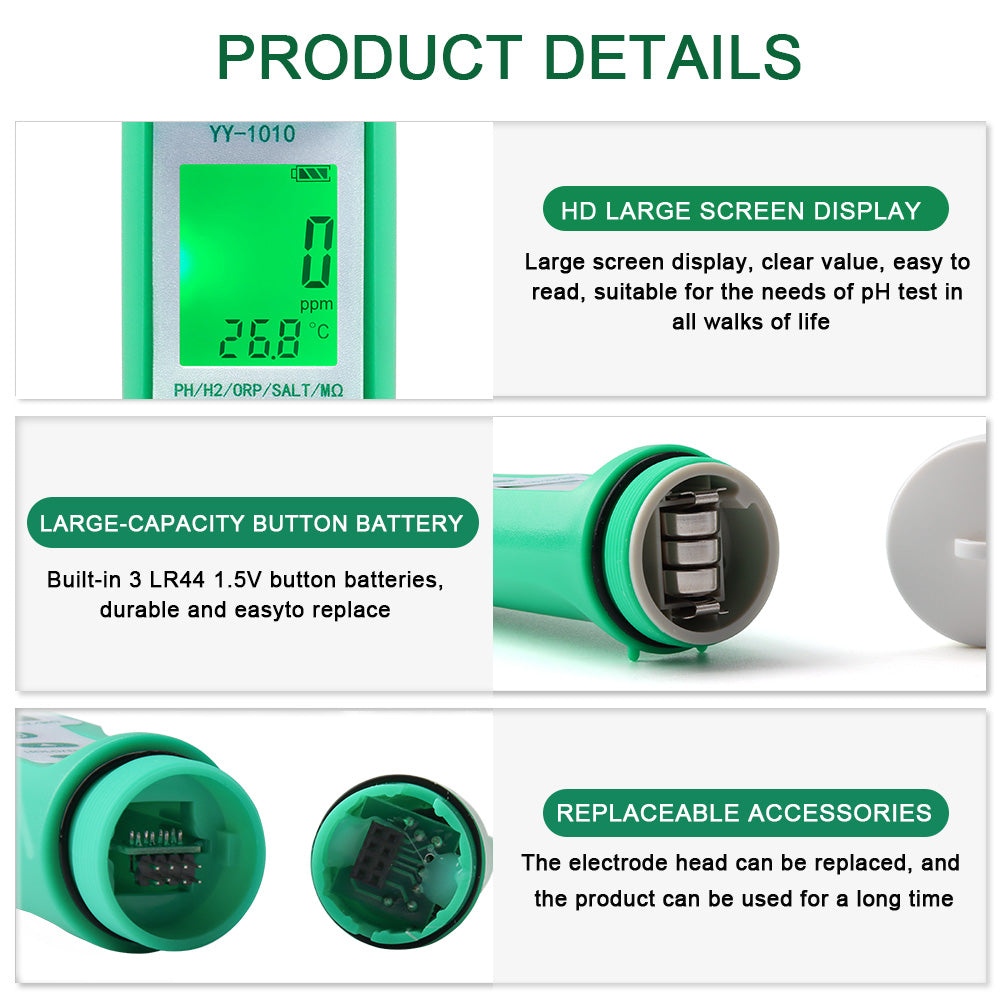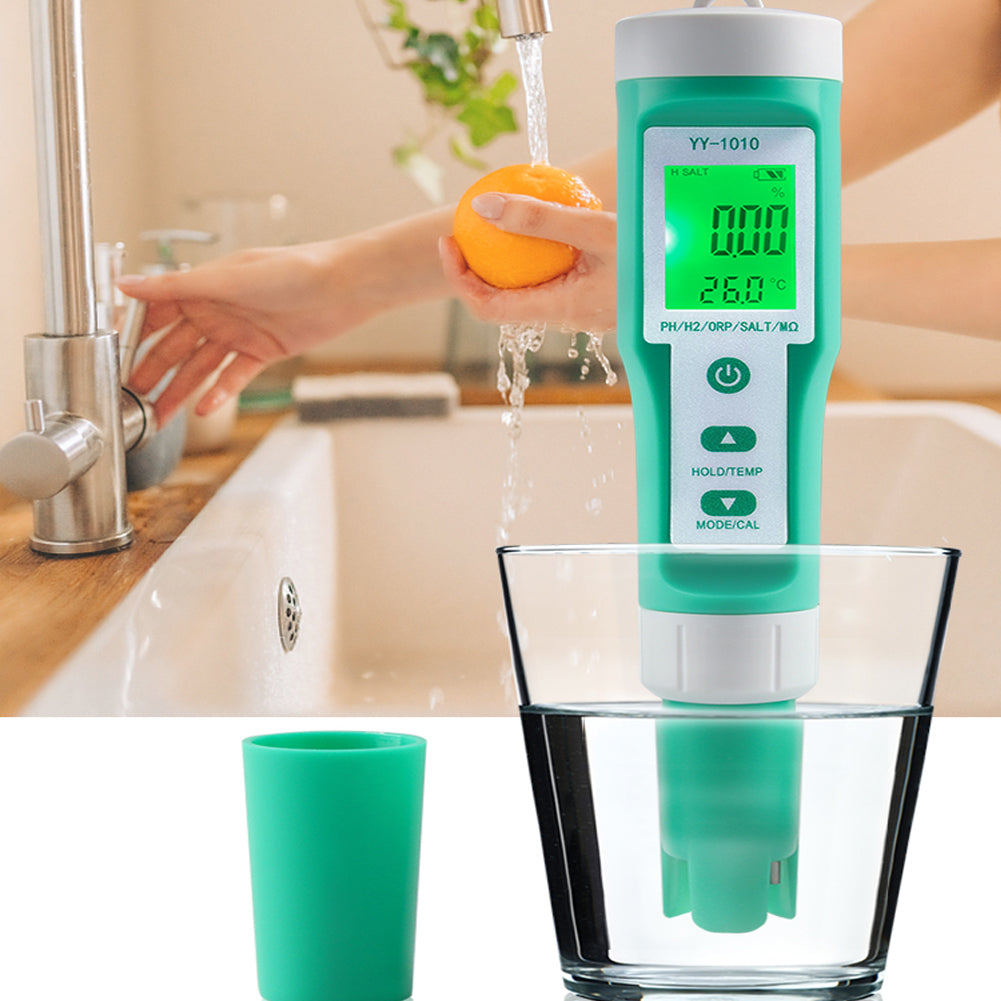 $5 OFF! ENDS SOON!
Enter this Code at Checkout: WY4Z9MAB0ZRN
Specification:
pH Range: 0.00-14.00
Temperature Range: 0.1℃-60℃ 31.2℉-140.0℉ 
EC Range: 0-20000us/cm
TDS Range: 0-20000ppm
ORP Scale: 191999mv
Salinity Level: 0-20%
SG Range: 1,000 -1,222
Hydrogen Scale: 0-2400 ppb
㏁ Resistivity: 50Ω-20㏁
Fertility of the Nutrient Solution: 0-3

Notice:
1. The factory has been calibrated and can be used directly.
2. Rinse the electrode with purified water and leave dry when done.
3. Gently stir a few times to make sure there are no air bubbles around the electrode.
4. Do not disassemble the instrument without authorization to avoid damage.
5. Keep dry.
6. If the pH calibration is wrong, reset it.
Troubleshooting:
When the power is on, first press and hold the hold / temp key and the mode / CAL key, and do not release it in the middle. When the screen shows "del", release all keys to restore factory settings.
Q&A
Q: Do I need to calibrate before use?
A: No, it has been calibrated before shipment
Q: Do I need to bring batteries?
A: Yes this is powered by battery, we have free battery
Q: Does it contain calibration fluid?
A: Calibration fluid is not included. The product is calibrated at the factory and can be used directly.
Q: What should I do if the received product is damaged, cannot be calibrated, cannot work properly, and the meter cannot be recognized?
A: Please protect the product and contact us in time to report product problems.